Rotary Club of Beverley - Welcome!
Featured pages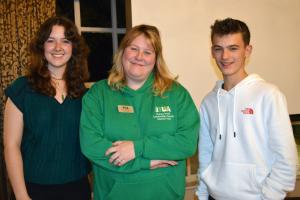 RYLA
Rotary Youth Leadership Award. RYLA is a leadership development course. It is a rare opportunity to experience and learn things about yourself, about working in a team but more importantly about leading and supervising other people.
Details
FEED A SCHOOL FOR A DAY
Help us support our sponsored school, The Aisha Memorial School, in The Gambia. A £15 donation will feed the whole school for a day.

An IDEAL Christmas or Birthday Gift.
Details
Purple for Polio Crocus Corms
Did you buy some Corms to support the Rotary End Polio Now Campaign? Get your FREE planting Guide here.
Details