We're Back!
The Club now meets on the first and third Tuesdays, 6 for 6.30 pm at the Old Rectory, Callander


Welcome from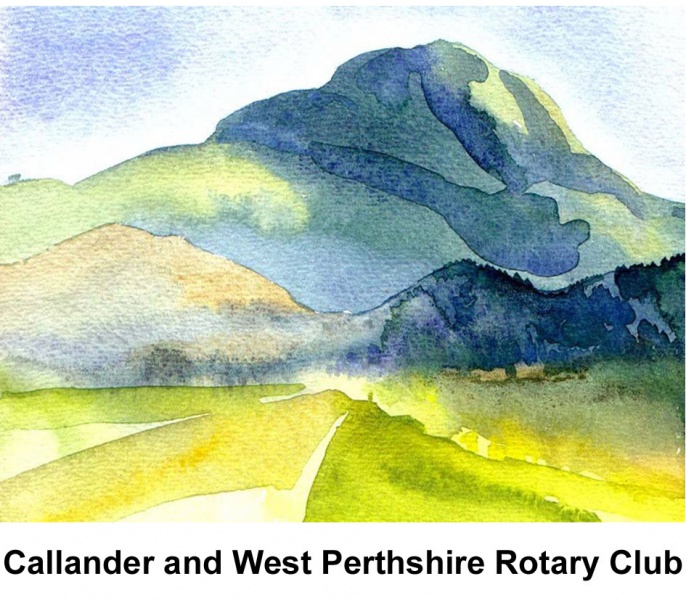 Our President for 2022/23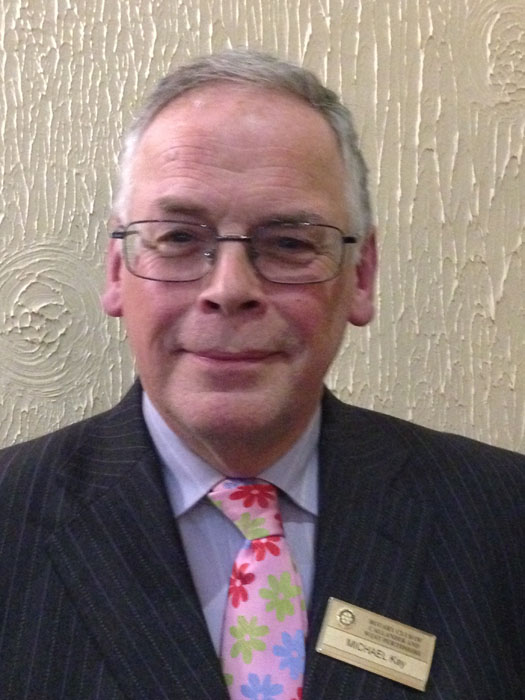 Michael Kay
A very warm welcome from President Michael Kay to the Rotary Club of Callander and West Perthshire.
Our club is set within the Trossachs, one of the most beautiful and scenic parts of Scotland. We are easily accessible from the central belt being just 1 hour from Glasgow and 1 hour 20 minutes from the centre of Edinburgh. This area is described as "Scotland in Miniature" and visitors to our meetings and events are assured of true Highland hospitality within a scenic setting.
New members are always welcome. If you think it might be of interest, why not drop me an email - I'd be delighted to have a chat and if you decide to come along to a meeting, you'll be assured of a warm welcome!
Handover Meeting ...... and a 50th Anniversary Celebration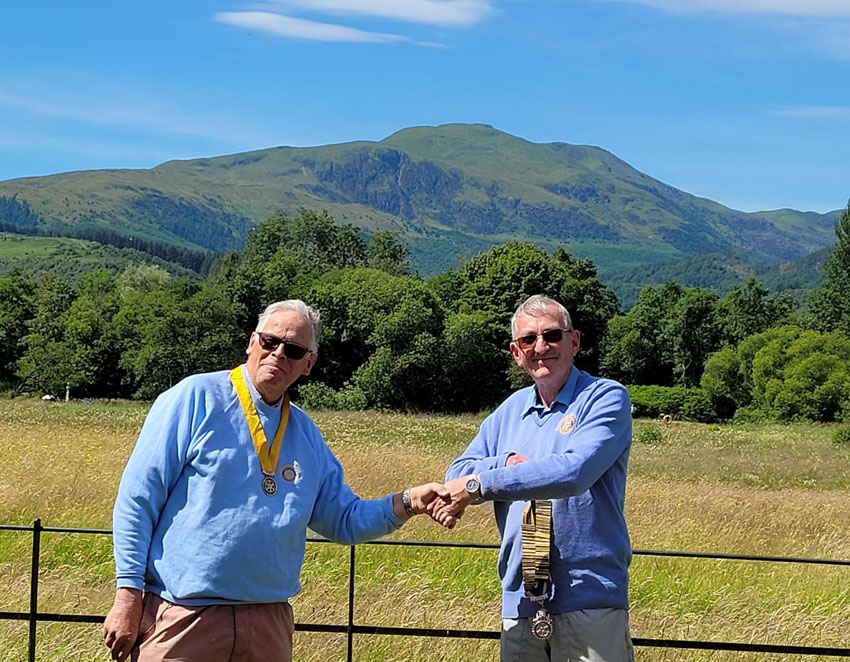 On 9th July, we said thank you to outgoing President Peter Ireland for steering us through another tough year as we and the rest of the world set about recovering from the Covid pandemic. Then we welcomed incoming Club President Michael Kay, who now starts his second stint in this role. The last two handovers had been done via Zoom, so it was a real pleasure for it to happen in front of many of our members. In fact, it took place at Peter Ireland's home where we also took the opportunity to celebrate, belatedly, the Club's 50th anniversay which had actually happened in late 2021, but which of course we had been unable to mark because of the pandemic.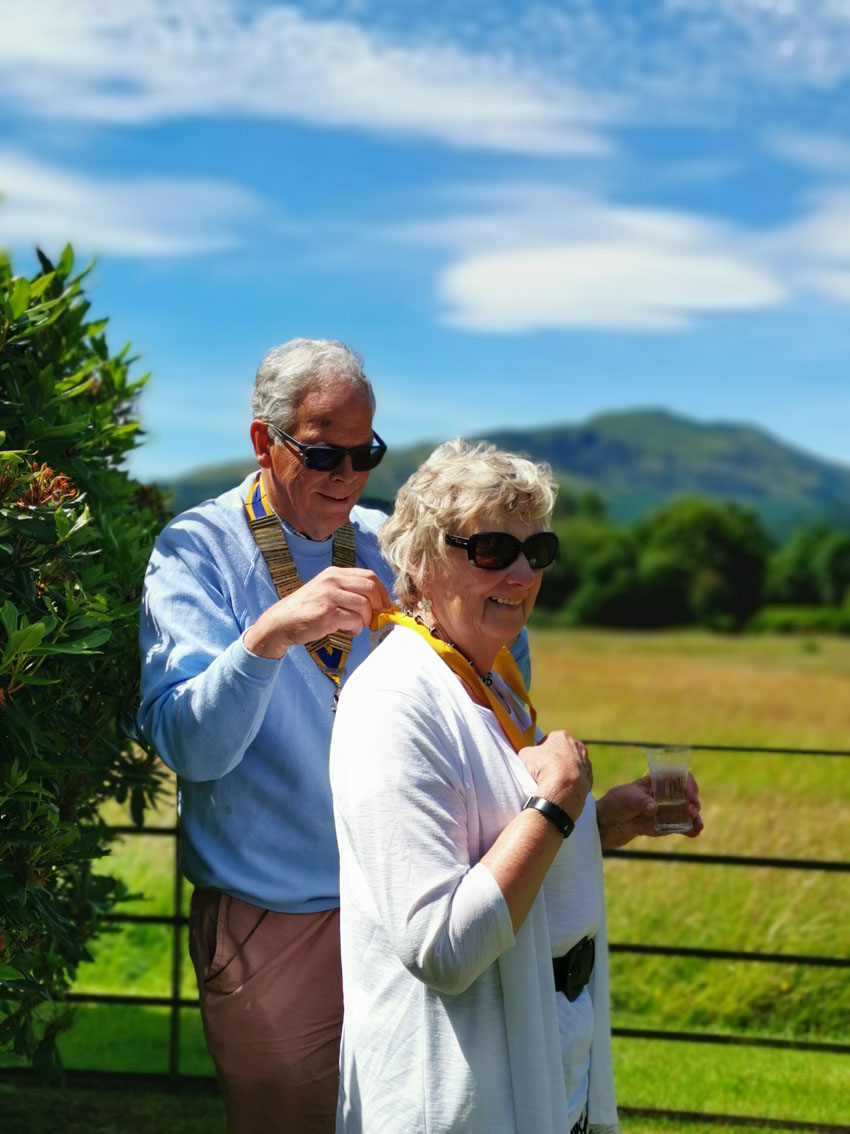 Then it was Mike's task to hand over the President Elect's chain to Jen Shearer.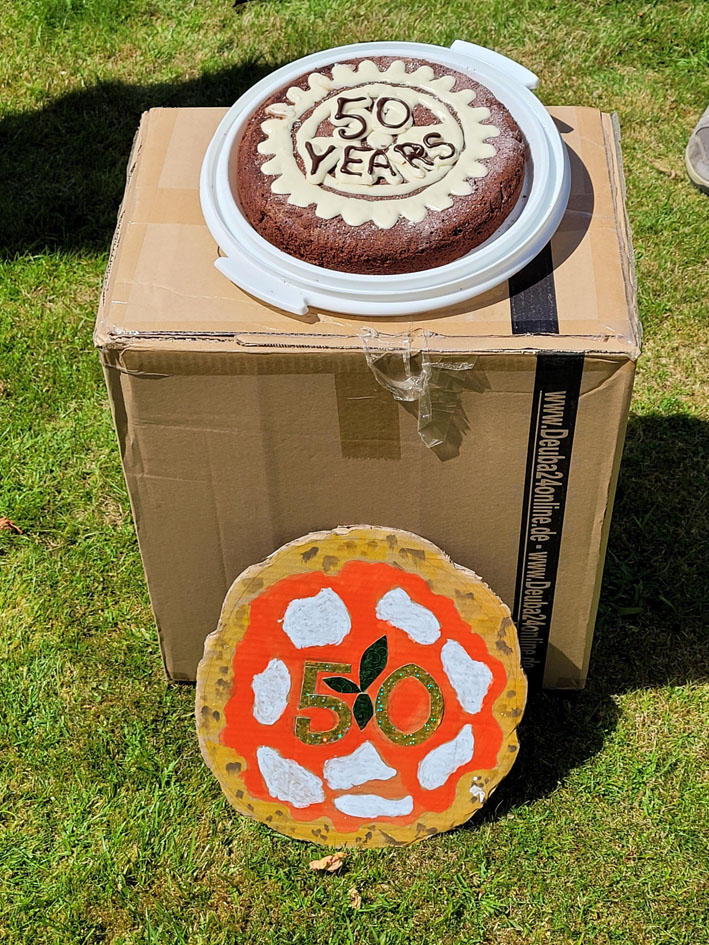 Celebrating the Club's 50th Anniversary with a cake baked by Jen Shearer
Why not come and join us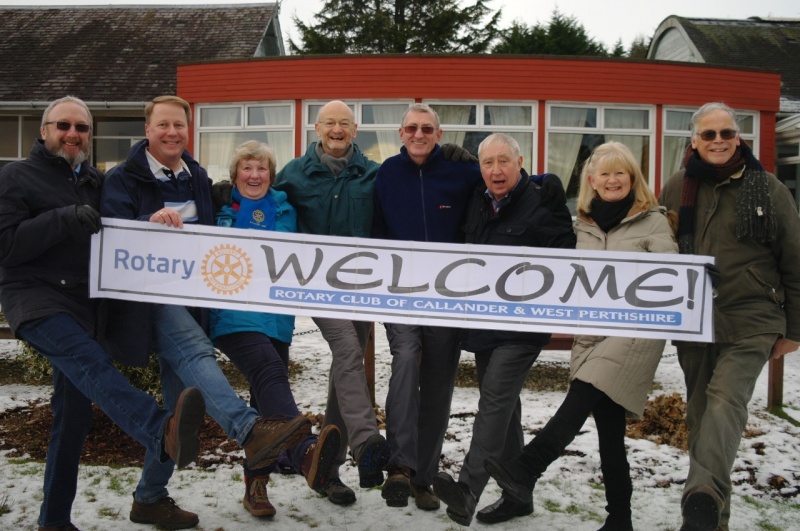 We're For Communities
Rotary is all about helping out in our Communities, whether that be local, national or international. Find out more by clicking on the link below to view a short video ........
We're For Communities Video
Previous Years' Activities
To see what we got up to in previous years, just click on the appropriate link below ....