Rotary Club of Carshalton Park - welcome!
Please scroll/swipe down through this page to find out more about us, in addition to the pages linked in the menu above.
Featured pages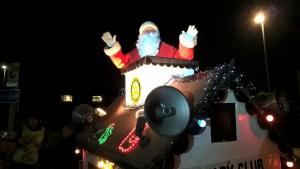 SANTA'S ROUTE SCHEDULE - Please click details and scroll down
Thank you for supporting our local charities. Please come out to your doors and gates this year and join in with the festive fun!
Details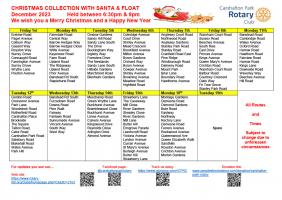 Santa now has HELP to tow his house. Thank you to all those who have contacted us and volunteered.
Santa says "cheers" to the willing volunteers who have joined our towing rota for 2023.
Details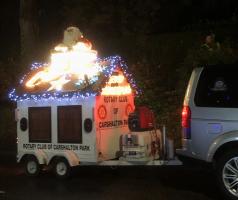 Santa Street Collections. Please click DETAILS and scroll down to see schedule. Follow our progress with our tracker.
Come out to see us at your doors and join in with the festive fun. Thank you for your generosity.
Details