About us
Pages last updated: Friday 20th November 2020

PLEASE NOTE
Face to Face Meetings of the Club have been CANCELLED until further notice because of the Corona Virus outbreak.We now meet virtually by ZOOM each week.
Please follow the Government's Guidelines and STAY SAFE
THE ROTARY CLUB OF LEEDS ELMETE
We (NORMALLY) meet at the Bingley Arms,
(The Oldest Inn in England!),
Church Lane, Bardsey, Leeds. LS17 9DR.
7.00 pm. for 7.30 pm., every Thursday (except two/three Thursdays around Christmas).
email: leedselmeterotary@btinternet.com
Website address: www.leeds-elmete.rotary1040.org
Registered Charity Number 1033420
For directions and map, CLICK HERE or scroll to bottom of page.
OBITUARY
Friday 13th November 2020.
It is with great sadness that we report the sudden demise, early this morning and in hospital, of one of our dearest members:
Rotarian James (Jim) Tomlinson, PHF.
Jim was a founder member of the Club which he served loyally and effectively over the years - despite significant illness in the last few. He was President in 2006-2007, and our Treasurer for more years than we can remember (or allowed under the rules).
He was a lovely, modest man who was always ready to 'muck in' and help. He was a good friend. We will miss his humour, wry smile and quiet words.
May he rest in peace.
James Tomlinson, PHF.
15-12-1938 - 13-11-2020.
CLUB PRESIDENT
Our President for 2020-21 is Rotarian Anthony (Tony) Vincent, PHF. Tony is a retired Dentist who, when working, had a dental practice in Castleford, West Yorkshire. He joined the Rotary Club of Castleford in early 1989, becoming their President in 1996-97. He transferred to the Leeds Elmete Club in February 2008. Tony has enjoyed many avenues of service to Rotary and the Club over the years, including service on the District International Committee. He has been highly involved with many international projects. This will be his second term as our Club President.
We hope that Tony has a great Year, despite the difficulties currently being experienced by all of us.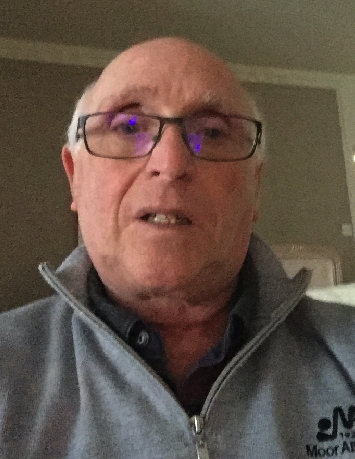 Because of Corvid-19, and the fact that we are not currently meeting in person, Past President Ken has handed over the President's regalia to Tony, duly sanitised, and posted through his letterbox!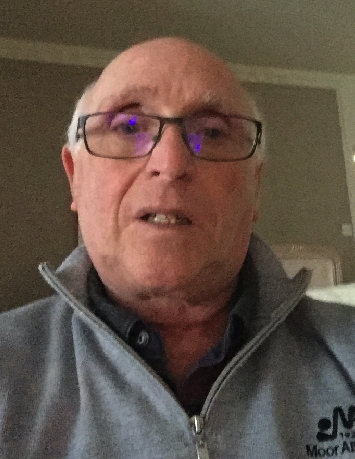 President Tony and Members will be delighted to welcome visiting Rotarians and guests to our meetings, by 'Zoom' until we restart meeting at our usual venue. Please advise by phoning 0113 2610330.
SUPPORT FOR LOCAL FOOD BANK
Latest Update: 11th November 2020.
Here is a copy of an email received from our Treasurer earlier today (Well done Neale and Brendan - Lis is from the Food Bank).
Good afternoon Fellow Rotarians,
You can all be proud that your generosity will enable Seacroft Food Bank and the Children of those who come for support to have a Christmas time which will be better than what they could hope for.
Today Lis, Brendan & myself on your behalf bought the following:-
12 x 360g Family Circle Biscuits
48 x small tins of Mandarin Oranges
12 x Tins of Fruit Cocktail
12 x Tins Carnation Evap. Milk
36 x 50g Big Hoops Bags
32 x 20g. Quavers
12 x 1 Ltr. Whole UHT
12 x 1 Ltr. Semi UHT
4Kg Tub Party Treats
20 x 80g Mini rainbow twists
180 x Traffic Light Lollies
32 x Santa Selection Boxes
12 x 392g tin of Chicken in White Sauce
4 lots of various sizes of Foil Trays & Lids (Saturday Take-Away Service)
Pictures Attached
Neale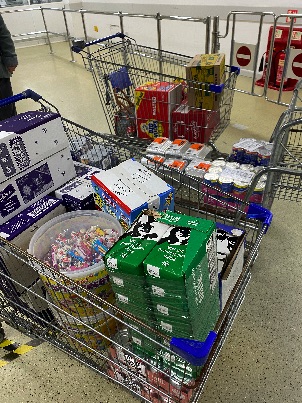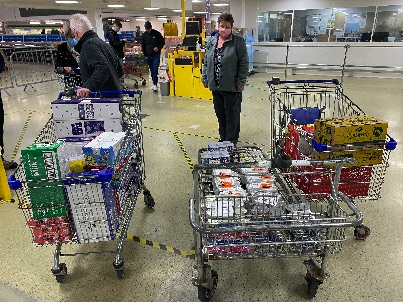 Update: 27th October 2020.
President Tony and 3 other members delivered more supplies to the food bank today, Not food, but items that the foodbank clients would find useful:
30 Family Essentials Packs comprising: 4 Toilet Rolls, 350ml Shampoo, 840ml Washing Liquid & Fabric Conditioner, 500ml Shower Gel.
1 Box - 14 Size 5 Nappies
1 Box - 12 Size 6 Nappies
1 Box - 20 x 25g Dove Soap. 5x100ml Hand Balm
1 Box - 10 x 0.5L Liquid Soap
1 Box - 20 x 400ml Hairspray
4 Boxes – 50 Soap Bars, per box
These items were supplied free of charge (we paid transport costs only!) by a marvellous organisation called "Giving World" whose motto is 'Nothing to waste - No one in need'.
The picture shows our members delivering to the Food Bank staff, the second picture shows the boxes: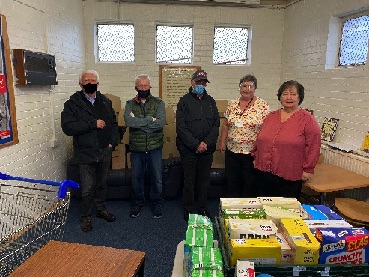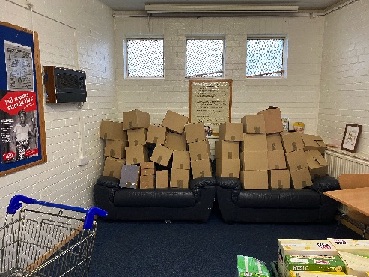 UPDATE 17th September 2020
Treasurer Neale and Secretary Brendan purchased two car boot-loads of food from the local Cash-and-Carry and delivered same to the Food Bank on 14th September. The donation was very gratefully (and emotionally) received.The picture shows one load of the food which was delivered.
The Club has agreed to repeat this exercise monthly now, at least until Christmas.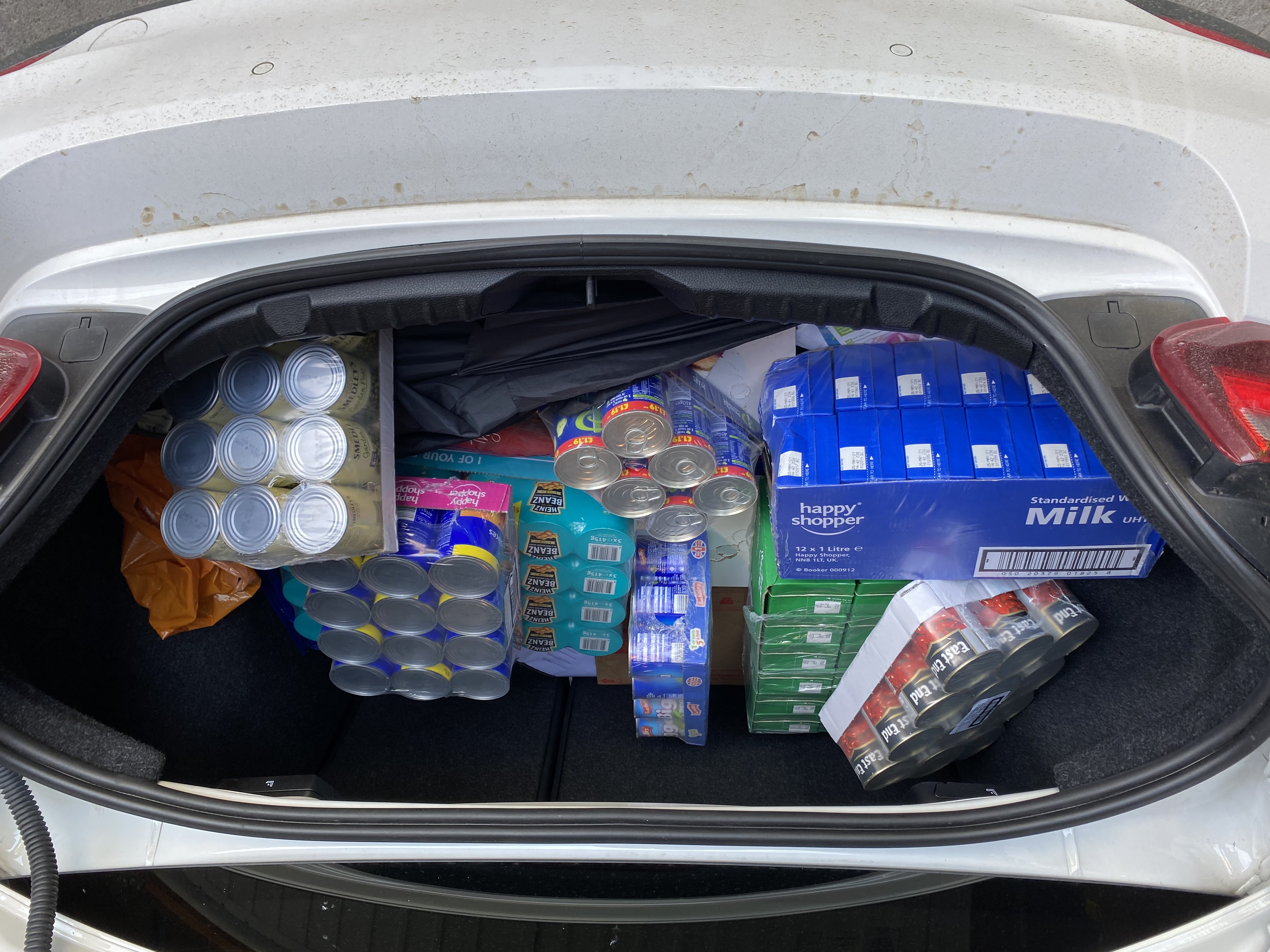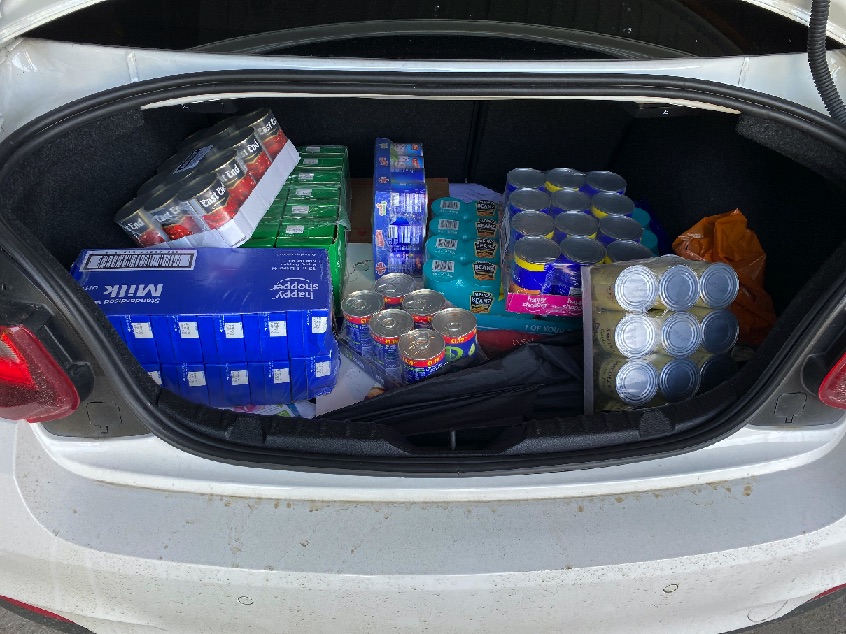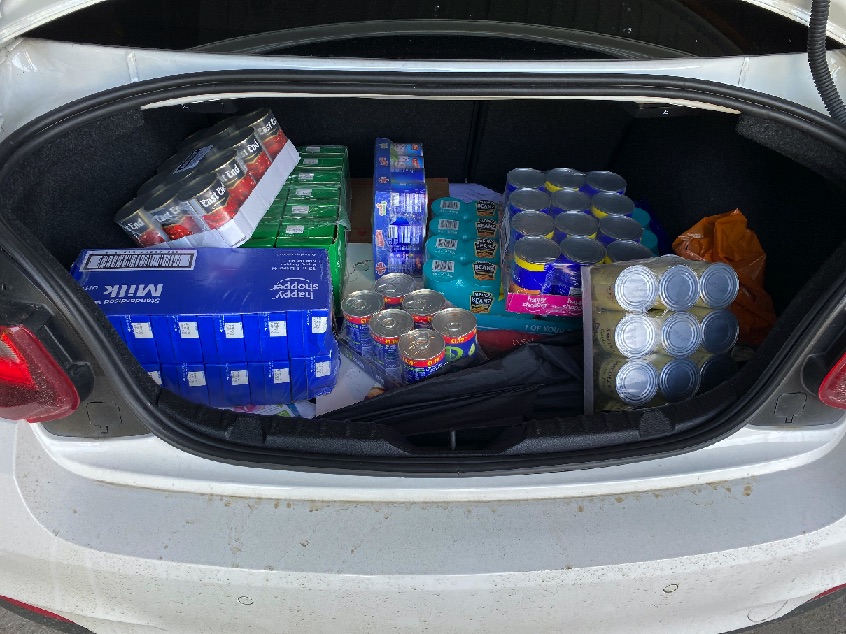 UPDATE: Treasurer Neale Lucas writes on 25th August 2020
On Monday morning (24th) President Tony and myself visited the Food Bank. Tony presented the PPE Face Masks bought by the Club and also the Masks he donated himself.
Lis Bows thanked us on behalf of the Food Bank and explained how our previous gift had been more than welcome. She tearfully talked about how hard it had become to operate. All referral agencies are shut and certainly many of the needy have neither a computer or IT skills to operate one. The Community Cafe attached to St. Richard's had been a shelter where people could come for a chat or to discuss issues. Most Food was given by local churches but as they are all shut that supply line is much reduced. They now issue warm food on Saturdays in take away boxes, but the boxes are now an additional expense.
Previously, they collected and gave away Toys in December last year and the Chef came in on Christmas Day and cooked a Dinner. Currently, they support about 50 people each Tuesday and a further 50 on a Saturday. As well as food they give cleaning products, toiletries and other ladies requirements.
Attached are photos of our visit, Neale.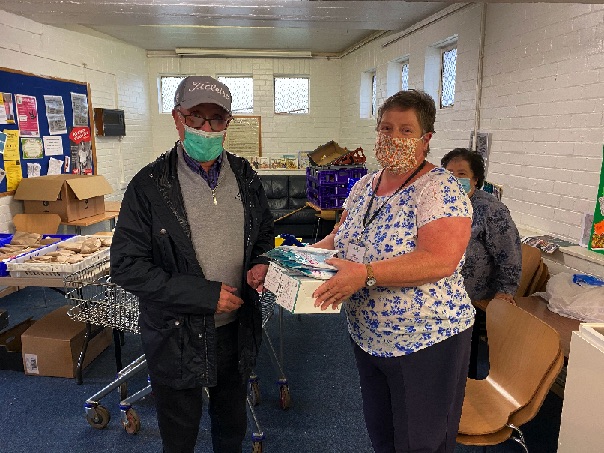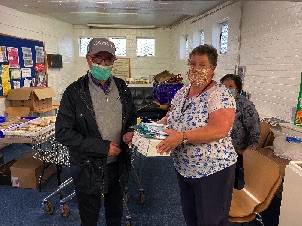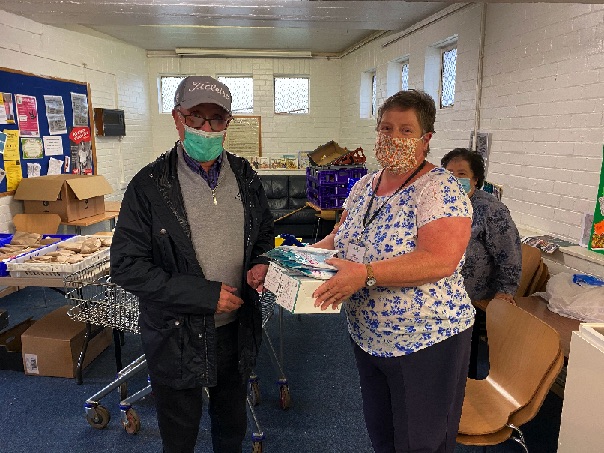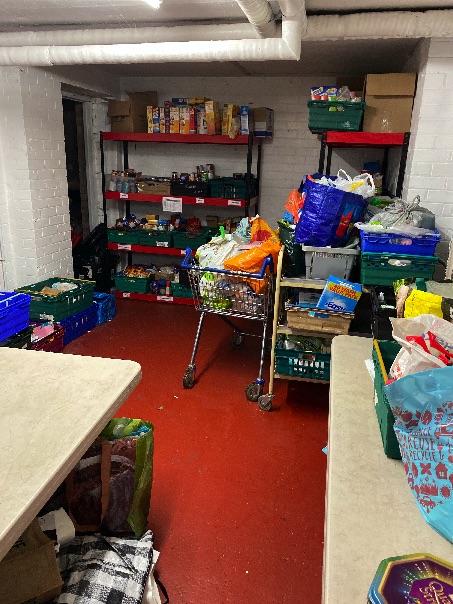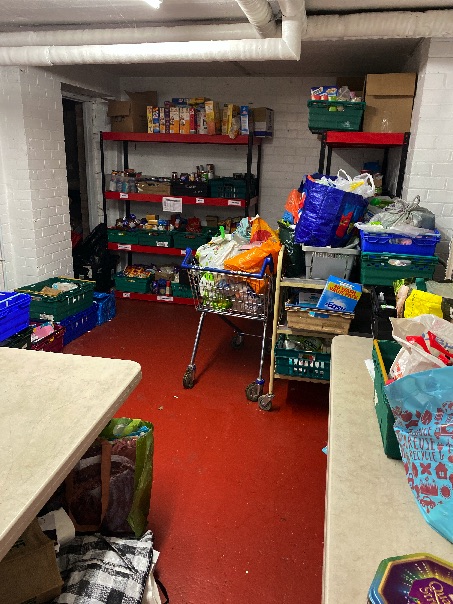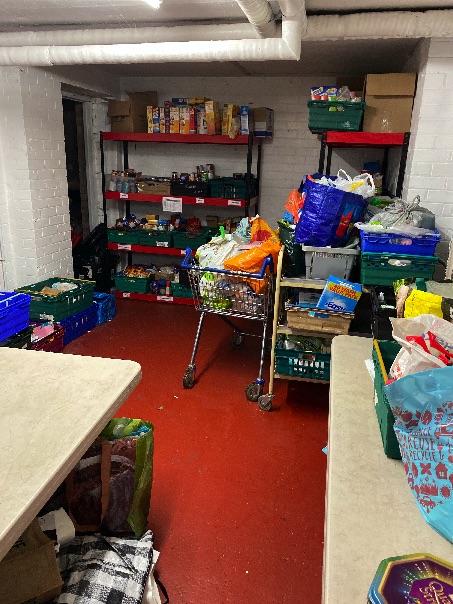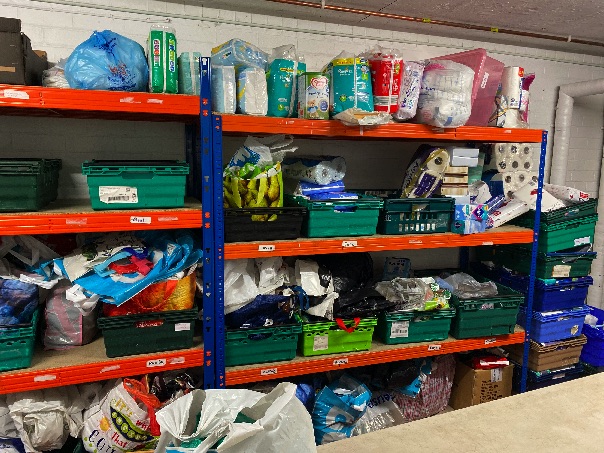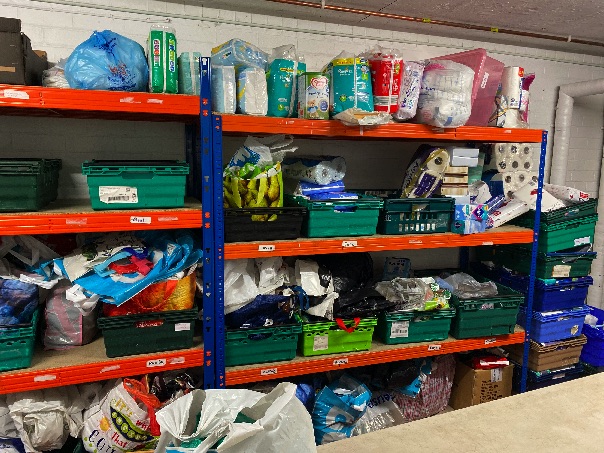 Original Article - 30th June 2020.
We, sadly, live in an era in which Food Banks are needed, despite ostentatious frivolity by many. There are geograhical areas where poverty and need are only too real. The situation is likly to worsen when the economic effects of the Covid-19 Virus outbreak start, regarding job security, the end of the furlough scheme etc. Many more people may find themselves in real difficulty.
With this in mind, we agreed on 18th June, at our weekly virtual meeting on Zoom, to donate £500 immediately to one of the local food banks where we have recognised real need. So on 29th June 2020, President Ken and Treasurer Neale went to St Richard's Church (see picture) in the Parish of Seacroft in Leeds.



The following picture shows President Ken in the crypt, handing over the cheque for the £500 to the staff of the food bank. (Obligatory face mask and social distancing!)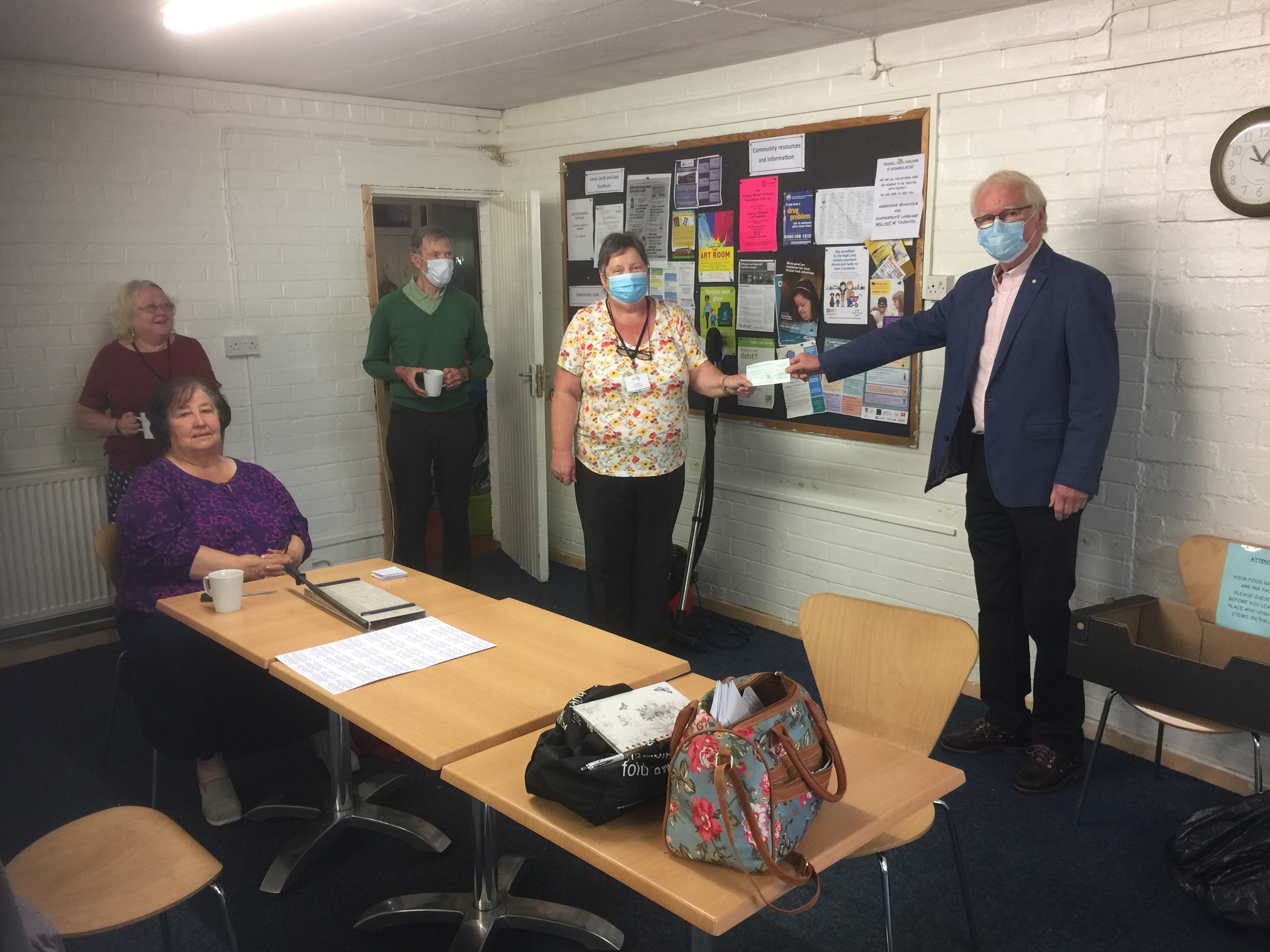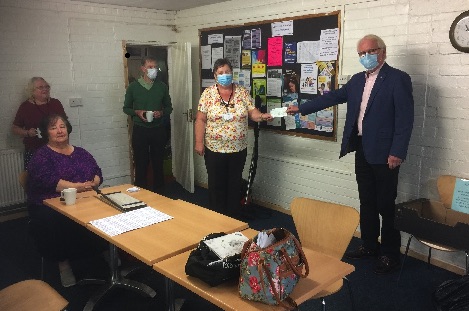 Donation of Dictionaries 4 Life to Local Schools
Past President Ken was recently able to deliver the Dictionaries 4 Life we ordered for the local schools where some of our members hear students read. The schools are: White Laith Primary (LS14), Castleton Primary (LS13), Shakespeare Primary (LS9) and Grange Farm Primary (LS14). Here is the post on Facebook from Learning-Partnerships-Leeds thanking us for the donation and showing a picture of a few of the happy recipientsHere is the post on Facebook from Learning-Partnerships-Leeds thanking us for the donation and showing a picture of a few of the happy recipientsHere is the post on Facebook from Learning-Partnerships-Leeds thanking us for the donation and showing a picture of a few of the happy children.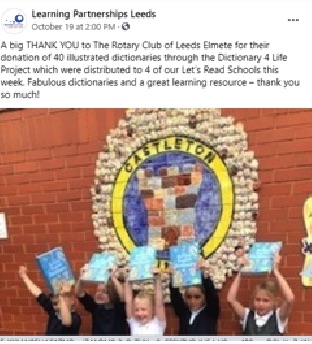 Paul Harris Fellowship awarded to Immediate Past President Ken Garrett
At our Zoom Virtual Club Meeting on Thursday 27th August 2020, President Tony had a delightful surprise in store for our Immediate Past - President, Rotarian Ken Garrett, in the form of the award of Rotary's highest honour - a Paul Harris Fellowship. Ken was shocked but delighted at this recognition of his Service to the Club and to Rotary. Below is photograph taken at Ken's home on the following day when President Tony was able to present the Certificate and the PHF lapel badge to Ken in person.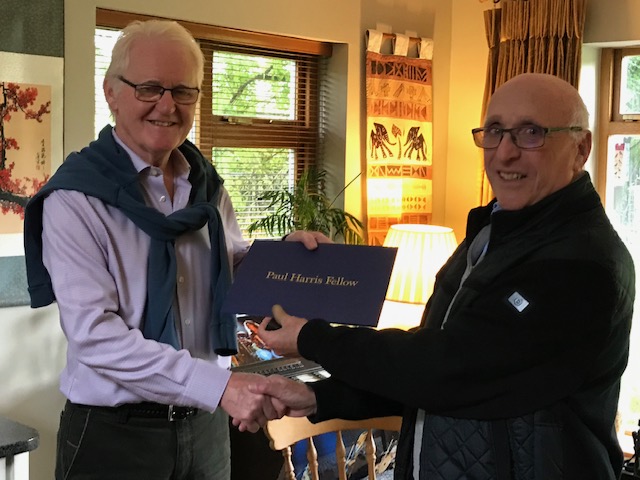 Ken, a retired General Medical Practitioner, joined Rotary in 1986, and has been our Club President 3 times (1993-94, 200-10, and 2019-20). He has been a loyal servant to Rotary over the years, being involved in all the Club's activities, but of special note, the acheivement of a global matching grant in 1997 for a children's AIDS hospice in South Africa.
(Please note the retired doctor and retired dentist in the picture sterilised their hands before, and after, the hand-shake.)
Well done Ken, you thoroughly deserve this award.
AREK & JEAN HERSH AWARDED PAUL HARRIS FELLOWSHIPS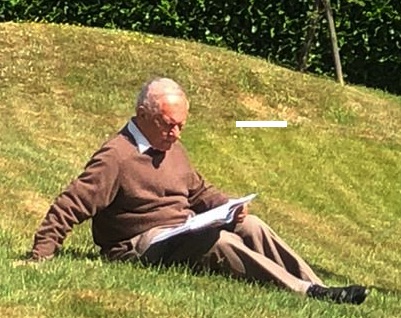 Rotarian Arek Hersh, MBE, (pictured above in the sunshine at his home in Harewood, Leeds on Thursday 28th May 2020) and his wife Jean have been awarded Rotary's highest honour - a Paul Harris Fellowship - by our Club.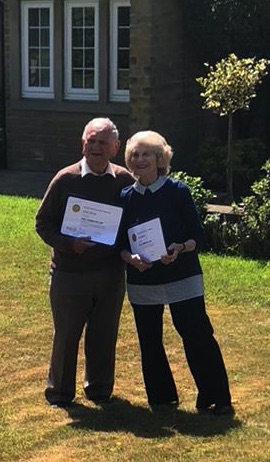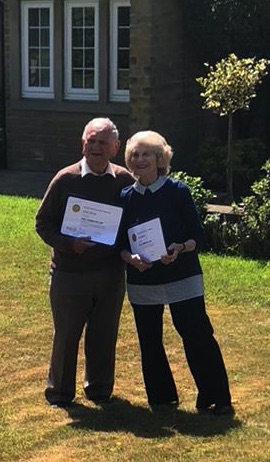 This picture shows Arek and Jean in the grounds of their home proudly displaying their Award Cetificates, clearly very pleased. They were both delightfully surprised and shocked when their daughter Michelle presented the Awards on our behalf on 28th May. We had managed to get the PHF lapel badges and certificates to her during the Covid-19 'lockdown', and Jean is quoted as saying "I think it is very kind of them, and both my husband and I are highly honoured. We have been at home for the last 3 months, like people of our age, and the presentation has made our morning a joyful occasion".
Arek joined the Club 20 years ago and is a very active member. Arek (91), a Holocaust survivor, has given tremendous service to the education of people about the Holocaust not only in the the UK but further afield, thus making a significant contribution to building a "better understanding and friendly relations among peoples of the world". Jean has been given the award for the support, prompting and care she affords Arek. President Ken says 'Jean is Arek's right arm and contributes a huge amount to his work as a constant companion and prompter'.
Arek was born in Poland but came to England in 1945 as a child Holocaust survivor rescued by the Central British Fund for German Jewry. His wartime experience is recorded in his book: "A Detail of History": The harrowing experience of a boy who survived the Nazi Holocaust. (ISBN-13:978-1910167779). The story of his first few months in England was told in the BBC drama 'The Windermere Children' earlier this year. He has a significant entry in Wikipedia.
Both Arek and Jean personify the Motto of Rotary: "Service above Self". President Ken's final words in a letter to Arek and Jean were: 'On behalf of all your Fellow Rotarians, thank you for the work you both do'.
(We are grateful to Arek's daughter, Michelle Tamam, for making this surprise presentation on our behalf and for providing the photographs).
To read the entry in Yorkshire Post newspapers of 29th May, Click this link: https://www.yorkshirepost.co.uk/news/people/leeds-couple-arek-and-jean-hersh-handed-highest-rotary-honour-surprise-visit-2867880
VIRTUAL CLUB MEETINGS ON 'ZOOM'
On Thursday 23rd April the Club held it's first 'Zoom" meeting with 7 of us taking part. None of us were particularly conversant with the technology, but we were able to see and hear our old friends (most of the time), and in the following weeks we have become better at it! A bit of a laugh, good fellowship and a potentially useful tool in these troubled times. Stay safe.
7th July UPDATE - We have now had a number of weekly meetings, with 9 members attending most weeks.
AQUABOX

(

Click on the Aquabox logo to go to their website.)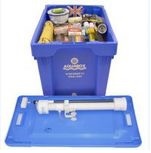 Our Club members were looking to fill three Aquaboxes in the last Rotary year (2019-20). We have normally completed this number of boxes each year for a number of years and deliver the completed boxes to the Aquabox Depot in Derbyshire. However, because of the Corona Virus pandemic we have not been able to complete this task so far in 2020, but we will once 'lockdown' eases and we can source the few remaining items missing from the last box.STOP PRESS - One extra!One of our members bought an Aquabox (£150) 0n 5th July 2020 with the money he has saved because we have not been meeting at the Bingley Arms. His savings have been the cost of the meal and drinks each week for the last 15 weeks.



Below is an extract of an email received by Aquabox with a quote from one of the recipients in Somalia of the boxes we sent in 2012:

"When I was pregnant, I had worries to cloth my babe. We dont afford food most times so monies for cloths is hard to get. I thought the box was just for water and was happy when I found the towels and the clothes. I cried and hided them for after the delivery. This is the first time I ever had something new to wrap my baby in. My oldest son Ahmed will not leave the shelter without his new books and bag. He is too proud when he carries them with the other boys. Even me, I can share the cooking utensils with my neighbors. It feels like being home again. Truely these are blessings for all of us!"
Makes you feel good that the efforts of a few people in Yorkshire can have such an impact on the lives of people in need so far away!
Used Spectacles for Vision Aid Overseas.
UPDATE end of June 2020:

In 2019-20, 9 boxes of used spectacles were sent to VAO.
SCHOOLS' LITERACY PROGRAMME
A number of our members plan to continue to help out at two local schools by hearing children read once a week when they will be allowed back into school in the autunm. We have also donated much needed Usborne illustrated dictionaries to one school.

This initiative started in September 2013, and is proving to be a very valuable and rewarding experience for the students, the schools and the Rotarians involved.

To read more about this initiative: Click Here.
Leeds Rotary Clubs Technology Tournament for Schools

The 2020 Technology Tournament for Schools was held on Tuesday 10th March 2020, at the John Charles Centre for Sport, Leeds, and our Club was represented by a member as part of the of the Judging Teams, as well as helping with the organisation of the day.
A new record number of teams took part.
The Rotary Clubs in Leeds Area join forces to put on the Tournament.
Next Year's Event is scheduled for early March 2021.
Our Webpages
Our Club is one of very many clubs in Great Britain and Ireland currently using the RIBI website template, each club being required to make an ANNUAL payment of £50. This is raising approximately £60,000 for The Rotary Foundation each year!
---
Rotary News
Be part of a global network of volunteers, trying to make the world a better place. Please also see the 'links & news' page for information from the local district and live feeds from Rotary International and Rotary International in GB&I.
Rotary serving communities through supporting foodbanks
---
Diversity is part of Rotary's core values
---
---
Meetings & Venue
Where and when: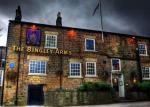 We meet on Thursdays at 19.00 pm. for 19.30 pm.
(
No meeting on two Thursdays around Christmas.
)
The Bingley Arms
(The Oldest Inn in England)
Church Lane
Bardsey, Leeds.
LS17 9DR.
01937 572462