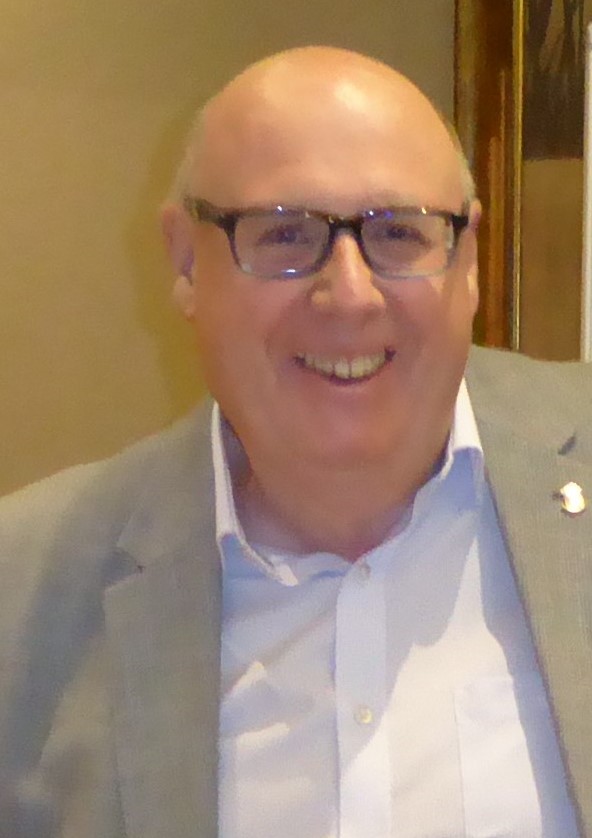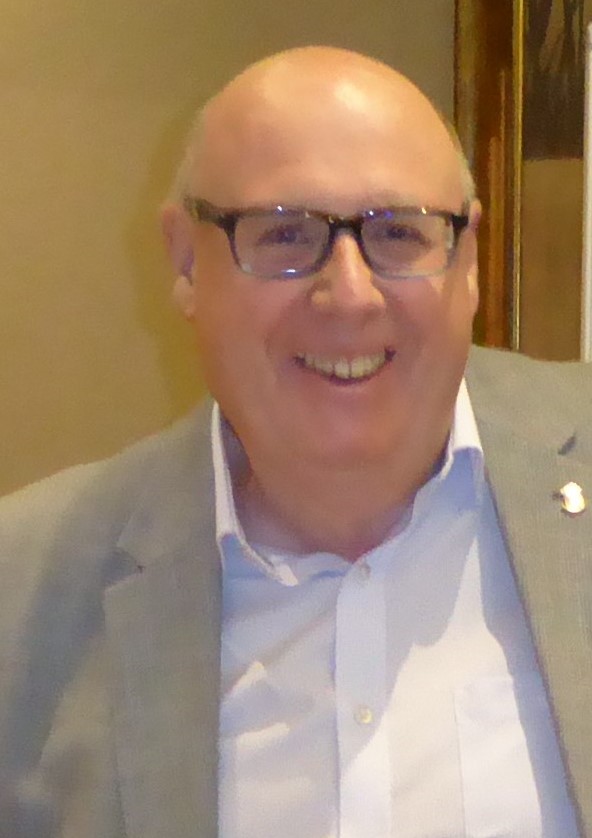 I am proud once again to be the President of the Rotary Club of Mirfield in its 81st year. When I became President Elect, last year, nobody would have predicted or thought possible the event that has unfolded and spread across the world and has affected everyone.
Our Club was formed in November 1939, the only Club chartered in RIBI during World War 2. In our Clubs 81 year history we have never faced such a difficult and challenging time as we do now, nor have we ceased to meet normally as we have had to do in the last number of weeks. I hope that we can get back to meeting normally as soon as possible.
I had many ideas about 'Thinking Differently' in next year but we have to adapt and have made many changes already. It is difficult to plan ahead as we have done in the past, to set the calendar and our projects as we would usually do so we have to adjust and think of doing things differently. Who would have thought that most members would be using Zoom to meet each week on our various devices for example.
What are the immediate challenges facing us?
Communications with each other need to be robust continue to ensure that every member feels informed, valued and involved. In addition communications with other Clubs, District and our many local organisations need to be maintained.
Working together to deliver service projects. With Gill Poole then Club has identified a range of projects for the year ahead and I thank her and you for input and support for this. Some may have to change and others may be added but it forms a basis for us plan the year.
Fundraising. We are a charity in our own right but each year we ourselves donate too many other charities when you look at the list each year. So we need funds ourselves to do the projects and to support other organisations and individuals. We need to rebuild our finances in new ways.
Membership. Retention of members must be our priority. New members might be more difficult until we start meeting again but we can invite others to attend and join us on our Zoom meetings when we have a speaker. I thank Sue Young for taking on the lead for membership and for the plans the committee has.
Publicity. This is not a new issue and we have tried many ways to improve this in the past. We have embraced social media in recent years with limited success. Facebook, social media and our website become more important as the more traditional routes continue to decline.
My main goal this year is to keep the Club as vibrant and forward looking as we possibly can to ensure that we come through the pandemic stronger and better placed to move the Club into better times. We have a long history of service and much to offer both the local and international communities in the future. Our main goals are:
To maintain and increase membership
To continue to improve communications both with members and other organisations.
To continue to develop closer with other local organisations
To promote tolerance and support for one another in the pandemic crisis
To develop, expand and promote awareness of Rotary within the Community
The RI President's Rotary Theme for the year is 'Rotary Opens Opportunities'. When RI President Rtn Holgar Knaack launched this in January I am sure that he thought it might have a meaning quite different to what it may have now. I want us to continue to use Rotary Club Central and identify the areas to attain an RI President's Citation and thank Gordon Walker for doing this once again.
I would like the Club to continue to support our own RI Charity Foundation in particular as this continues to be a unique charity giving opportunities to Clubs, members and individuals across the world. I would like to invite a speaker to develop on this further. In addition and following on from Donna I continue to wish us to support the Rohingya Education project that she planned. You all know that the plight of the 1.2 million Rohingya refugees in camps in Bangladesh is very close to my heart and through Salah I have made many friends and aided some in the camps. They have lost nearly everything, live on rations, reduced access to the outside world, frequent fires, no power, inadequate water supplies, typhoons, the monsoon and on top of this Covid 19 is spreading through the camp at an ever quickening rate. Not surprisingly in the largest and most densely populated camp in the world.
To conclude now I want to emphasise the importance of being patient and tolerant of each other and to respect each other's views in the year ahead. Using social media and in particular Zoom is new to each and every one of us and is not an easy medium to use and get used too. We are all learning together.
Paul Cusworth
President 2020-21