Richmond, North Yorkshire
Britain's best kept secret and gateway to beautiful Swaledale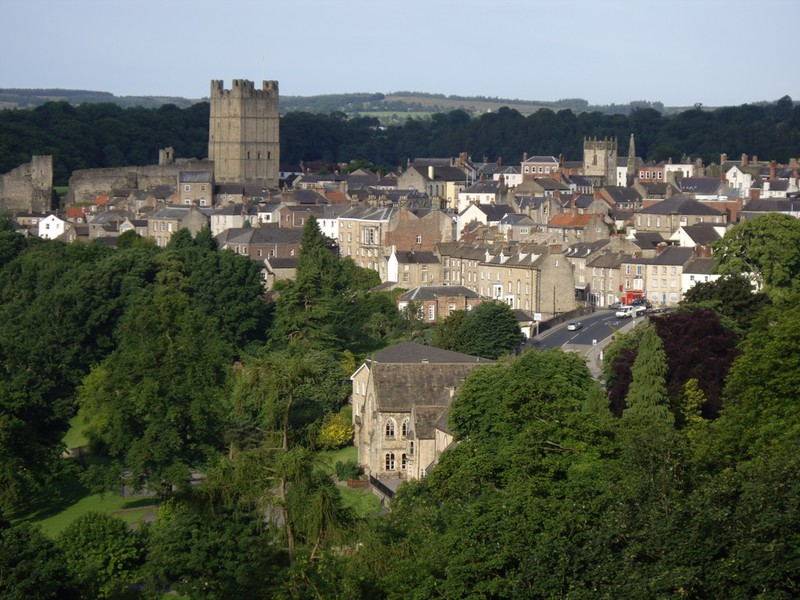 RICHMOND is an historic market town with beautiful Georgian architecture, a cobbled market place and Norman castle. The first of all Richmonds, the town was granted a Royal Charter in the medieval period giving it rights to hold markets and fairs. The town has been an important regional centre ever since. Situated on the edge of the Yorkshire Dales with the delightful river Swale flowing around its outskirts, Richmond is a town that inspires all who visit.
The ROTARY CLUB OF RICHMOND was established in 1955 and comprises of 33 individuals from a wide spectrum of the Richmond and district business community.
The club's members meet on a regular weekly basis to enjoy each other's fellowship and discuss ways to serve others.
We involve ourselves with the local community and particularly look to support projects with strong local connections - with youth and the schools, with the aged and the handicapped and with support for the hospices. The club also participates in the broader aims of the Rotary movement in the promotion of international programmes to improve literacy, good health and clean water supplies.
Over the past year Richmond Rotary Club has maintained its successful record in raising money for a wide range of local, national and international charitable causes.
Check the "Meetings & Events" tab for upcoming or completed fundraising and social activities.
Rotary is an international membership organisation made up of people who share a passion for and commitment to enhancing communities and improving lives across the globe. It is a secular organisation open to all people regardless of race, colour, creed, religion, gender, or political preference.
President Emma Fulton will be pleased to welcome to our meetings any Rotarians visiting Richmond or the Dales.
If you are a non-Rotarian visiting our website and you are interested in joining the Rotary Club please call our secretary Robert Carey on 01748 818328.
To view our Club's Privacy Policy, Click here