Welcome to Rotary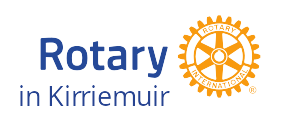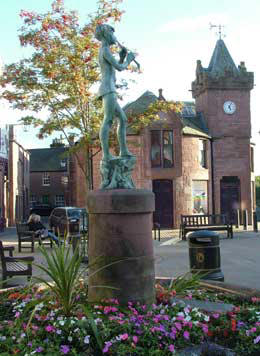 About Kirriemuir
Kirriemuir lies 16 miles north of Dundee at the foot of the Grampian Mountains. It is easily accessed from the Dundee/Aberdeen A90 dual carriageway and the A926 Forfar/Kirriemuir road. The "wee red toon", as it is affectionately known, (population approximately 6000) has a long and colourful history. The first record of its name appeared in 1201 but evidence shows that people lived in the area as far back as 700BC.
A visit to Kirriemuir is well worth the effort. Visitors can visit the birthplace of Peter Pan's author, JM Barrie, admire the town clock, parish church and old red sandstone buildings and browse in the Gateway to the Glens Museum.
A half-hour drive takes one to the picturesque Angus Glens or to the stunning coastal area with long sandy beaches and red sandstone cliffs. Glamis Castle, the childhood home of the late Queen Elizabeth, the Queen Mother, is just five miles from Kirriemuir. Golfers too are well served with the town's local 18 hole course as well as the famous championship courses of Carnoustie, Gleneagles and the Old Course at St Andrews within an hour's drive. There are many other good, but less well known, courses close by. There is a good local pathway network and plenty good walking routes of varying difficulty in wider vicinity.
At Roundyhill a mile and a half south of the town there is an excellent caravan site with fine restaurant and bar facilities. Accommodation is available at the two hotels in the town or in several B&B establishments locally.
We look forward to welcoming visiting Rotarians and partners to any of our bi-weekly meetings in-person or by video conference 2nd and 4th Tuesday at 19:00.
---
For further information please contact:
President: Philip Ross president@kirriemuir.rotary1010.org
Secretary: Malcolm Rooney secretary@kirriemuir.rotary1010.org ~ 01575 575334