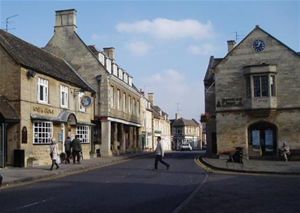 Established in 1974 and very active in supporting our community plus local, national and international charities.
We choose four charities each year to support by each member putting a name in the hat. We make a donation at the end of the Rotary year to the the first four drawn out of the hat.
Every year we raise funds by organising events and we also work on community projects.
Our events are fun to be involved with and can range from our Santa sleigh to a Macmillan Coffee Morning and Quiz, a Christmas Concert to a Fashion Show, planting trees to helping out at the World Conker Championship. We help other organisations with their fundraising or by manpower.
We can be raising funds to go towards the End Polio campaign, to supporting our local Food Bank with costs to cover their annual administration fees and anything in between.
We're all about : community, diversity, friendship, socialising, charity, business, collaboration, leadership, equality, networking, opportunity, education.
A snapshot of who we are.
Community is at the heart of everything Rotary does. Our network of clubs is making a huge difference in communities at home and abroad.
YOU CAN TOO
Rotary brings people together from all walks of life. Our members share their skills, experience and talents to give back to the community.
Whether it's getting involved with Rotary partners or delivering a project close to you heart, the opportunities are endless. So what are you waiting for?
Rotarians are encouraged to apply the four way test to all the things they think say or do:
Is it the truth?
Is it fair to all concerned?
Will it build goodwill and better friendships?
Will it be beneficial to all concerned?
You can find out more about Rotary at the following websites www.rotary.org and