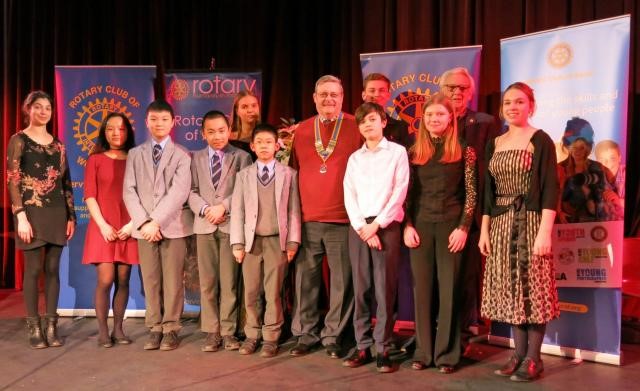 The Rotary Club of Ascot provides support to the Local Community and raises money for both local and international causes.

We promote the local heats of the National Rotary "Youth Speaks", "Young Chef", "Young Musician", "Young Photographer" and "Young Writer" competitions, as well as a "Schools Music Concert" for local school children. We also make awards to selected pupils who have given "Service Above Self".
Major local causes supported in recent years include the
Ascot Day Centre
,
Thames Valley Air Ambulance
,
Thames Hospicecare
,
Children with Special Needs Foundation
, as well as several local charities, organisations, schools, individual cases and international humanitarion causes.
We are a major contributor to the Rotary International Polio Eradication Initiative which in conjunction with the World Health Oganisation and the Bill and Melinda Gates Foundation has the goal of eradicating Polio worldwide.
Our club has numerous social events that combine fund raising and fun for Rotarians, families and friends. In recent years these have included Garden Parties, Quiz Nights, Jazz and other Band concerts, a Race Night and a Summer Barbecue.
We have close links with three European clubs (St Nazaire in France, Ingelheim in Germany and Gulpen-Vaals in Holland) with visits on a reciprocal basis.