ARE YOU AGED 18 0 25? DO YOU HAVE WHAT IT TAKES TO BECOME A DYNAMIC LEADER? Didcot Rotary Club sponsors a young adult every year for the Rotary Youg Leaders Award (RYLA) - a special opportunity to join people from all backgrounds for a week of leadership, team buildng skills and physical challengeThe course this year takes place from 22nd - 29th July in Snowdonia National Park with professional instructors. If orienteering, rock climbing, abseiling, canoeing and exploration float your boat, this is the opportunity for you. It is a great chance to start your career by develping your skils as a leader. while having fun and making connections -- and IT IS FREE! see poster below.
.
COMMUNITY GRANTS UP FOR GRABS

Are you a local organisation needing help to buy equipment or specialist resources?

If so, then Didcot Rotary Club wants to hear from you.
Grants of up to £500 are available, using money raised by he Club at events in the local area. Applications are sought from any local grou p in need of funds, including charities, sports clubs, community organisations, playgroups and youth groups.
All organisations must be based in Didcot or the surrouding villages
Requests for larger amonts will also be considered, under Didcot Rotary Club's general grants scheme.
For informatio sheet and application form, please leave a message on 07958 557077 or bigsisshebags@gmail.com
Click below for poster




Great News
Our Facebook page won the cup for Best Online Presence at the Rotary Didtrict 1090 Conference last weekend. Our Club Bulletin was runner up in the Bulletin category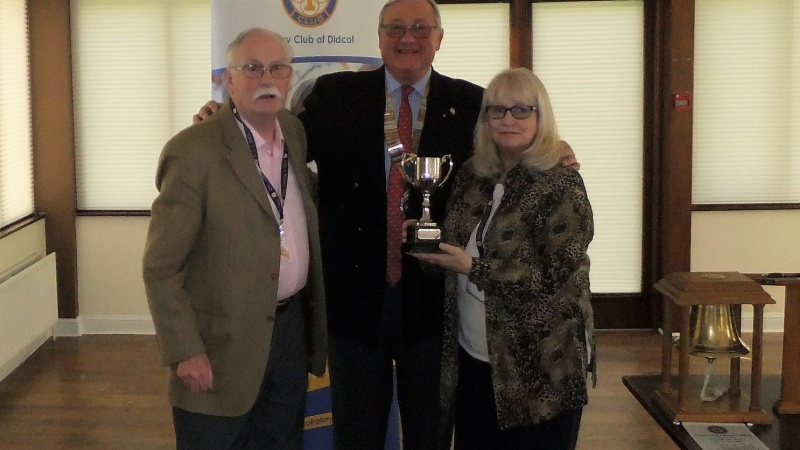 PDG Stan Eldon (Webmaster), President Ilias Mavroleon and Bulletin Editor Shelagh Garvey





Fantasic News
Didcot Rotary Club has won the Best Established Charity/Community Group Category mof the Didcot First BACAs (Business and Community Awards). The results were announced at the Gala Event on 19th November at the Cornerstone Arts Centre, Didcot. We were absolutely thrilled to get this award - not just for the Rotary Club of Didcot, but in recognition of the fantastic fundraising activities undertaken by Rotary Clubs worldwide.
President Ilias Mavroleon receives the award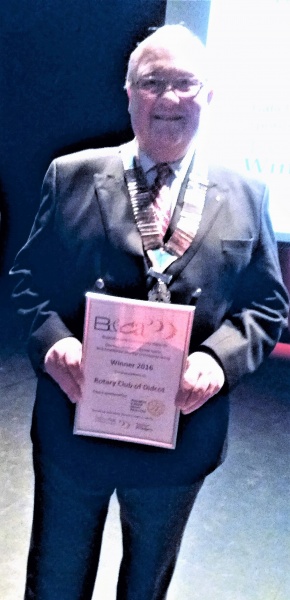 The Truckfest 2016 - feeding the customers

Truckfest for 2017 will be 21st to 23rd July
Welcome to Didcot Rotary Club
This is the website of the Rotary Club of Didcot in South Oxfordshire, England.
The club is part District 1090 of Rotary International in Great Britain and Ireland (RIBI)
We are a voluntary service organisation of men and women, ordinary people doing extraordinary things helping communities to help themselves in this country and overseas.
The club meets meets every Thursday lunch-time at 12:45pm at the Steventon House Hotel near Didcot. Except for every month where there is a 5th Thursday we have an outing or evening event.
All are welcome to attend. Please contact the secretary Liz Tappin Tel.No.01235 817530 or by e-mail.
Club History
Thr charter meeting of the club was held on 15th May 1974 at the Abbey Hall.Abingdon. The Founder President was Timothy Hall and Vice President Charles Bradley (still a member) and there were 27 founder members incuding Gordon Walker also still active in the club.