They did it again Didcot Sixth Form Girls won the Cluster/Regional Round of the Youth Speaks Competition held in Cambridge last Saturday. ***********
On 9th February we had Students of the Term presentations to two students, Anna from Didcot Girls' School and Nathanial from Aurial
**********************
Triumph for Didcot Girls'School
Didcot sixth form , previous winners (senior level ) of the local heat of Youth Speaks went on to win the District Final (senior level) at Woodley last week. Chloe ,Becky, and Jessica-were the team. Didcot and Wallingford , Didcot and District clubs work together on youth projects.


************************


The speaker on 23rd February was Dee Tyler on the African Children's Fund.The fund that works in East Africa including Kenya.
**************************


Club Member Geoff Ferwings spoke to the club about his life from being born in Cornwall just before the War and picking dafodils to National Service and then 40 years of running his own garage in Wantage
*******************


The speaker on 26th January was club member and PDG Brian Key on "30 Years a copper."His career from police cadet at Banbury to Superintendent at Didcot.
*********************
Our club speaker on 12th January was Rotarian Pat Dawe, "This is me" about her career in Local governments ending as Town Clark of Wallingford.
*******************
The club welcomed District Governor Marius Hopley at lunch on 8th December. He gave a very interesting talk on current news from Rotary.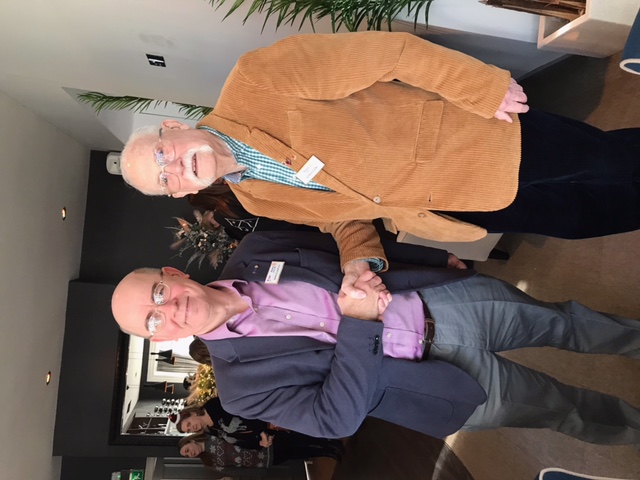 Two DG's Thirty years apart.
The current and Stan Eldon who served in 1992/93"
****************
Dicot Rotary and Wallingford and District Rotary Clubs held a joint Youth Speaks competition at Didcot Girls School on Thursday 1st December. Topics were very interesting and thoroughly researched. All students performed to a very high standard.Four schools took part in either the intermediate or senior levels.Winners Didcot Girls School won the Intermediate and the winner in the senior was Didcot 6th Form.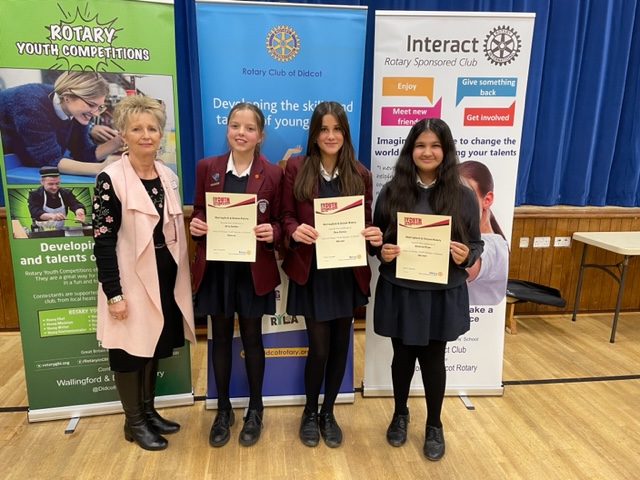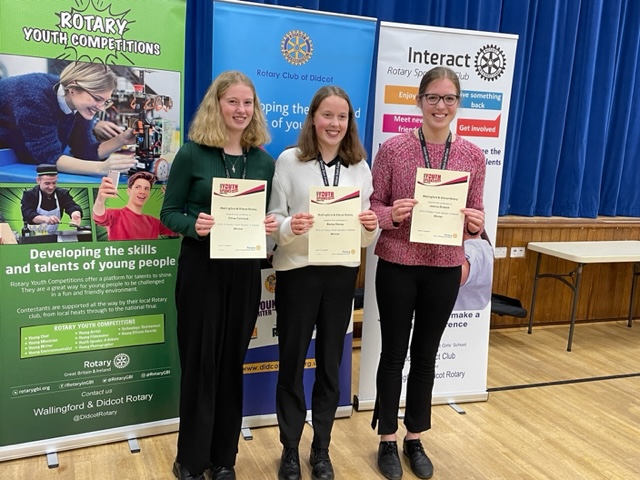 *****************************(((***(((
Speakers on 3rd November were Alan and Caroline Binning (club members)on their trip to the Sahara in a group of 5 vehicles and 14 participants.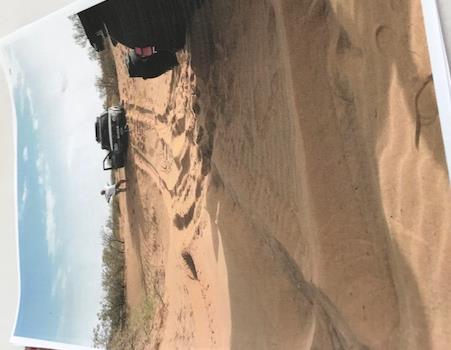 £

******
Speaker on 8th September was RYLA candidate 2022 Daniel Hawkey. Here receiving his certificate from club vice president Jane Milne.

************


Our last remaining member who served in the 2nd World War Keith LEWIS passed away on 15th July 2022 age 96 years. He was in th Guards Chapel at Wellimngton Barracks when it was hit by a flying bomb killing 121 soldiers and civilians and injuring many more in 1944. He was badly injured but survived and continued to serve until 1960 as a WO2. He then retired and started a lanquage school in Germany.
He served as Club President in 2013/1014


*
********************
The first duty of new President John Stone was to present the Student of the Term Awards to three special young people.

) Meg (Aureus School) Josh (St Birinas) Phoebe (Didcot Girls' School)
************
Recent Speaker. the second visit of retired CSM Barry Padwick on his 22 years in the Coldstream Guards. This time speaking on his active service in ADEN, KENYA, NORTHERN ISLAND and BAHRAIN.
************************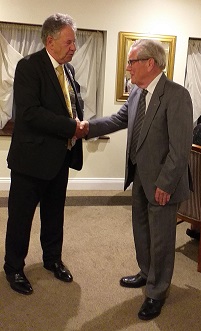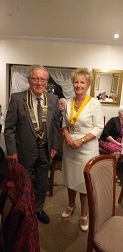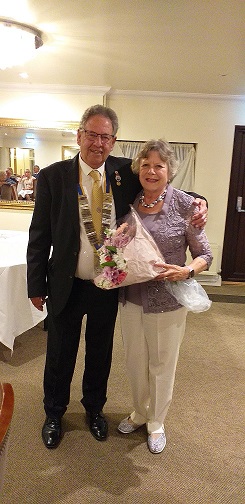 President Handover Jane Milne (Vice). Flowers to club secretary Liz
On Saturday 25th June the club held Presidents Night and Handover meeting from Richard Smith to John Stone.
The club has welcomed five new members Alan and Pat Dawe from Henley Bridge, Geoff Fewings, Colin Gibbens and Paul Dexter from Wantage RC
*********************
I

Wallingford School the winners of the Technical competition at the 2022 District Conference gave a joint presentatio to the club on 9th June.
*********
It is very sad to announce the passing of the clubs oldest member Charlie Bradley, age 98 years, one of two founder members in current membership
****************
Speaker on 14th April was retired CSM Barry on his 22 years in the Coldstream Guards which took him to Kenya and the Middle East as well as several tours in Northern Ireland.
***********************