At our Meeting on 12th January we had a visit from three members of "Climb for Recovery" which is part of a Veteran Army Charity encouraging those with major injuries to cope with life.

Our Guests were :-


Ex Captain Mac MacKay, an International Mountain Guide and Chairman of Climb 2 Recover.Mac will give a brief introduction.

Justin Davies an Ex Rifleman double amputee who is one of the trainees training to do several major mountains, an amazing young man.

Kushma Thapa an Ex Gurkha soldier and Ex member of 22 SAS and still a member of 21 SAS (Reserve special Forces). He is also a Mountain Guide and trainer with Climb 2 recover.

Following on from their talk the Club has decided to hold a specific Fund Raising event for them in the Boat of Garten Hall on Saturday 26th September 2022

More details can be obtained from their website www.c2r.org

purchased here

---------------------

Our Charity Golf Tournament at Grantown Golf Course in May 2022 raised nearly £3,000 for local charities and Highland Hospice.


---------------------

Secretary, Barbara Paterson, loads up her car with Christmas Goodie Bags as we help the Badenoch & Strathspey Food Hub deliver over 250 bags this Christmas across the local area.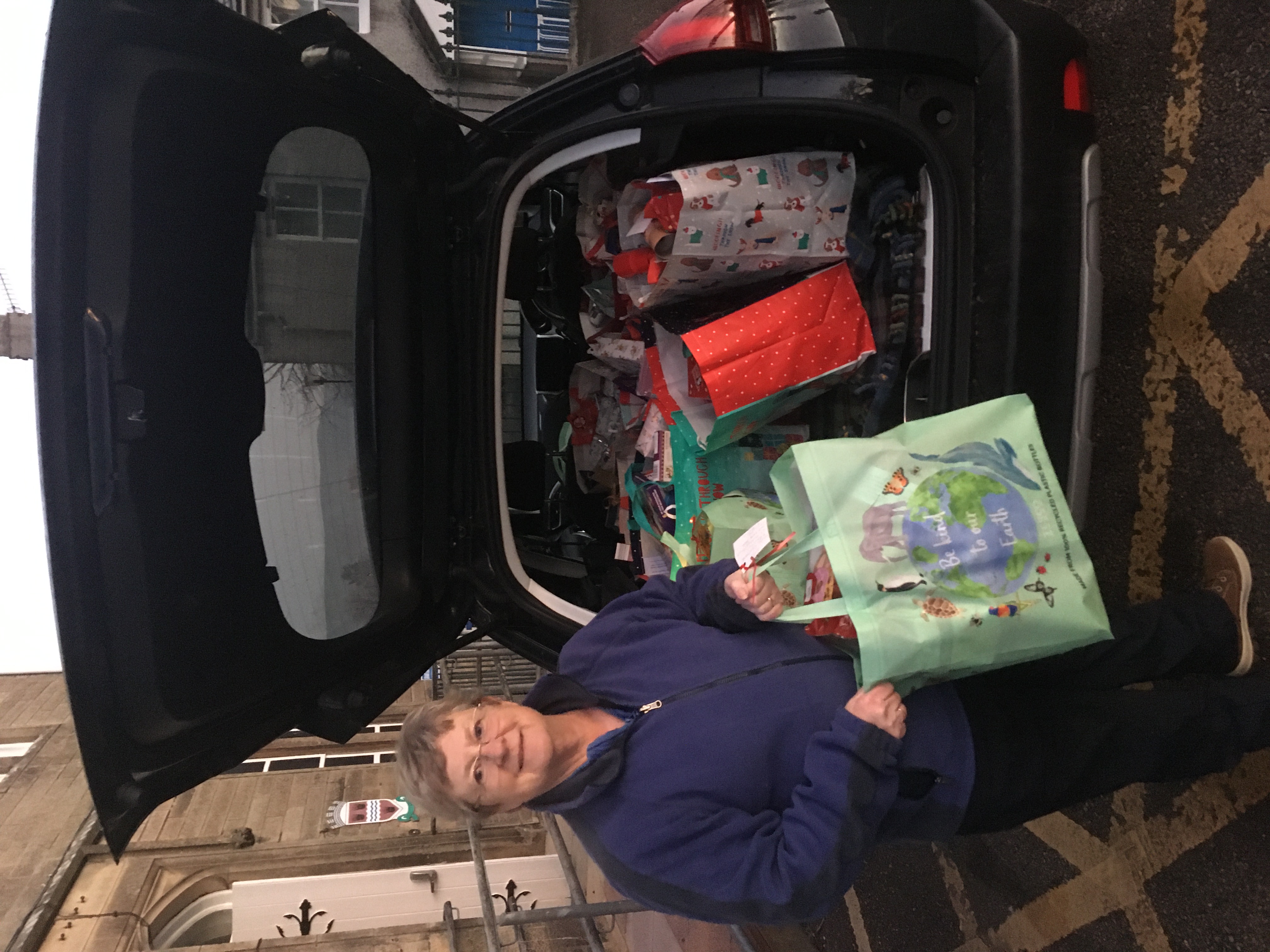 -----------------------------------------------------
Following our very sucessful whisky tastings via Zoom, over the early months of 2021, we handed over a cheque to Marie Curie for £2,500 on Tuesday 10th August.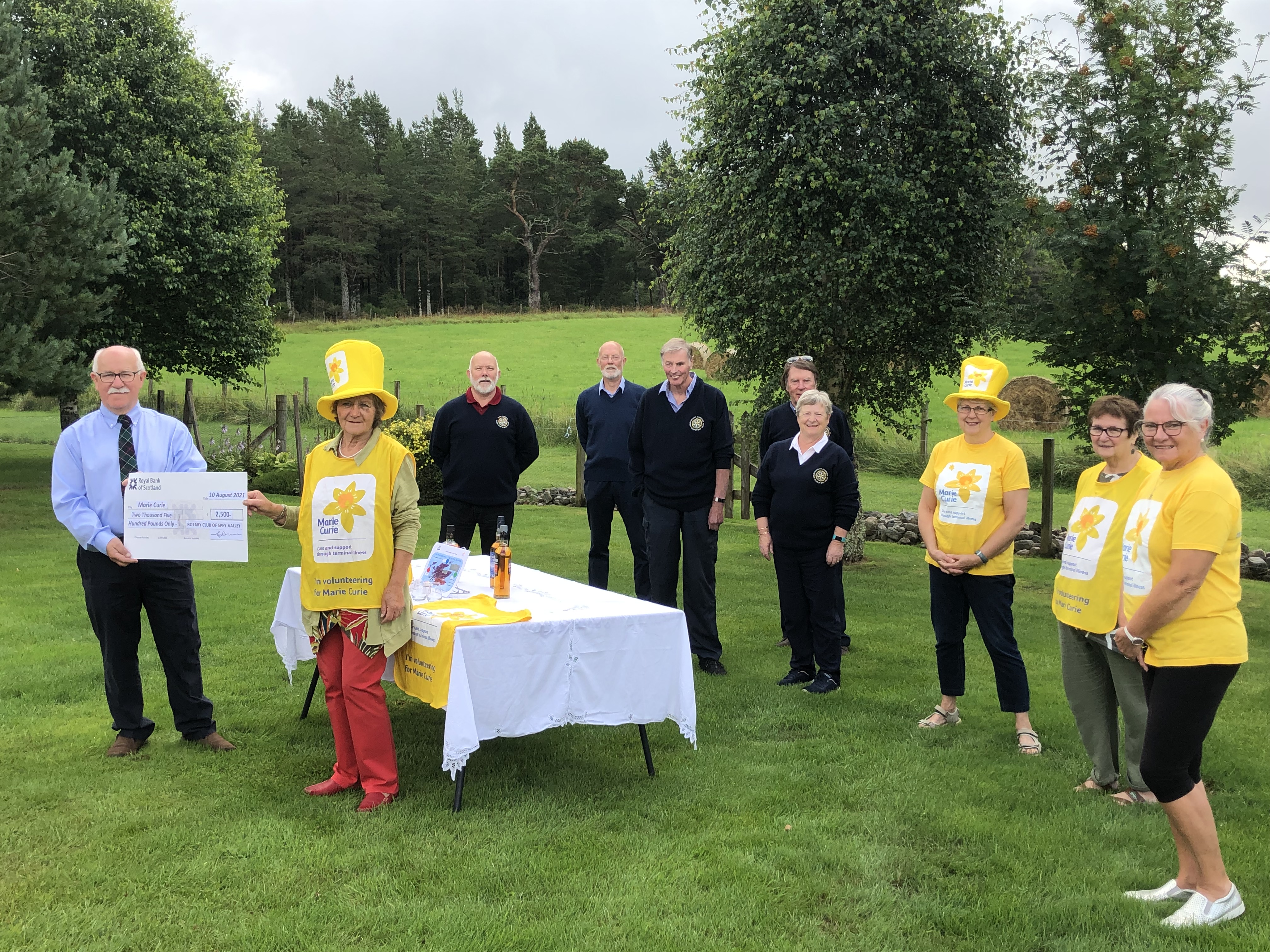 Our whisky expert, Martyn Reilly, hands over the cheque - we hope to do more talks this Winter.



We are delighted to welcome you to our club website.
We are now meeting most Wednesdays at 6 for 6:30pm, at the Cairngorm Hotel, Grampian Road, Aviemore though, as we cover a large area, we hope to hold some meetings at other locations. Please check our sites for information and, if planning to visit, please contact our secretary to check where we are meeting.

As one of the 86 Clubs in Rotary District 1010 - North Scotland, we are actively involved in local, regional and international projects. We offer organisations physical and financial assistance - whichever is most needed and deemed appropriate. On many occasions we will offer both if we can.
Our members are committed to our local area and help and support many groups and organisations in our own community and also some Internationally.

We are looking to continue our good work in the community and world wide, however to do this, we need to continue to raise funds and are urgently seeking new volunteers/members to help us achive this. If you require more information about joining us, please contact our secretary.

If you would like to help us help the community but do not wish to commit to becoming a full member at present, please contact us we are seeking Associate Members and Friends of Rotary for additional assistance at events. An Associate Membership is for a maximum of a year and associates can come to meetings as they please but, more importantly, help out at fundraising and other events and give resources to support other causes in the local Community. Friends of Rotary can come along and help us out at events. We also hope that they will be able to attend Club Social events.
IF YOU WOULD LIKE TO HELP US, PLEASE CONTACT OUR SECRETARY.