---
Our Christmas Hamper Winner - December 2021


It was our intention at the Christmas Party, planned for the 22nd December 2021, to hold a Raffle and at the end of the evening pick a Winner, to receive a small hamper of Christmas goodies.
It was decided however, even though sadly our party has been postponed till later in 2022, we would still go ahead with the ticket draw. Robin Lanning, our Social Convener made the draw yesterday and we are delighted to say Mo Hessler was the lucky recipient. She was absolutely delighted when Helen Smith presented it to her.
110 Sakura Cherry Trees for Mineralwell Park - 3rd December 2021


An 'Additional' Photograph of Rotarians Tom Wright on the Left and Debbie Thomson on the Right and 'Other' Volunteers from Community Groups along with School Children with Mill O' Forest.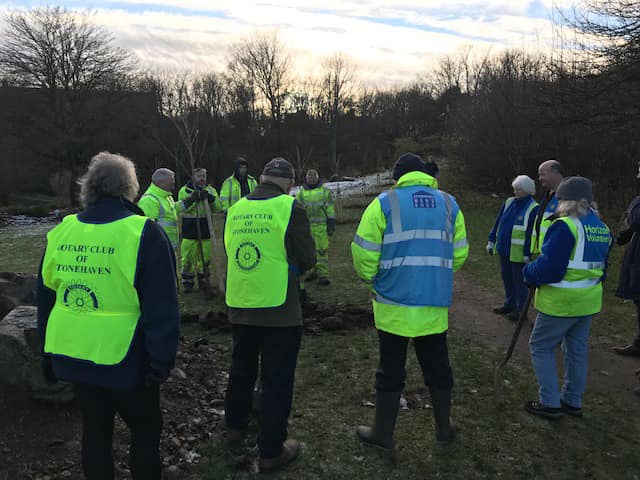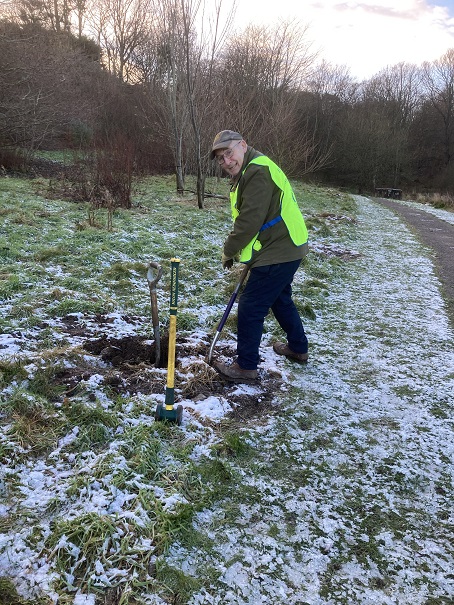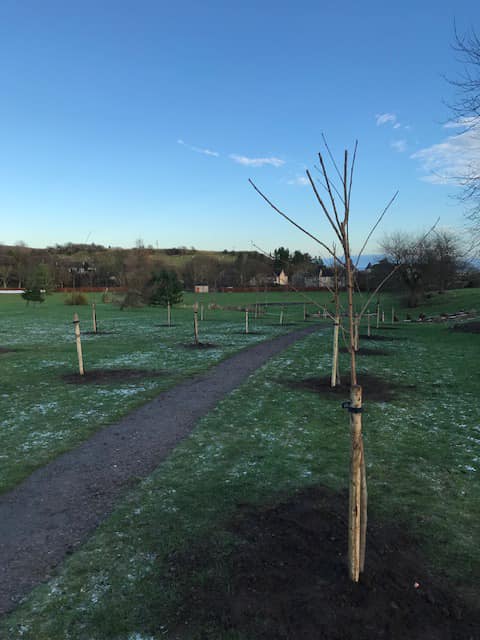 The trees were donated by the Japanese Government to commemorate the Tokyo 2020 Olympics.
Aberdeenshire Council - Landscape Services prepared the Areas where the Trees were to be planted in Mineralwell Park.
With the support of many Community Groups and School Children, along with Rotarians - Helen Smith, Jennifer Macdonald, David Ross & Tom Wright, the Japanese Cherry Tree planting took place on Friday the 3rd December.
We look forward to seeing a lovely show of Blossom next Spring.
---
Welcome to New Member of Stonehaven Rotary Club - 27th October 2021

At the Club Meeting of Stonehaven Rotary Club on the 27th October, President Debbie Thomson inducted another new member to the club.
She is Charlotte Anglim who is an online and affiliate marketing specialist. Born in India, she then moved to live and work in Bahrain, Cornwall and Houston. She has now moved to Stonehaven as her three sons all live and work in the UK.
President Debbie welcomed Charlotte to the club and assured her of a warm welcome. Charlotte will join Stonehaven Rotary's Community Service committee.
---
These Legs are made for Walking ....... - 23rd October 2021