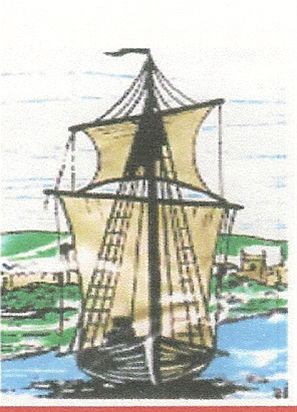 The Rotary Club of Gloucester Severn - Registered Charity No. 1068951
Formed in 1983, we are a very active Rotary Club, supporting local, national and international causes through a programme of fund raising. We also have a very active sporting and social calendar.
We are an evening club of over 50 members and meet most weeks for dinner at Bowden Hall Hotel, followed by presentations by interesting speakers on a wide range of topics ranging from the serious to the light-hearted. We also have a varied social programme. Our club's core values are fun, fellowship and fund-raising and we try to incorporate these into everything we do, as well as Vocational talks from some of our own members
We also augment our Rotary experience with a number of social events thoughout the year.
Why not come along and hopefully join us? You would be made very welcome. If you are interested, click on the 'Join Rotary' graphic above we will arrange for someone to accompany you.
For more info, look at the 'Joining Rotary' tab under 'What we do' above.
See our on-line Magazine ... Click HERE
---
Forthcoming Events
Watch this space!
Completed Events
We were delighted to welcome over four hundred guests for this year's Sporting Dinner and to be entertained after the meal by our guest speakers; Maggie Alphonsi, a key member of the England Women's Rugby team and World Cup winner in 2014; and James Haskell, the former England international back.
Maggie and James were interviewed by our MC, David Kurk. David is a former Premiership match official and his knowledge of rugby added greatly to the conversations.
Maggie was first up and started by telling us about her early days in South London.
She was first called up to the England squad at the age of 19 and managed to score a try on her debut. She went on to represent her country 74 times, scoring 28 tries and was part of the team that won the Women's Six Nations Championship on seven consecutive occasions.
The culmination of her career was participating in – and winning – the World Cup in 2014.
She told us that the team cut themselves off from the world before the match and it was not until they turned their phones back on afterwards and the floods of messages, tweets, emails etc poured in, that they had any sense of the following and excitement their victory had created back home.
Maggie retired shortly after the World Cup and has forged a successful new career in the media as a commentator and newspaper columnist.
James Haskell then took the stage and started by telling us about his early days at Wasps. His hero at the time was the Shed's favourite villain – Lawrence Dallaglio – and James regaled us with some stories about him. This led him on to tease us about the barracking that Wasps used to received from the Shed – always the same but always funny.
He did feel that he was very lucky to have been a part of the Wasps setup and, consequently, to have been in a team that won two Heineken Cups and two Premiership titles. However, at the age of 24, having failed to agree a new contract with the club, he decided to move on and joined Stade Français.
After a couple of years in Paris, James wanted to find new challenges and moved to Japan and then on to New Zealand for a couple of seasons before returning to Wasps for a further five-year stint. He played for Northampton last year before finally announcing his retirement a couple of months ago.
Both James and Maggie were very entertaining and gave us a valuable insight into the world of professional rugby. We thank both them and David for joining us.
Dragon Boat Regatta - Sunday 12 May 2019
See separate report on 'Featured Pages'.
---
Go to the tab 'What We Do' and then 'Where do we spend our money?'
---
End Polio
Rotary International has been instrumental in trying to eradicate Polio for many years.
We are very close!
It was announced at the District Conference 2015 that that India is now declared Polio Free!
Click on this video below to see some of those involved:
What can you do?
Why does it matter? Can you help?
Look at the video below