Keynsham Rotary
Latest news of forthcoming events:
.
Registered Charity No. 1030596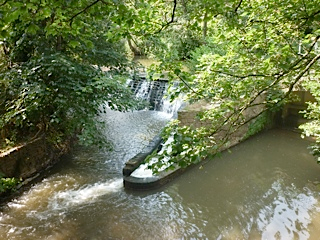 Water power was key to the Keynsham brassmaking industry.
Who we are
Keynsham Rotary is a small friendly group of 15-20 members including both women and men. We come from diverse backgrounds and professions and meet socially, to establish long term friendships and to serve the community in a number of ways, both locally and internationally.
We meet weekly on Wednesday evenings from 19:00 - 21:00hrs at Saltford Golf Club, Golf Club Lane, Saltford, Bristol BS31 3AA.
Our Meetings
General meetings run to a format, including twice monthly a two course meal (optional), informal conversation and business of the day with input from president, secretary and various post holders. Frequent meetings include a speaker with subject matter being predominantly of local interest such as local government, education, business and charitable issues.
Business and Council meetings are held every four weeks. This is when members with responsibilities within the group (President, Secretary, Treasurer etc.) report back to the membership alongside discussion and agreement of policy .
New Members are Welcome
We have a wide catchment area with members currently coming from Longwell Green, Timsbury, Bath and Knowle as well as Keynsham and Saltford. Both genders play an equally important part within Rotary. Keynsham Rotary warmly welcomes men and women both as Full Members or Associates and as speakers at our meetings. If you are interested, why not come and meet us? Try us out for a couple of weeks. You are assured a warm welcome.
For details contact Adrian Dodd at: rotarykeynsham@gmail.com