Welcome to the Rotary Club of Malvern
The Rotary Club of Malvern Is a member of Rotary International and Rotary International in Great Britain and Ireland (RIBI) and is based in the Worcestershire town of Malvern. Founded in 1947 we have 28 active members from a variety of backgrounds and have recently celebrated 70 years of service to people both in the local and international communities. We meet every Monday evening when we enjoy good discussion and interesting speakers whilst also planning new charitable projects as well as developing existing ones.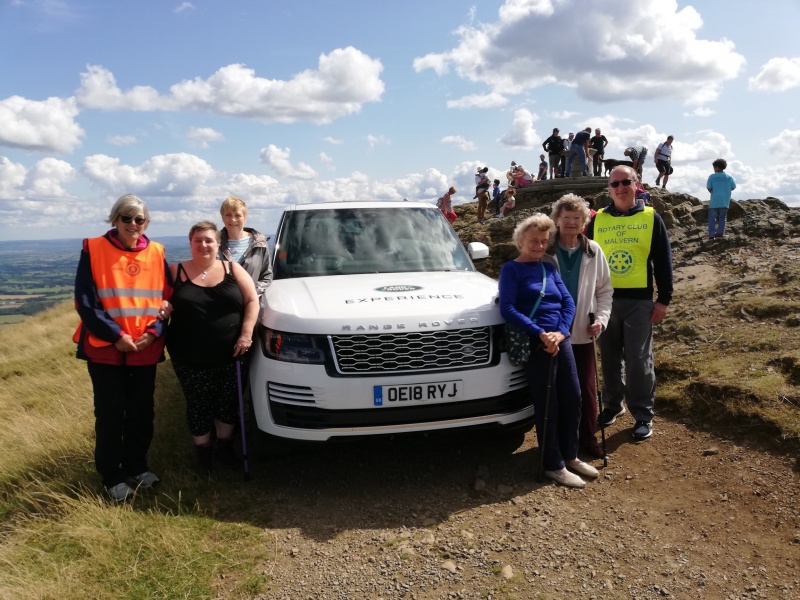 A group of of happy people at the top of the Malvern Hills Access Day - Aug 2019
Rotary has flourished in Malvern since 1947 and the community work of the Rotary Club is an integral part of life in the town.
We welcome men and women members who share the common goal to do something worthwhile in the local community with a priority being community service and the support of local charities. In addition Malvern Rotary Club supports charitable organisations involved in vital humanitarian work in many parts of the world. We have raised money for international projects, the principle ones being the 'End Polio Now'; Farmers Overseas Action Group and ShelterBox campaigns.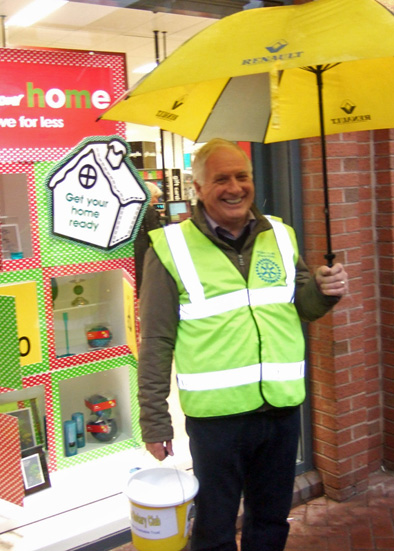 Thanks to Rotary and its partners the world has seen polio cases plummet. When Rotary began its eradication work in 1985, polio was endemic in 125 countries with more than 350,000 new cases each year. This is now down to 14 new cases in the first 9 months of 2018 in just 3 countries - Afghanistan, Nigeria and Pakistan. You can learn more about the work of Rotary to eredicate polio by visiting You Tube.
Aquabox is an international disaster relief charity that delivers emergency water purification equipment to areas affected by any sort of disaster.
Locally, Malvern Rotary Club has supported Acorns, the children's hospice; St Richards Hospice; Kaleidoscope; The Cube; 1st Malvern Scouts refurbishment project; What Makes You different Makes You Beautiful; Young Malvern and many others. We also provided finance for the purchase of an ultrasound scanner for the Malvern Hospital.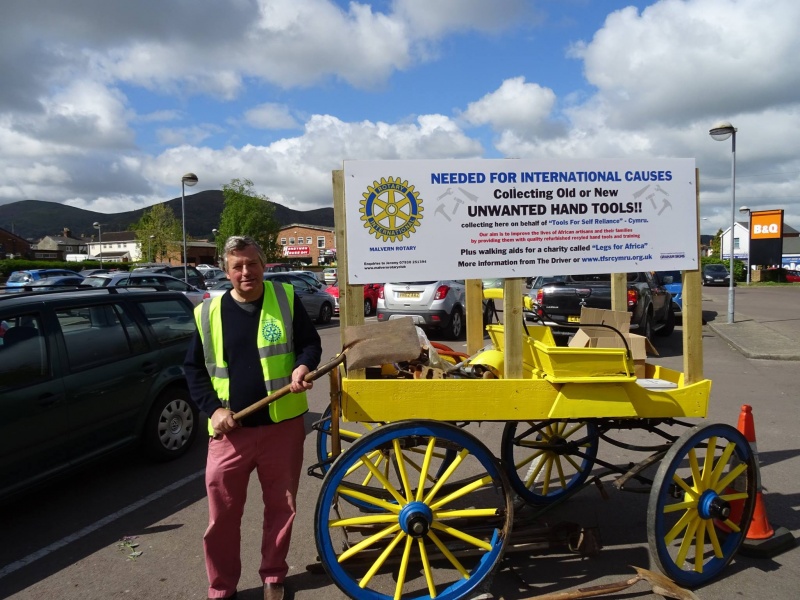 Collecting unwanted Tools - to pass on to the "Tools for self reliance " charity
There is much more to Malvern Rotary Club than can be shown here so why don't you look further into our website or come along to one of our meetings to see for yourself. You will be most welcome.
Contact:
Club Secretary
Lynne Fox
telephone 01684 214119
email lynnefox55@btinternet.com