Join Rotary and make a world of difference making new friends and meeting old ones wherever you go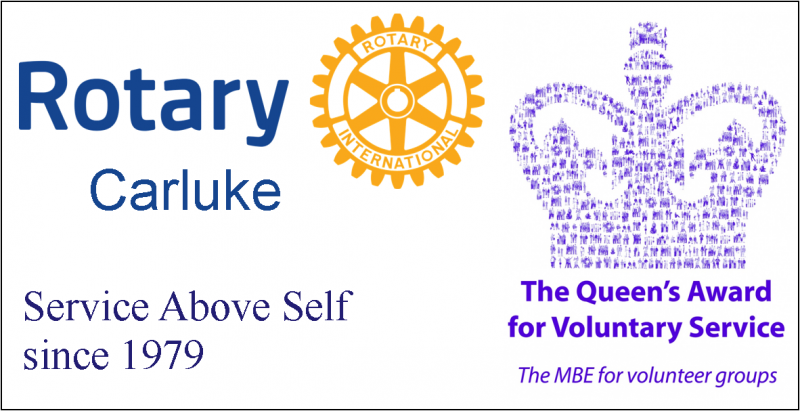 Carluke Rotary is pleased to be the first Rotary Club to be awarded with "The Queen's Award for Voluntary Service" the MBE for volunteer groups
The Queen's Award for Voluntary Service is the voluntary sector equivalent of an MBE.
It is awarded annually to voluntary groups to recognise and reward their outstanding achievement in helping others in the community.
Thia prestigious UK National Honour recognises outstanding voluntary contributions and sets the national benchmark for excellence in volunteering, with the work of those awarded being judged to be of the highest standard.
Carluke Rotary President Alexander Brown 2021-22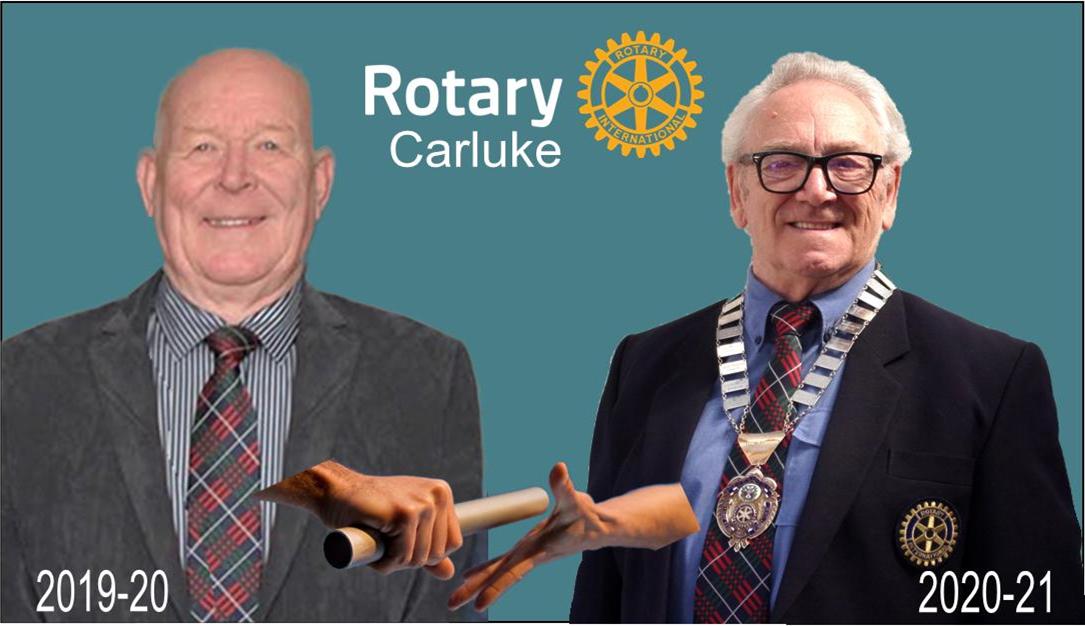 Pictured above President Alexander Brown is pleased to accept the Chain of Office from Immediate Past President Rodger Price in this the 42nd year of Carluke Rotary

To commemorate the end of WW1 this photo shows the Millennium stone donated and erected by Carluke Rotary in Market Square Gardens.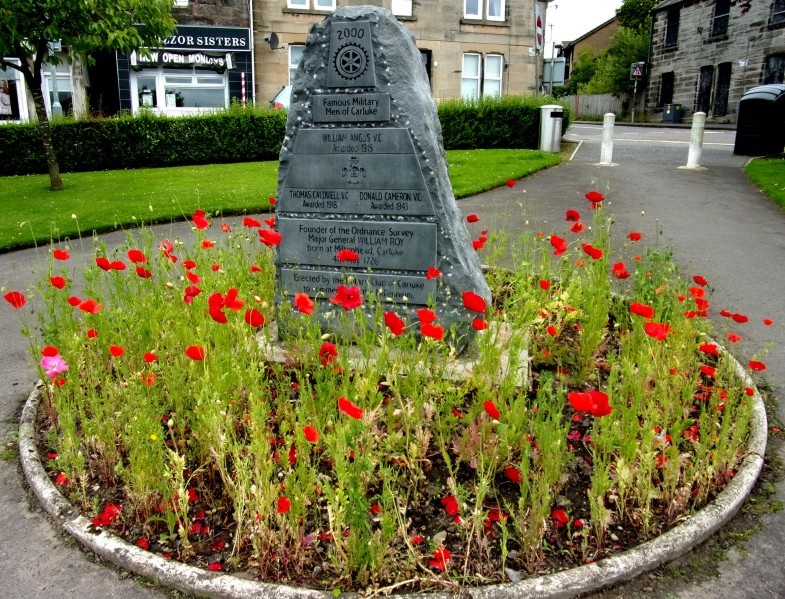 During celebrations in 2018 a commemorative stone was added at the base of the monument to honour Sergeant Arthur Ramage D.C.M.,M.M & BAR, Croix De Guerre
12th Batallion H.L.I
St Athanasius Primary Scool RotaKids
Success continues again ths year with our enthusiastic RotaKids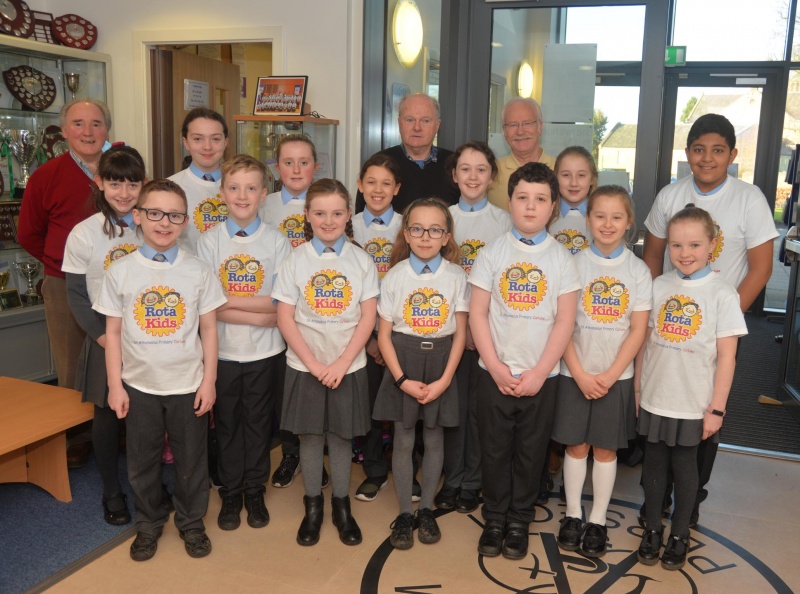 Looking for a new interest, new friends, ways to help others here and overseas?




You don't have to be a hero - just someone who wants to help!





Rotary could be for you - learn more by

viewing the following videos

, before looking through this site

then contact us!