Welcome to the Rotary Club of Sturminster Newton.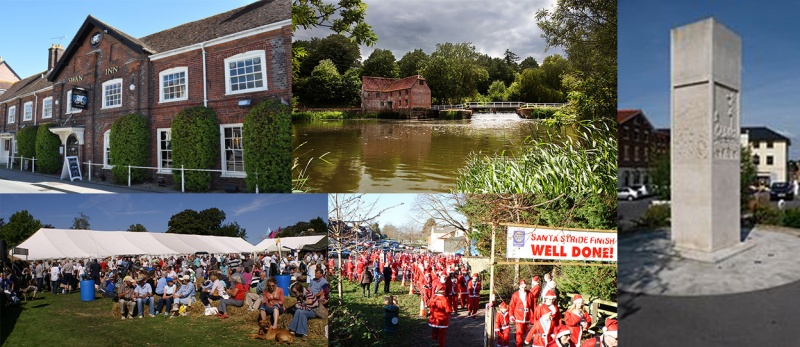 Sturminster Newton is a small market town in the heart of the beautiful Blackmore Vale in North Dorset. Sturminster Newton Rotary Club is an active and friendly club.
For the past 60+ years, our members have dedicated their time and skills to serve international and local communities raising money and changing lives with our popular events such as 'The Cheese Festival', 'The Big Lunch' and 'Santa Stride'.
In the two years prior to Covid, we have raised over £20,000 with 100% of all monies raised going directly to registered charities, local and international causes such as the Air Ambulance, local schools, eradicating Polio across the globe and disaster relief for Nepal, all whilst making great friendships and having fun.
Rotary is an international organisation with 1.2 million members in 35,000 clubs worldwide. Throughout the clubs of Rotary International, people come together to pour their passion, integrity and intelligence into projects that have a lasting impact in their local and international communities, whilst exchanging ideas and forming friendships.
Since 1943, Rotarians the world over have followed a foundation or code of ethics called 'The Four-Way Test' in their business, personal and community lives. Now translated into over 100 languages, the 'Four-Way Test' is as follows:
Is it the TRUTH?
Is it FAIR to all concerned?
Will it build GOODWILL and BETTER FRIENDSHIPS?
Will it be BENEFICIAL to all concerned?
Sturminster Newton Rotary is a fun, friendly and welcoming club working to change lives and we welcome all prospective new members. If you would like to find out more about becoming a Rotarian, please contact the club Membership Oficer, using the 'contact' form in the link on the top navigation bar.