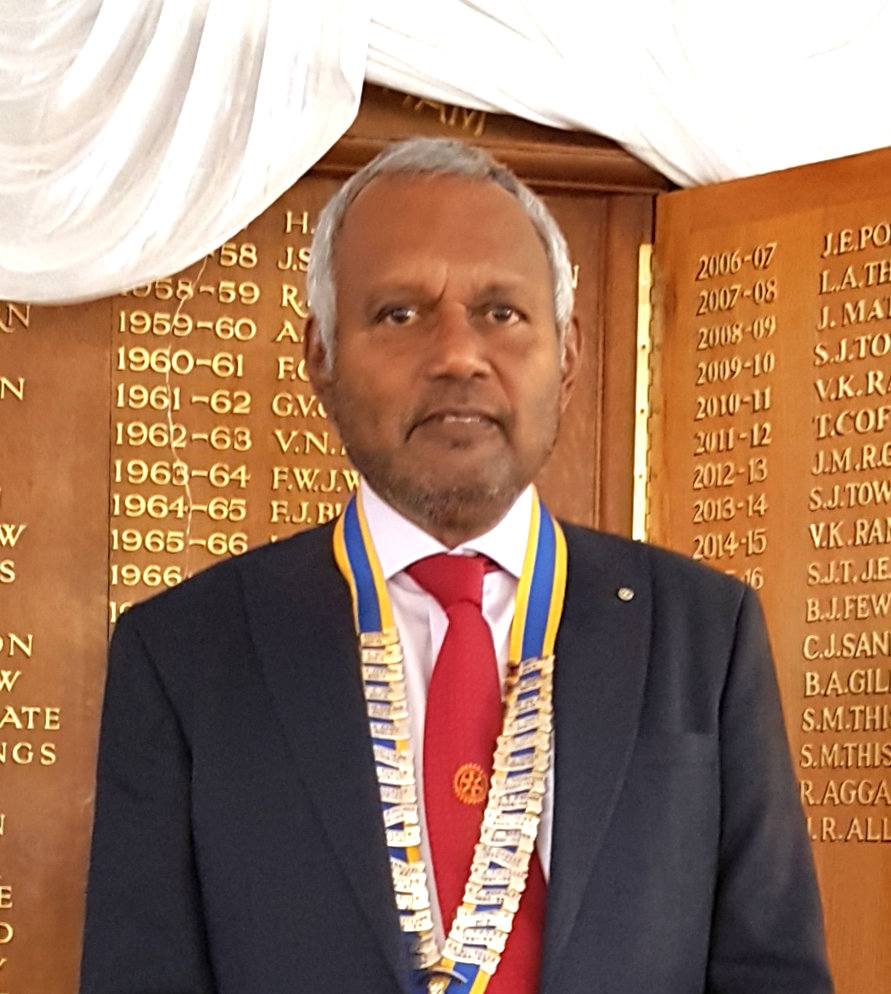 Bernard Fernando
President 2023 - 2024
Immediate Past President: John Allen
President Elect: John Wright
Vice President: Bob Stokes
Secretary: Keith Jackson
Ass. Secretary: Roger Hawkes
Hon. Treasurer: Rob Bursey
Since our Club was formed in 1929, it has been renowned for its strong fellowship. It is small enough for our 25 members to meet weekly for lunch to get to know each other really well and to share our interests and hobbies.
We welcome Rotary and non-Rotary guests to join us Tuesday lunchtimes, from 1 to 2.30 pm, (except after public holidays). Our venue is Upchurch River Valley Golf Club, Oak Lane, Upchurch. ME9 7AY.
Wives and families regularly participate in the Club's social and fundraising activities. Chief amongst these is the President's annual weekend away, now in its 28th year, when Rotarians and their partners participate in visits to places of interest in the UK and abroad.