We are a small, friendly, informal club, who are actively working in our community and on fundraising intiatives. We would welcome any extra hands or heads to help us with our work for local and international communities and to join our social activities.
************************************************
Wreath Laying on Rememberance Sunday 13th November 2022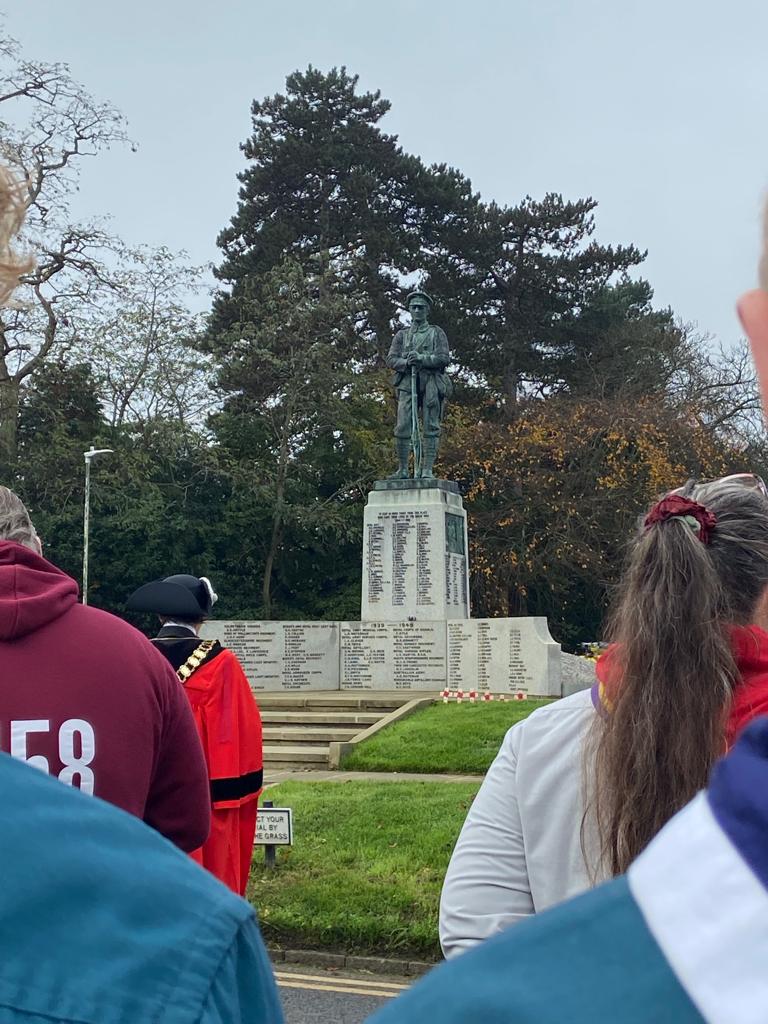 Members of Sevenoaks Rotary Club were pleased to attend our local Rememberance Service at the War Memorial by the Vine Cricket Ground. We joined with members of the Council and many other community groups for this moving ceremony. Our Co-Presidents laid a wreath on behalf of our club to honour all who had served, and especially those who gave their lives.
************************************************Charity Event with Local Unitarians for the SERV Kent Bloodrunners Charity




Here are some photos and a report of our recent event with SERV Kent/Bloodrunners.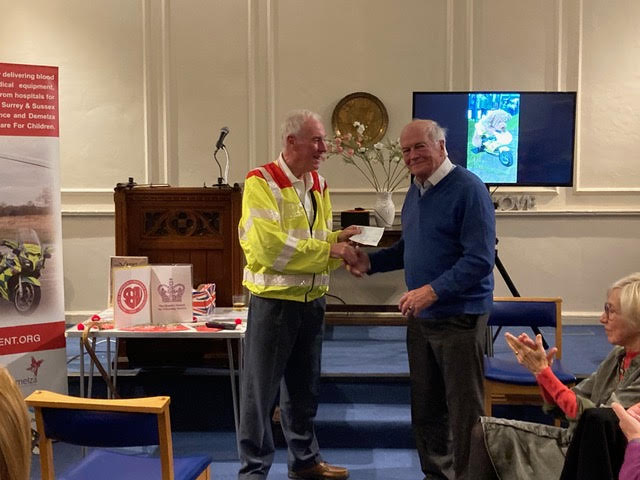 Co-president David Craik handing over the donation cheque from our club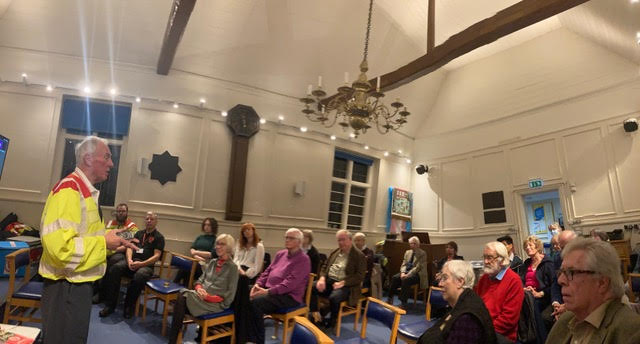 Terry Sayer of Bloodrunners delivering his fascinating talk
If you are driving on a motorway, or through a town or even along a dark country lane and suddenly spot a motorcyclist wearing a distinctive red and yellow braded jacket with the word BLOOD inscribed on his you should know he is an Emergency Response Volunteer on his way to the nearest hospital. Securely strapped on the back of his bike will be two large covered boxes containing precious supplies of blood.


In October 2022 members and guests of Sevenoaks Rotary Club were delighted to welcome fundraising co-ordinator Trevor Sayer to explain more about Kent's volunteer team and their extraordinary mission in delivering blood and other vital supplies to hospitals and homes throughout the county.

Mr Sayer, who was accompanied by a few fellow 'bloodrunners', said they were officially known as 'Service by Emergency Response Volunteers' and proudly told his guests that his Kent team had recently won the Queen's Award for Voluntary Service.

The Kent Bloodrunners normally set off on their motorbikes (a few use cars) to deliver blood products to hospitals overnight and during the weekend. However, the Covid pandemic called for a 24-hour service which put great pressure on the team. They responded brilliantly, chalking up more than 8,000 calls since the start of the outbreak. This was more than twice the number of their usual annual average.

Explaining more about the blood-bike missions Mr Sayer said the two, or four wheel couriers also often carried other emergency medical items including X-rays, samples, drugs, and documentation between hospitals and other healthcare facilities.

He explained how the first blood bike volunteer group was started in Surrey by Margaret Ryerson and her husband. In time this grew into a Nationwide Association of Blood Bikes and by 2008 was promoting professional standards across all the member blood bike groups, including Kent. Today the team is based at the Medway Services on the M2 near Chatham. How proud they were to be given the Queen's Award for Voluntary Service with "special designation for additional impactful support during the early months of the COVID pandemic."
It was a privilege to meet them and hear their amazing story -- how from their humble beginnings they now have more than 180 members and around 20 controllers who coordinate operations from their own homes.
The evening received over £300 in donations for Bloodrunners, who have kindly provided us with a certificate.
************************************************
Proclamation of King Charles III, Sunday 11th September 2022
Members of Sevenoaks Rotary Club were pleased to attend our local Civic Proclamation of King Charles' accession to the throne.
************************************************
Do get in touch with our Membership Officer to find out how you can take part in our club activities.