President John Glover and members of the Rotary Club of Dumfries welcome you to our website
Featured pages
Club Newsletter
The Club Newsletter is a monthly round-up of what we've been up to! It's all right here...
Details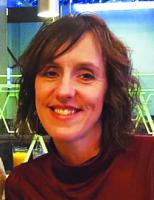 Weekly Club Meeting
"Shorthand: A Journalist's Superpower" by Speaker Fiona Reid, editor at DNG Media. She has been with the company for 22 years and has been in the hot seat as Editor for the last four.

Details
Serve to Change Lives
The Rotary theme for 2021/2022 "Serve to Change Lives", reflects the extent to which Service is a key motivator for the 1.2 million Rotarians around the world.
Details