President Grant Macrae and the members of Rotary Edinburgh welcome you to our website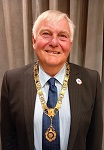 Founded in 1912, we are a large, active group of people from many walks of life who aim to have fun and make friends while helping others.
Members enjoy a wide range of social activities and weekly lunch time meetings, we are also actively involved in the local community - we support those who have been homeless, the aged and youth, we also work to make our environment more attractive. Through our international programmes we help those less fortunate than ourselves.
ROTARIANS are people who care, people who make a difference, people like YOU!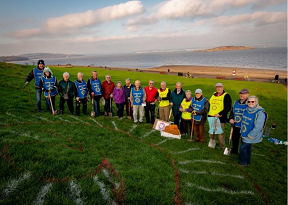 We are well accustomed to welcoming visitors from all corners of the world to our Thursday lunch meetings, especially during the summer months. Most of our meetings feature a talk from an invited speaker, educating and entertaining us on any of a wide variety of subjects.
If you are interested in joining our Rotary Club, would like to come along to a meeting, get involved with an activity, or you just want further information, please contact our Club Secretary by email secretary@edinburghrotary.org You can be sure of a warm welcome.
Rotary International Club No.62,
RIBI Founder Club No.6.