Message from the President, April 2021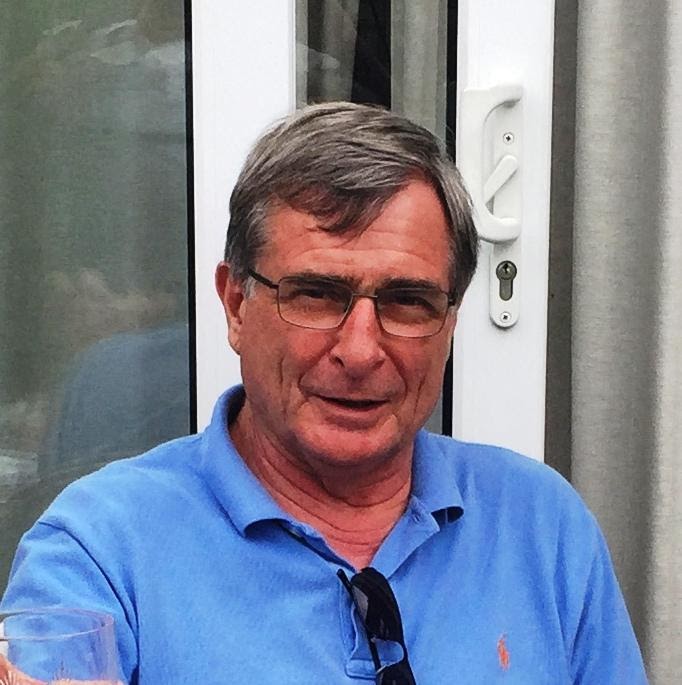 We say goodbye to April and hopefully goodbye to another stage of the lockdown in May. April 12th started us on the roadmap out. We are not out of the woods yet of course, but with all colleagues now vaccinated I think we can begin to look forward to a new normal for the club. It is certainly my hope that we can meet again in person starting in Margaret Redway's watch!
My work in Tanzania has come to a complete halt now. The plumbing and the door and window furniture have been installed in the girl's toilets. Plastering is partially complete. The toilets are in use but final finishing has had to stop. The boys' toilets await plumbing fixtures and, like the girls', plastering and painting. The project as we envisaged turned out to be a little too ambitious. I did take advice on this and it seemed that we could get two blocks for the quoted price of one! It remains for me to seek further funding in order to fully open both blocks.
When we finally come out of lockdown here we can certainly continue our fellowship on Zoom, as well as meeting once a month in person. I will be in favour of continuing our Zoom talks this year as we have had great success with speakers, thanks to the good offices of our speaker secretary.
After the mild success we had with Steve Price, the magician, I would like to see another fund-raising Zoom session in the near future. There are plenty of entertainers that have since migrated ro Zoom. This is a great way for us to stay seated in the comfort of home and still be entertained.
Let's keep the momentum up for the new rotary year in 2021. We will see a return to some kind of new personal meeting zone every 2nd and 5th Thursday while continuing on Zoom for business and remaining meetings. I have thoroughly enjoyed our coffee mornings this past year. Nice to have an informal Monday morning chat while stuck at home during lockdown!
All the best until our next meeting!
John
Message from the President, March 2021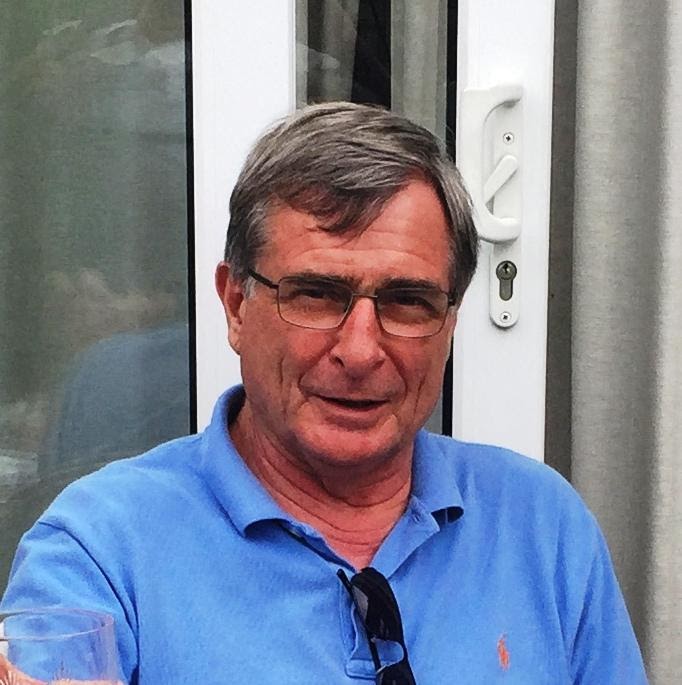 We are now in mid-March and our erstwhile secretary Jim and past president Margaret Sinclair are new grandparents (which explains the late memo!) It's been a busy month for them. As I have been cooped up in a quarantine hotel since the beginning of March I have no excuse for being late with this message! Now that I'm free and still compos mentis, and with a timely reminder from Jim, here it is. It's good to be back and hopefully in good form as we proceed gradually out of lockdown.
My supervisory work in Tanzania has come to a halt except by remote contact from now on until I have a chance to return. However, the work remains ongoing as I write. The plumbing and the door and window furniture have been installed in the girl's toilets. The only thing left is the cement plastering and painting which are now in progress. I should hope to be able to do an official opening when (and if) I get back later in the Summer.
When we finally come out of lockdown here I'm hoping we can get back to some kind of normal schedule to include face-to-face meetings again. Although we have done well to keep up our fellowship on Zoom, I think we all still miss the face-to-face comradery. We shall be hammering out a new schedule over the next few weeks so as to start a new Rotary year in good form. I will be in favour of continuing our Zoom talks as we can more easily accommodate speakers from almost anywhere. In this way Zoom has its benefits.
We continue to pay tribute to the NHS and it's staff who have taken us through this pandemic. What a miracle that we have such a robust institution as we see other parts of the world suffering under the strain. We must also be grateful for all the volunteering work that has gone on in the community, not just from our own efforts but from those of every volunteer organisation working to keep Britain on track.
Here's hoping that 2021 will see us return to some kind of new normal, even though the shape of the old normal is a distant memory.
All the best until our next meeting.
Message from the President, February 2021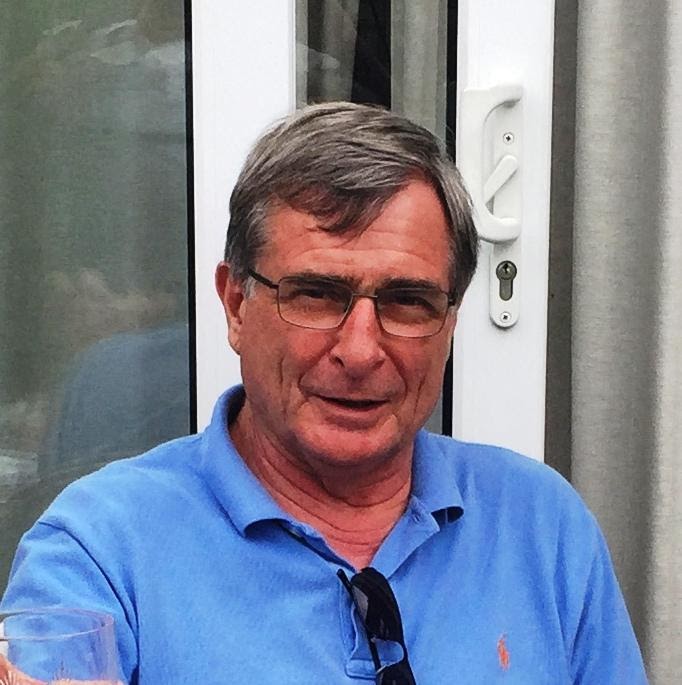 As we approach a near halfway point in the second lockdown (to be lifted by mid-March?) we seem to have well and truly hunkered down. With all the new variants flying around it seems the pesky little virus is here to stay. Oh well, we have become a species of survivors. We were set to survive two challenges this month - the virus and Brexit. What a lot to take on in one month!
Keeping up our Zoom meetings has been a delight and a relief. I enjoy our light-hearted conversations on a Monday morning and continuing fellowship on Thursday evenings. We seem also to be keeping up our creative ideas. From Brian's wine-tasting Zoom earlier, to John Telford's speakers, to a continuing business agenda, I feel we have kept up the club momentum. And now with the prospect of a Rotary Club of Morden Magic Show on the horizon with Steve Price, we might also showcase our fellowship to others.
Meanwhile, our project in sunny Tanzania is going well. Both toilet blocks now have roofs (if we say hoof and hooves, why don't we say roof and rooves anymore?). The girls' toilets are on the way to being plumbed in and plastered (see pictures below), the boys to follow. We have had a slight delay in the project as I had hoped to open before the start of school this month. We decided to use steel for door and window frames as the termites don't have a taste for it! The community has already shown its gratitude and is looking forward to a finished product!
As we move into February, with almost everyone being vaccinated, we begin to see the light at the end of the tunnel. I still look forward to the possibility of a personal meeting by the end of June. Let's keep our fingers crossed!
I would like especially to thank Tony Hunn in this memo for his continuing support with the presentation of Leivers' Trust cheques to Perseid School earlier and now also to Cricket Green School, although Mitcham is in full lockdown now because of the SA Variant! Cricket Green have agreed to a delayed presentation. We continue to be grateful to Roger Young and the Leiver's Trust for their support.
All the best until our next meeting!
Message from the President, January 2021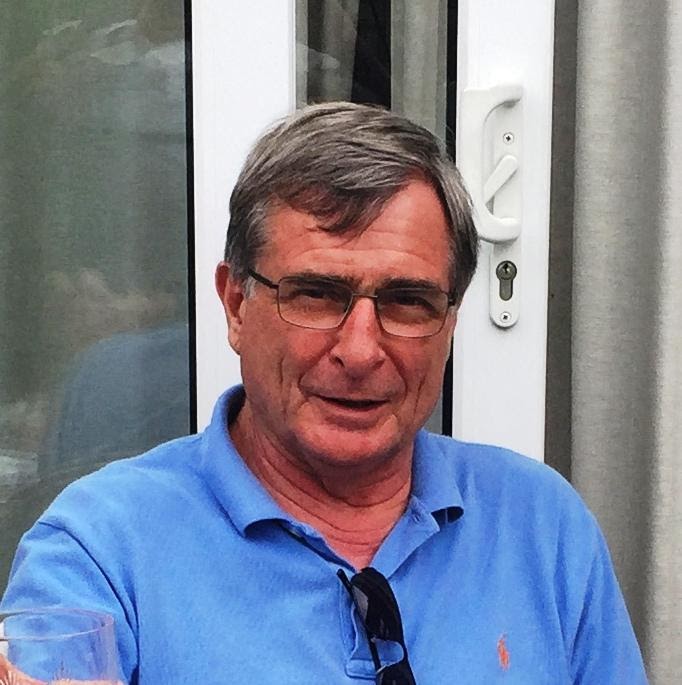 What a strange year, 2020. Online fellowship could well have developed by natural process, over time, but Covid19 rushed us into it, and we survived. Now that a few of us have had the vaccine, hopefully all very soon we will get back to personal meetings. However, as Joss suggested, we now have fellowship online so I see no reason to give it up. We follow the district in this as they have also taken to Zoom and have been very successful in the conversion to the digital side. I would certainly prefer an online district assembly with maybe personal district conferences for fellowship. As I will be in Tanzania until early March I hope and trust we may well continue online and take stock on the Covid horizon from then on. We look forward to the speakers John Telford has lined up. Let's also see if we can continue our Monday morning coffee fellowship. I enjoy these sessions - just friendly banter and a laugh. It's been a privilege to have kept up our meeting schedule. As we are not going anywhere soon, it makes a nice break in the week. 2021 may well see us in a new normal. Many say they would like to go back to the way they were before Covid but I think we have grown and adapted to a new world. And in a new and friendly relationship with our European neighbours to boot! Let's hope that everything normalises again with them soon. Trading has made us what we are in the world. Let's hope we can grow with it. So, a strange but very interesting year. 'Karibuni sana' from Tanzania. Meantime, stay alert and keep safe.
See you from there.
John
Message from the President, December 2020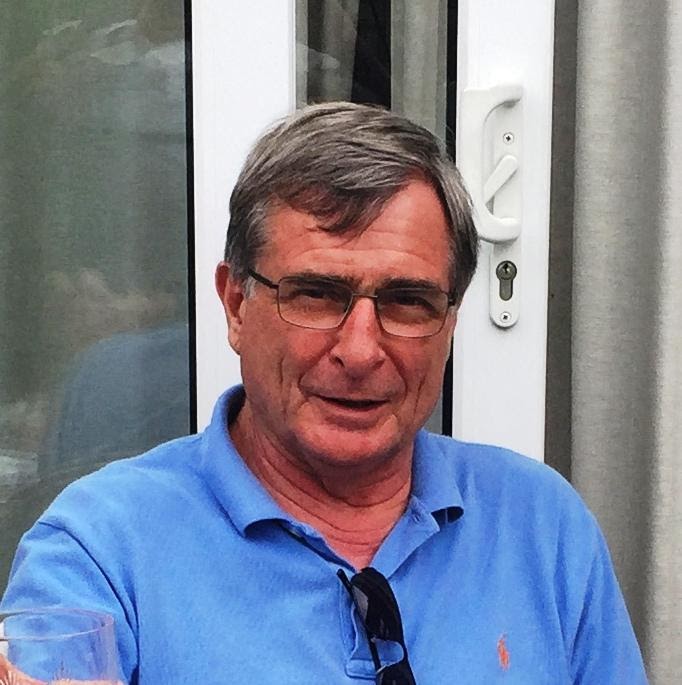 November, what can we say? Covid19 has stolen the light again this month. Let's hope we can have some semblance of Christmases past in the coming weeks. And isn't the government floundering in unknown pandemic territory? Let's hope they can keep on top of it as they say they are! We are lucky in Europe to have mostly caring governments.
And, as a repeat from previous messages, D1145 continues to provide services online, live forums on Zoom and 'TogetherTalks' on the Rotary Youtube channel. The district WhatsApp group has continued to be very active with loads of good ideas and projects to ease the lockdown restrictions. There are online pubstyle quizzes where clubs can raise some funds to help out. You can still join a districtZoom session at 7.30 pm every Thursday, often featuring a speaker. Details are usually sent out by district email.
Meanwhile, our project in sunny Tanzania is going well. The foundations for both toilet blocks are on the way (see pictures on page 4). The project is being managed by Stella's son Chris who is on a gap year from his university studies and our Moshi rotary colleague, Eli Maringo, a retired construction engineer. The picture also includes the headteacher, Mr, Msella. Our donation is bearing fruit!
As we move into Christmas we might also think of those who are less fortunate than we are. Many still suffer the loss of income and it looks as if it might still get worse. We should do as much as we can to help this year, even though we may also be struggling!
As I write this I note that one of the vaccines has been approved here in the UK. Let's hope this is the light at the end of the tunnel. Three reasons to be cheerful then, an easing of the Covid19 'brake pedal' for Christmas, a forthcoming vaccine at least for essential, front-line carers and our continuing fellowship online.
Notes for 2021:
Membership: Possibilities for satellite club/circle of friends/community corps/reaching out to community
Club-sponsored Young Chef for Merton College + RIBI Young Chef as last year
Creative writing/photography competition for selected schools in our catchment
Continued support - KidsOut
Entertainment: Possible boat trip - Tony to follow up o Cuddington (or alternative)
Looking at all options for collaboration with other clubs/organisations
Ref. Christmas Collections - static collections?
Possibilities of collaborative Community Shop
Continuing support for international projects
All the best until 2021!
John
Message from the President, November 2020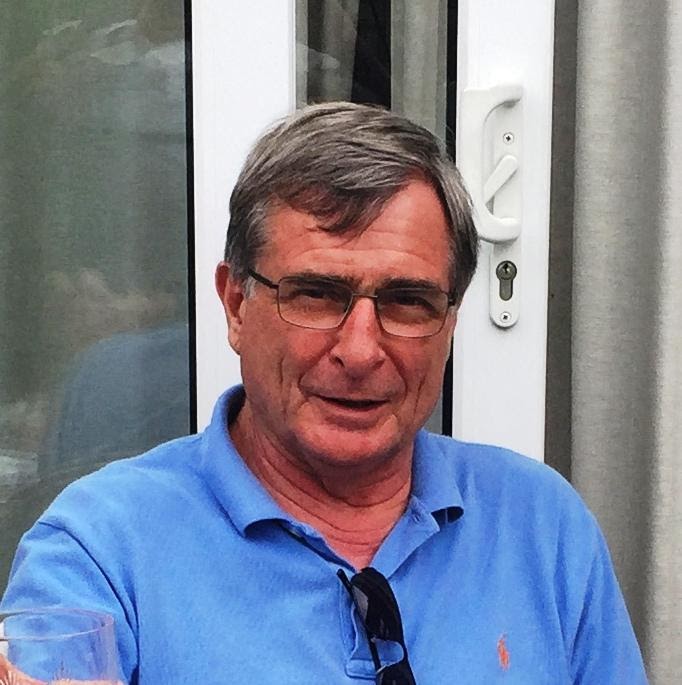 Your president feels very strange lately. I'm sitting here in Tanzania, 200 miles south of the equator and the coronavirus seems to have gone north. Here it's business as usual with a report from my good wife that the white man is back on safari - without masks! Meanwhile things seem to get particularly stringent back in the UK, not without protests, of course. I suggest you all move south. We have plenty of room here and the living is cheap!
A recent report by the WHO after a study of several African countries suggest that the virus has not been as destructive here, apart from the exceptions of Egypt and South Africa. South Africa might be explained because the virus came early there and direct from China during their Winter months. Egypt remains unexplained, however. The reasons (speculative at this stage) are that the demographic here is much younger than up north, e.g. 25% of the UK population is over 60, here it's 2.5%. There is also a theory that there is a herd immunity here as a result of people living cheek by jowl and exposed all the while to many infections and diseases as yet undiscovered. Whatever the reason, it feels strange to be here while in the developed world lockdown looms again.
Joss continues his volunteering on behalf of DLAG even though his car protests! Well done Joss. Phil continues with his diving, now qualifying to go down to 30 metres. Congratulations Phil. I'm looking forward to our various speakers, joining us on Zoom. Thank you John T. and Barry. I will also try to do a Zoom with the Moshi club here but they are hard to tie down at the moment. They meet altogether only once a month on Zoom. More news soon.
As we are approaching the coming winter months we really must look seriously at how we conduct ourselves with reference to collections. This looks to be a challenge this year. Your president with the help of treasurer Jim will look into contactless donations as well as a possible crowdfunding page as we trip around the community with our float. We shall overcome!
So, a strange but very interesting month of September. 'Karibuni sana' from Tanzania. Meantime, stay alert and keep safe,


John

Message from the President, October 2020
As we are finally coming out of lockdown we still need to 'be alert' and careful when we are out and about. It's been good to know that several of us have been out helping others, visiting at a distance and making sure that everyone is ok. I'm happy that we can keep our fellowship going in this way as well as on our coffee morning and on Thursday meetings at 6pm.District continues to provide services online, live forums on Zoom and 'TogetherTalks' on the Rotary Youtube channel. Register now to submit your questions to our line-up of guests, and get event reminders so you don't miss a thing. The district Whatsapp group has also been very active with loads of good ideas and projects to ease the lockdown restrictions. There are many online pub-style quizzes where clubs can raise some funds to help out. You can still join a district-wide Zoom session at 7.30pm every Thursday, sometimes featuring a speaker. Details are usually sent out by district email. Joss has been contacting neighbourly.com. Until Faith-in-Action resumes services Joss will be picking up food on Tuesdays and delivering to the Old Rutlishians' Association. We have been informed that they continue to provide food banks to the community.
Message from the President, September 2020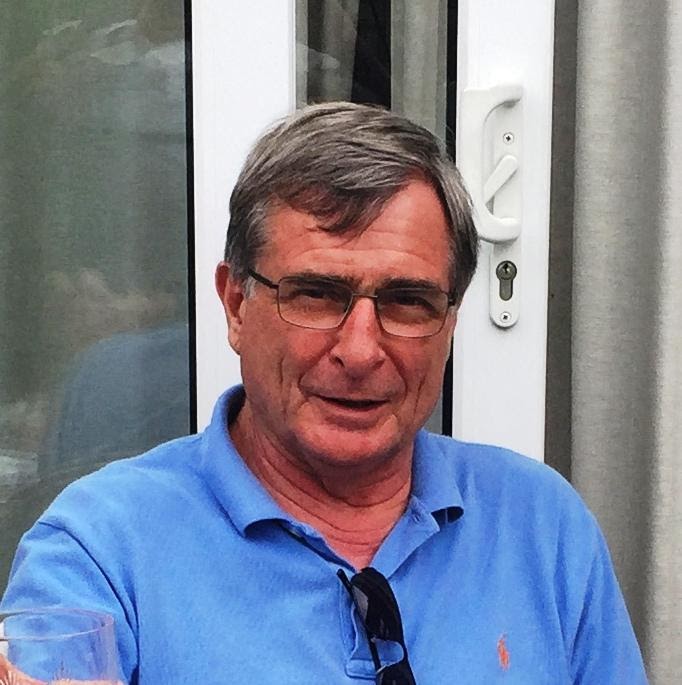 Flight Details
After an eventful flight I have arrived safely in Tanzania. My first thoughts when booking the flight were to arrange a one way ticket which I thought would be safer due to Covid19 unknowns. I had an idea to purchase a return sometime in mid October. My ticket came through and I registered online, even getting my boarding pass online. But then, on arrival I was told that a new restriction from Tanzania disallowed travellers without a return ticket! It seems I was not the only one! A young family with two teenage children, going on a long safari, suffered the same fate.
While in the airport and in the air we needed our face masks and while flying, also a face shield. This for 12 hours? It was actually not that hard to do and I felt quite safe. Now, after 14 days of self-isolation (except for a couple of empty coffee shops), I feel ready to do business.
I have already visited the Rotary Club of Moshi Projects committee, in person and by invitation as well as joining in one of their Zoom meetings. They are quite amenable to helping with the WASH project, if only to act as a conduit for rotary funds. More of this later after I have a meeting with the club president.
In Tanzania

It seems very strange here. Because government policy was not to publish stats as we do on a daily basis, and because the government imposed a media lockdown on Covid19 reporting, it's as if there is no pandemic here. There are regular government acknowledgements of the problem with adverts about keeping safe, but no-one knows the extent or otherwise of the pandemic. Kenya is a little more forthcoming but not fully transparent (yet) and the Ugandan president has called for a day of prayer against the virus. This is Africa.
Zooming

I continue to be thankful that we have maintained a Zoom presence and feel that we have continued with our fellowship despite the virus. I enjoyed our collaborative Zoom with RC Callington and may even suggest a link in future with RC Moshi. They are, like us, a jolly bunch and continue their fellowship under the same circumstance as we do. I do note, however, from the D1145 Whatsapp group that fellows are becoming 'Zoomed out' with the ease of creating so many opportunities for meeting through this forum. Well, we don't know how long it will last, do we, so we keep on Zooming!
Please keep well and stay safe,

John
Message from the President, August 2020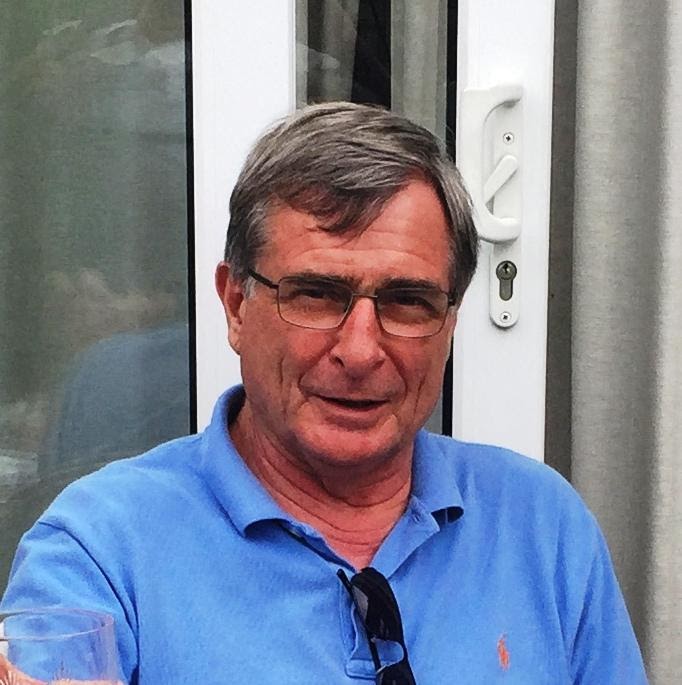 As the world has moved to homeworking (and not before time - we have to thank the virus for that), we have also successfully moved to online meetings. I understand from the district that 4 clubs have just given up. Giving up is not in my vocabulary! In fact, we have successfully doubled our meetings without even moving out of our homes (although that is also possible!)

Tanzania

As I prepare (with some trepidation) for my next journey to Tanzania I believe that Zoom can still maintain our fellowship. Our connections remained intact district-wide, RIBI-wide and internationally. We can soon again raid our colleagues in Cornwall while not moving from our front rooms (or kitchens and gardens)! Speaking of which, Council has met successfully on several occasions in a garden. I encourage that to continue when I'm away. I will, of course, link in with Zoom.
Meanwhile, since I started volunteering for 'the Dons' Local Action Group, I see a possible door opening for our club. I include here a quote from the person whose idea it was in the first place, Xavier Wiggins: "A little food for thought. In Mitcham & Morden 18,906 people are furloughed and 6,849 are on the income support scheme. That's out of a population of c72k. Not to mention redundancy numbers.

All the stats show that those on low incomes, particularly families, will be hit hardest. We are 4months into a long journey. Keep being brilliant. And from today's (July 30th) Sky news, the number of people using foodbanks since lockdown started has doubled.
I will be making it clear to 'the dons' that we have been assisting with food distribution throughJoss' hard work and through the Faith-in-Action.
Thanks also to Margaret Sinclair for her liaison work.
Joss' collections have recently been added to the food collected at the Don's depot. We need to do more as it looks like the virus will be affecting our lives for quite some time yet. Last year's RI theme was 'Peopleof Action'. This year it's 'Rotary Opens Opportunities'. We might seize this opportunity for our benefit.
Keep well and stay safe,

John
Message from the President, July 2020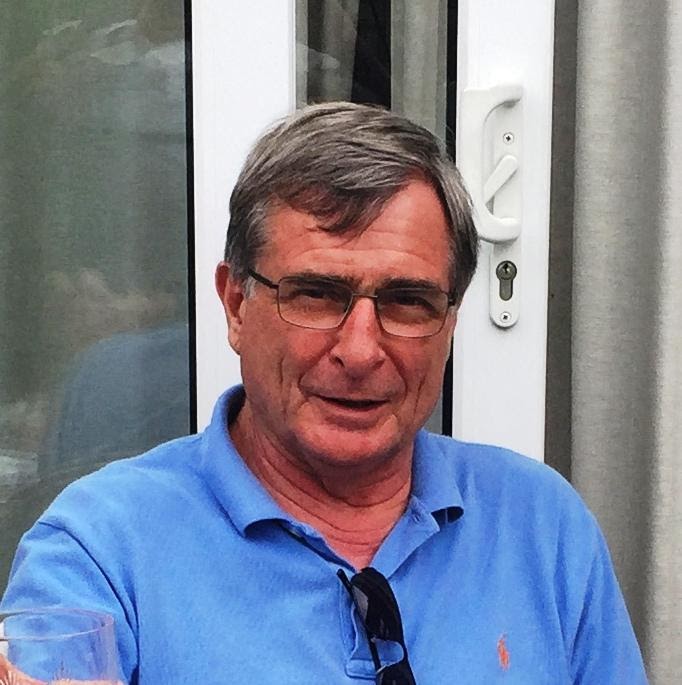 How much has changed this year! As I said in my president's message in the June Memo, repeated by Lord Hennessey, we now have a new B.C. and A.C -Before Coronavirus and After Coronavirus! And I wish I had bought some shares in Zoom. As the world has moved to home-working (and not before time - we have to thank the virus for that), we have mostly, collectively also moved to online meetings. I understand from the grapevine that a number of clubs have just given up. We shall have to wait for the data to come out. I believe Zoom is a great forum as our fellowship has remained intact and we have been able to reach out district-wide, RIBI-wide and internationally, as with Philip and his motorcycling fraternity. We have raided a club in Cornwall while not moving from our front rooms! We have invited rtn. Uma Karki to address us from Kathmandu! And so on. There may be an argument for us to continue with Zoom at least into the near future until we see the last of this cursed pandemic. Let's hope so.
Thank you to ALL members for your support, and for your continuing support as I carry on into next year. Meanwhile, on Thursday 2nd July (weather permitting) I would like to formally hand over my chain of office to Stanley, our intrepid VP and ask him to formally hand it back! With it I pledge my continuing service to the club with a reminder that we are People of Action! As Paul Harris said, we have to be revolutionary from time to time. And now is the time to be revolutionary.
It was good to see a few of the fellows back for our very limited club council on June 1st. I'm still struggling with Zoom however, even though I consider myself a techie. By the time we've figured it all out we will probably be allowed a physical meeting! We remain hopeful that there will be an 'In/Out' party for which Jim O'Neill has kindly offered his garden. Keep your fingers crossed! So, a strange but very interesting month of May. Not only in lockdown but also the driest month on record!
Meantime, stay alert and keep well and safe.
John