Rhona Morrison, President 2022-23
Welcome to the Rotary Club of Kilsyth
We meet weekly on a Thursday evening, enjoying a meal and fellowship. Meetings can include interesting speakers, entertainment or business. We work with the local community, assisting youth, elderly and other community groups. We raise and distribute funds to charities and projects both at home and abroad.
Rotary is the world's leading service club organisation working on a local, regional and international level. Kilsyth rotarians dedicate themselves to the Rotary motto and philosophy "service above self"
Forthcoming Events
Murder Mystery - Saturday September 10, Kilsyth Golf Club
Strathcarron10k (marshalling) - Sunday October 2,2022
Race Night - Saturday November 12, Kilsyth Golf Club
Christmas Fayre (with Santa's Grotto) - Saturday December 10., 2022
We meet weekly at the Coachman Hotel on Thursday evenings with some members joining later via zoom. Throughout the pandemic, we met weekly via zoom and managed to support a limited number of projects, fundraising and social events. We're still active.
District Golf Tournament Winner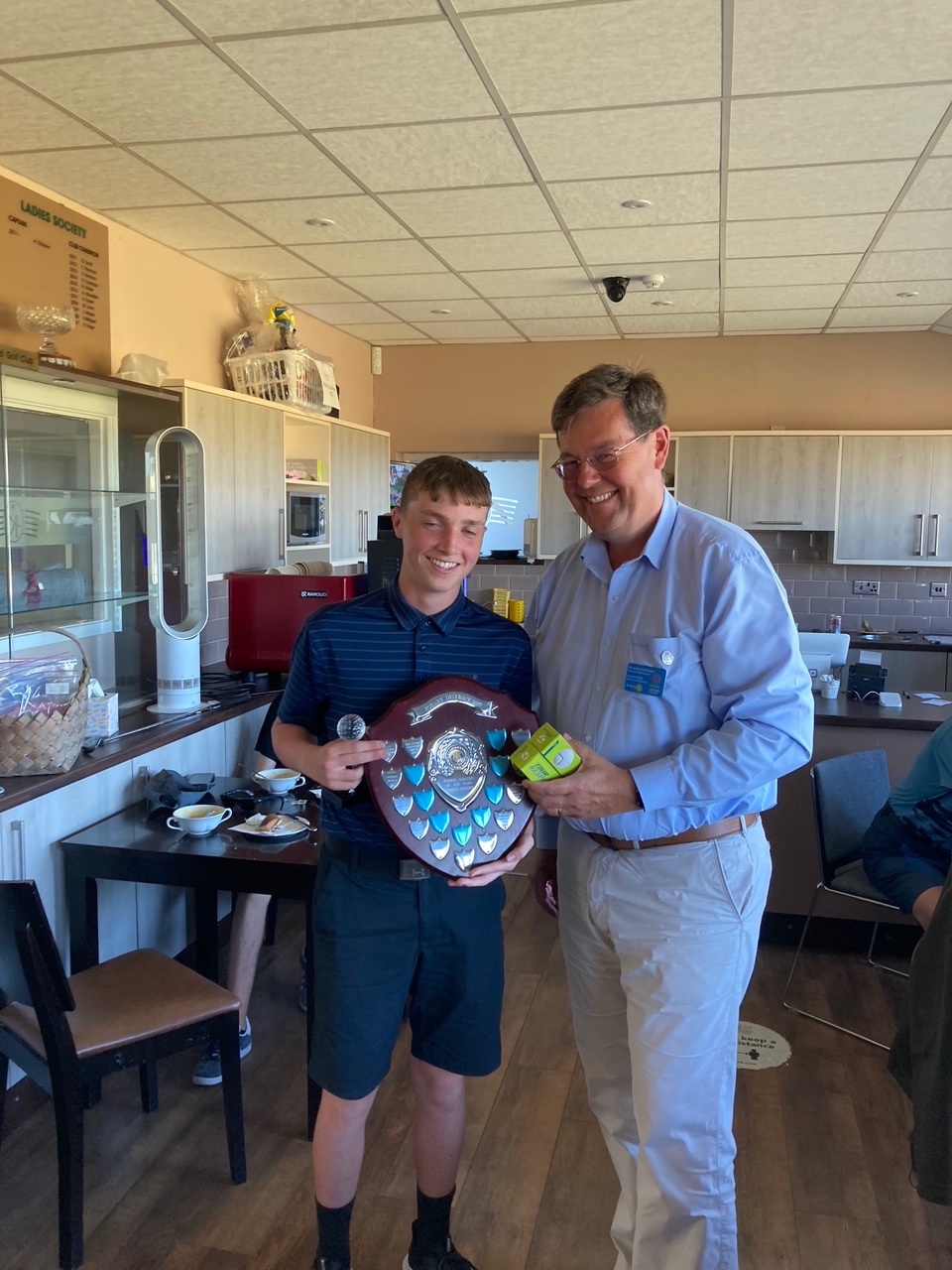 District Golf winner is Lewis Napier from Kilsyth who is presented with his trophy by DG Duncan Collinson.
Senior Citizens' Concert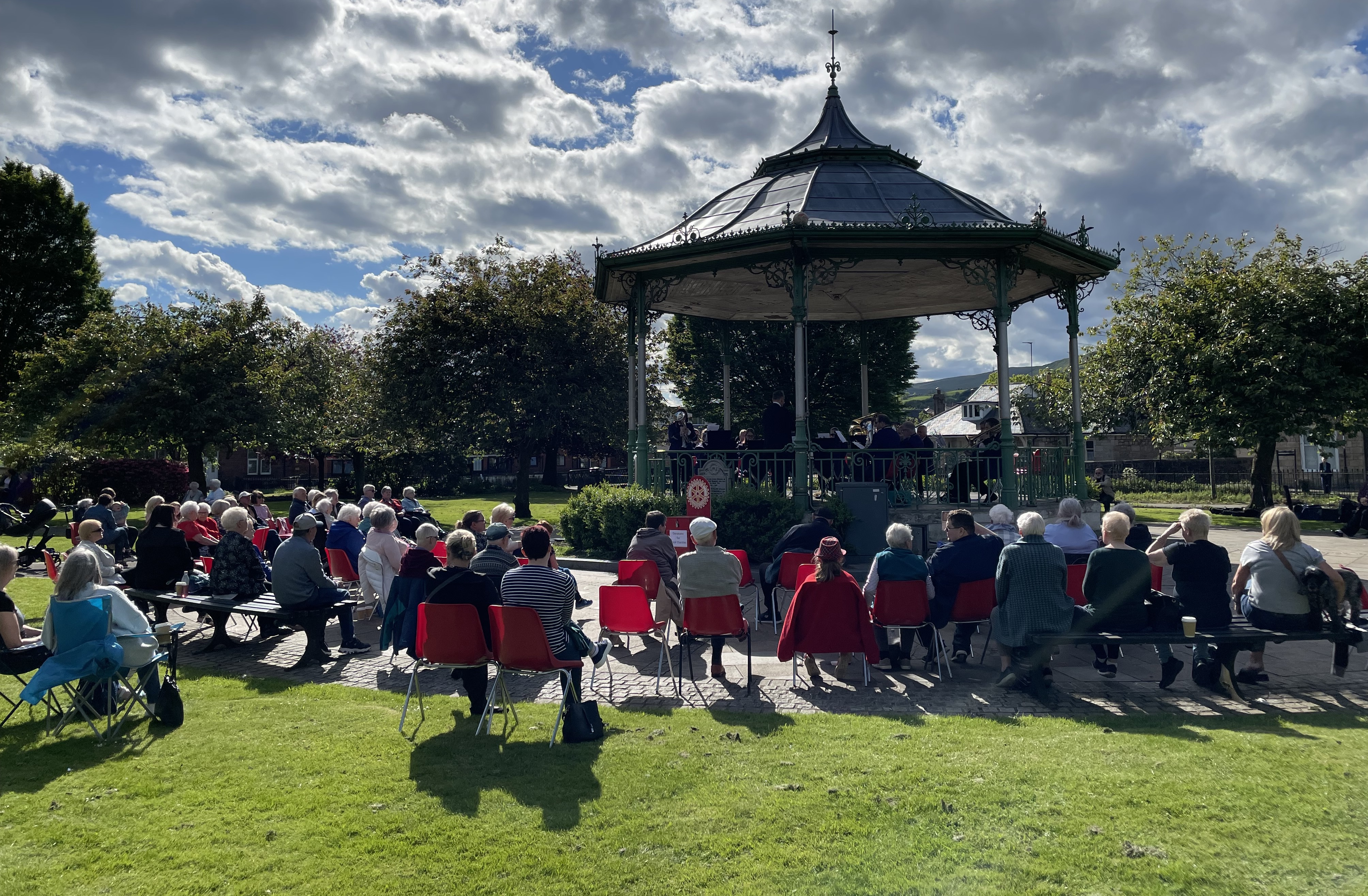 For the first time in 3 years, we held a concert for Senior Citizens at Burngreen. Wonderful weather and a great afternoon of music. Thanks to all who contributed.
Environment Group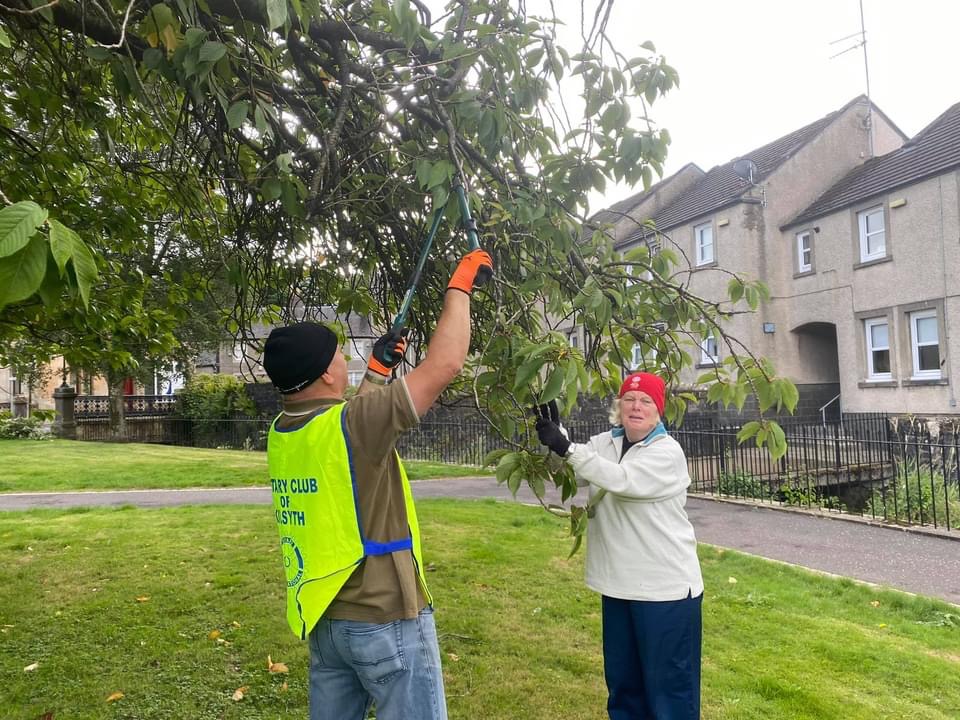 We're still actively involved with Kilsyth Environmental Group. Latest project is tidying up area near war memorial in Burngreen.