Welcome to the Website of The Rotary Club of Lanark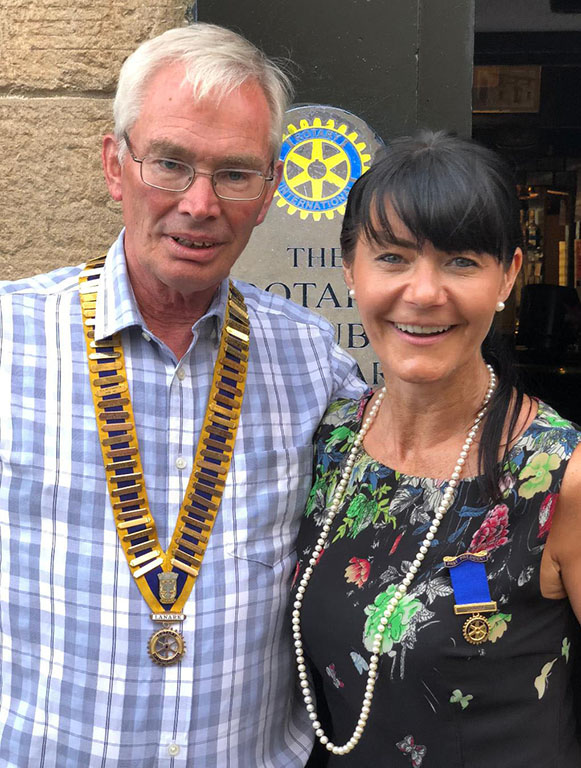 Handover From Past President Maggie,
to Neil, President (2018-2019)
Thank you for visiting the website of the Rotary Club of Lanark.
I hope that your online visit will be a useful introduction to Rotary, and to the aspirations which I and the Club members share towards promoting good causes within Lanark and in the surrounding area.
The Club contributes to and supports initiatives within Rotary District 1020 (from Eyemouth to Newton Stewart), and through Rotary International contributes towards World Health and equality issues, including the worldwide programme for the eradication of polio.
Visiting Rotarians, partners and guests are welcome to join us at any of our meetings which are held in the Crown, Hope Street, Lanark at 6.00 pm every Wednesday.
If you are local to the Lanark area and have an interest to find out more, and a willingness to contribute to the work and fellowship which we enjoy, please do not hesitate to contact us through the 'Contact Us' tab above, and we will get in touch with you to explore ways in which we can work together towards a better future.
The Royal Burgh of Lanark (a status granted in 1140) is the historic county town of Lanarkshire with a streetscape dating back to the 17th Century and with historic links to William Wallace and to Robert Owen. Lanark remains one of the main market towns in the South of Scotland with a major livestock market serving a wide hinterland.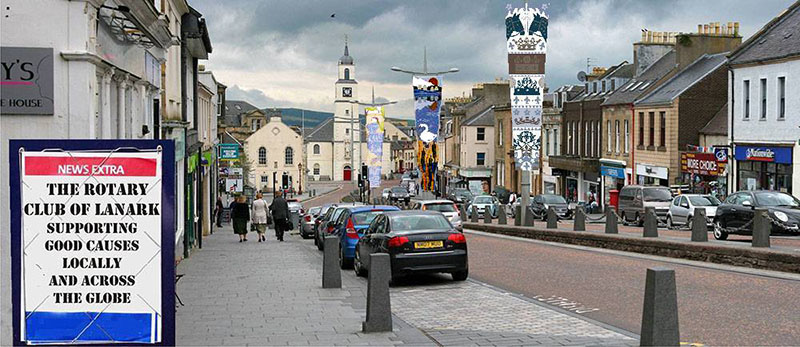 VISIT LANARK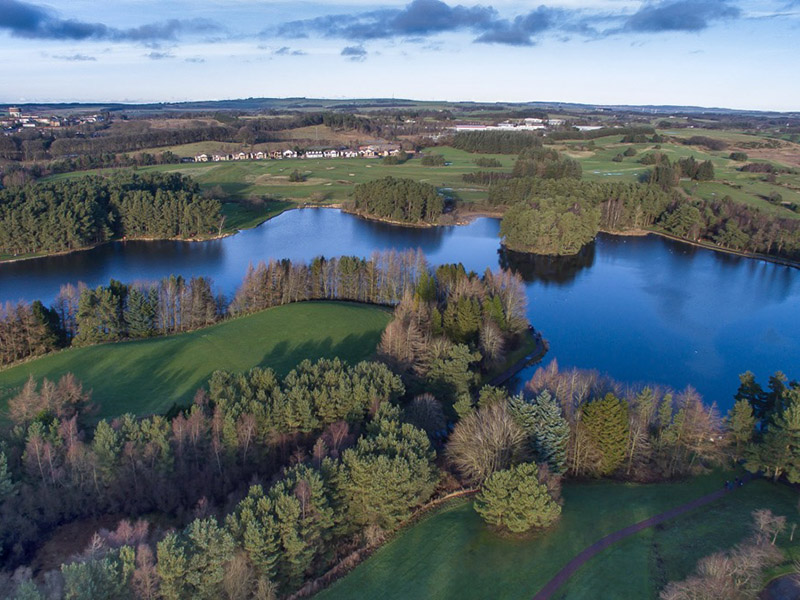 Lanark Loch: Managed by South Lanarkshire Leisure, Lanark Loch is the perfect venue for a leisurely day out. You can walk or jog round the Loch or Racecourse, or cycle round the dedicated cycle track. Course fishing for carp and pike is available by permit from South Lanarkshire Leisure, or Lanark Lifestyles. Enjoy.