Welcome to the Website of The Rotary Club of Lanark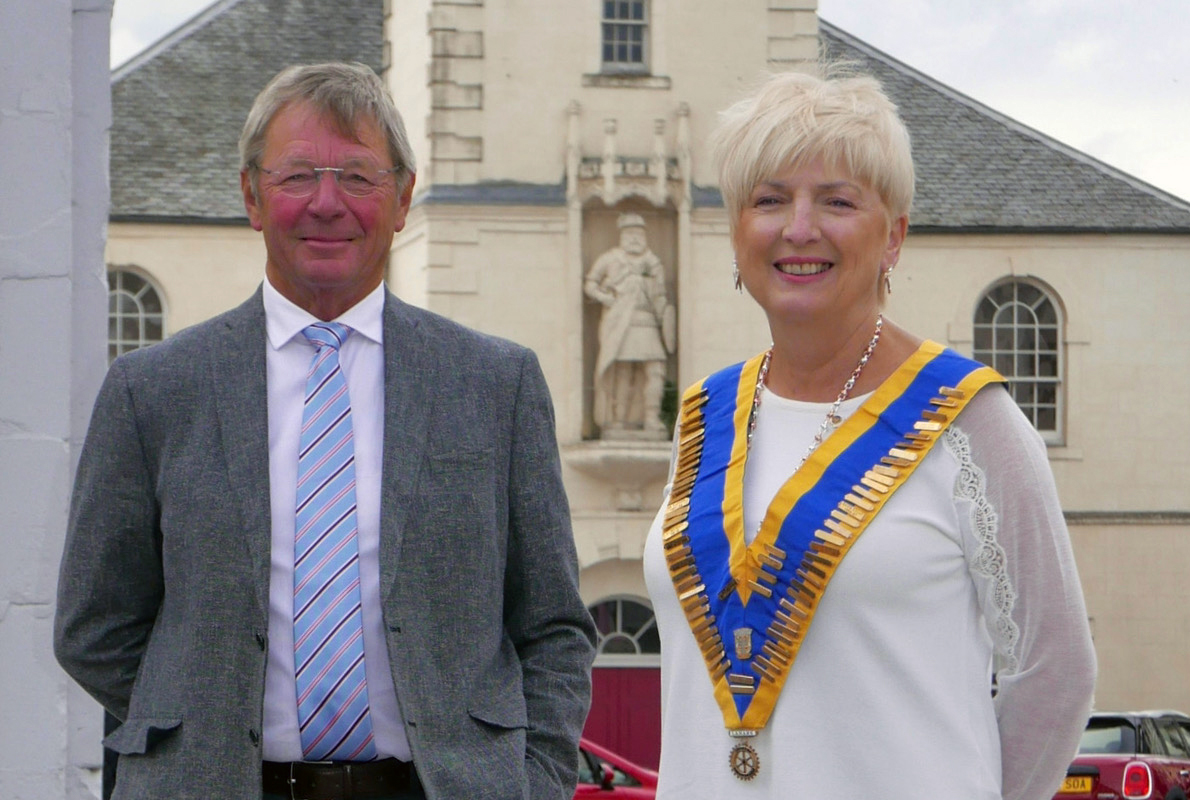 Handover to Jill, President (2021-2022)
Thank you for visiting the website of the Rotary Club of Lanark.
I hope that your online visit will be a useful introduction to Rotary, and to the aspirations which I and the Club members share towards promoting good causes within Lanark and in the surrounding area.
The Club contributes to and supports initiatives within Rotary District 1020 (from Eyemouth to Newton Stewart), and through Rotary International contributes towards World Health and equality issues, including the worldwide programme for the eradication of polio.
Visiting Rotarians, partners and guests are welcome to join us at any of our meetings which are held in the Crown, Hope Street, Lanark at 6.00 pm every Wednesday.
If you have an interest to find out more, and a willingness to contribute to the work and fellowship which we enjoy, please reach us through the 'Contact' tab above, and we will get in touch to explore ways in which we can work together for the benefit of the community.
MAKE A DIFFERENCE: Join Lanark's People of Action: See What We DoWatch_Our_Video.mp4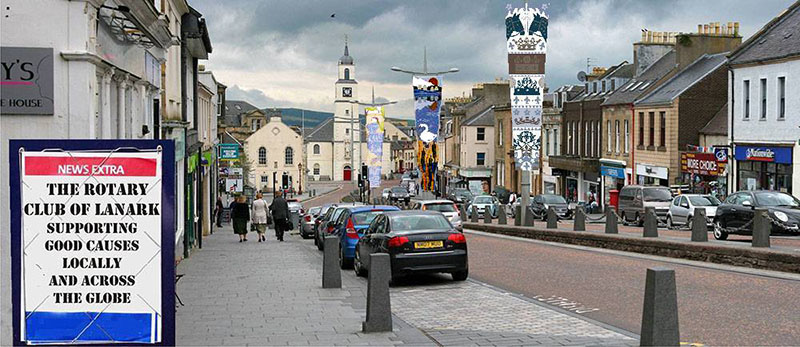 Working for the Community
The Club has promoted and contributed to numerous projects in the town including the High Street Banners, Hanging Baskets during the summertime and Illuminations including St Nicholas Church and shopfront Christmas Trees during the Festive Season.