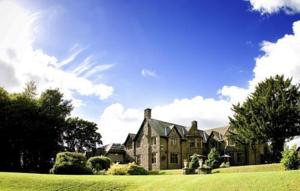 The Rotary Club of Blackwood meets at The Maes Manor Hotel on the northern outskirts of the town. The town is located in the heart of Caerphilly CBC in the Sirhowy valley. Blackwood is an important local shopping centre.
The club, formed in 1946, is a mixed gender club and is actively involved in community projects and fundraising and values above all the strong fellowship in the club.
Rotary is a multi racial non political organisation that respects all religious persuations and believes in the 'Ideal of Service above Self'.
The club currently has 22 members, less than at most times in its history, and we are looking to build up to our past numbers.
We welcome and invite any people who are interested in joining Rotary and represent high standards in their chosen profession to contact us.