The Musical Evening (29th October)
The musical evening was a great success and we had a wonderful evening with some fantastic entertainment (and a lovely ploughman's supper)
Thanks to everyone who came and especially those of you who stayed behind and helped clear the hall.
We will be able to make a substantial contribution to the Mayors Fund and other worthwhile causes because of your support.
​​​​​​​RYLA - Rotary Youth Leadership Award
Usk Rotary Club has sponsored a young person to attend Storey Arms Outdoor Education Centre on a 6 day Youth Leadership Course. Our picture shows Millie with her mother and Usk Rotary Club's Almoner, Geoffrey Williams standing in front of the Centre at Storey Arms. The picture was taken at the start of the course. Six days later, Millie had made new friends and experienced a wide variety of activities, which she thoroughly enjoyed.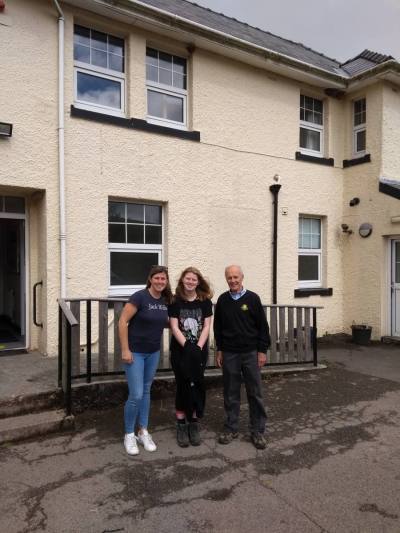 The Ukraine Crisis Appeal
We are very pleased to announce that we have been able to provide help with the transport of donations for the benefit of the Ukrainian refugees. One of our members has been driving between Usk and the collection point with full loads of useful items, kindly donated by the people of Usk.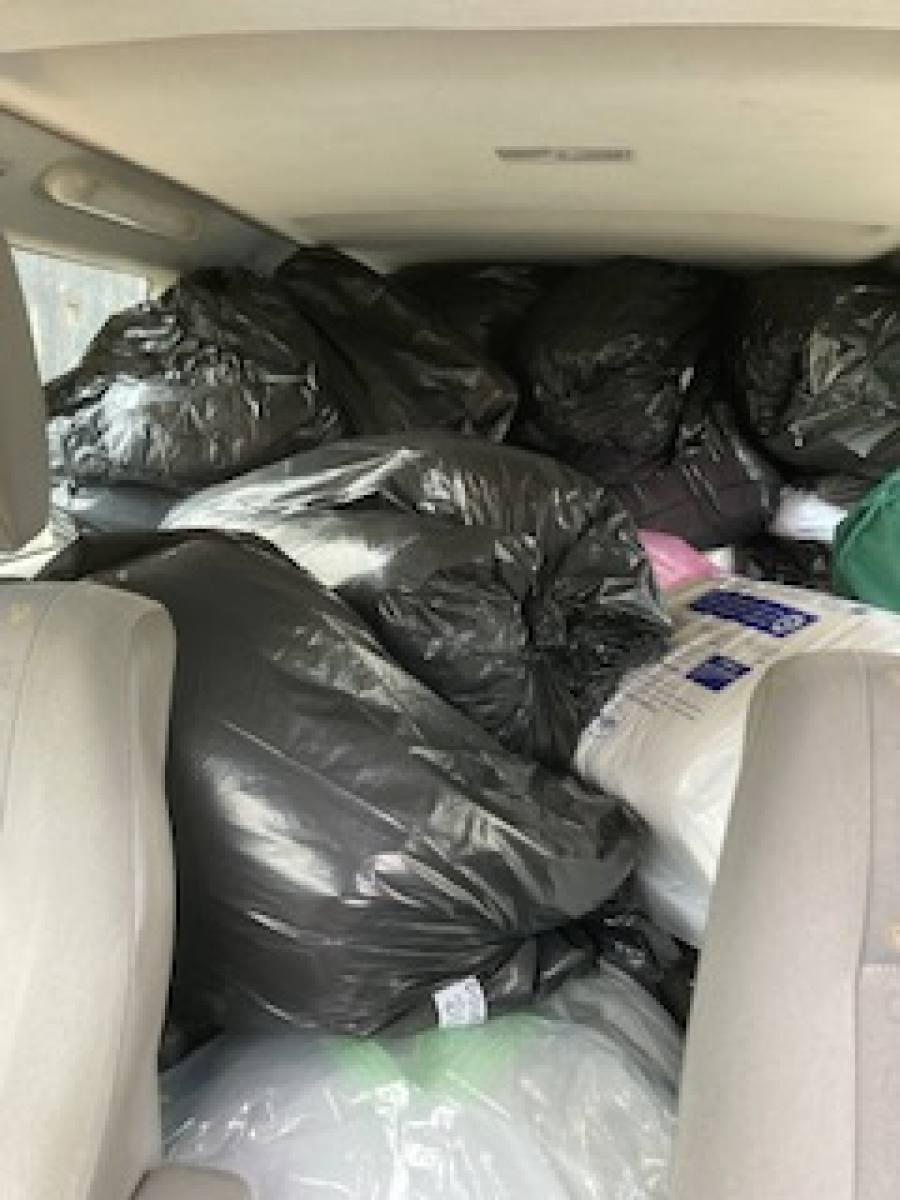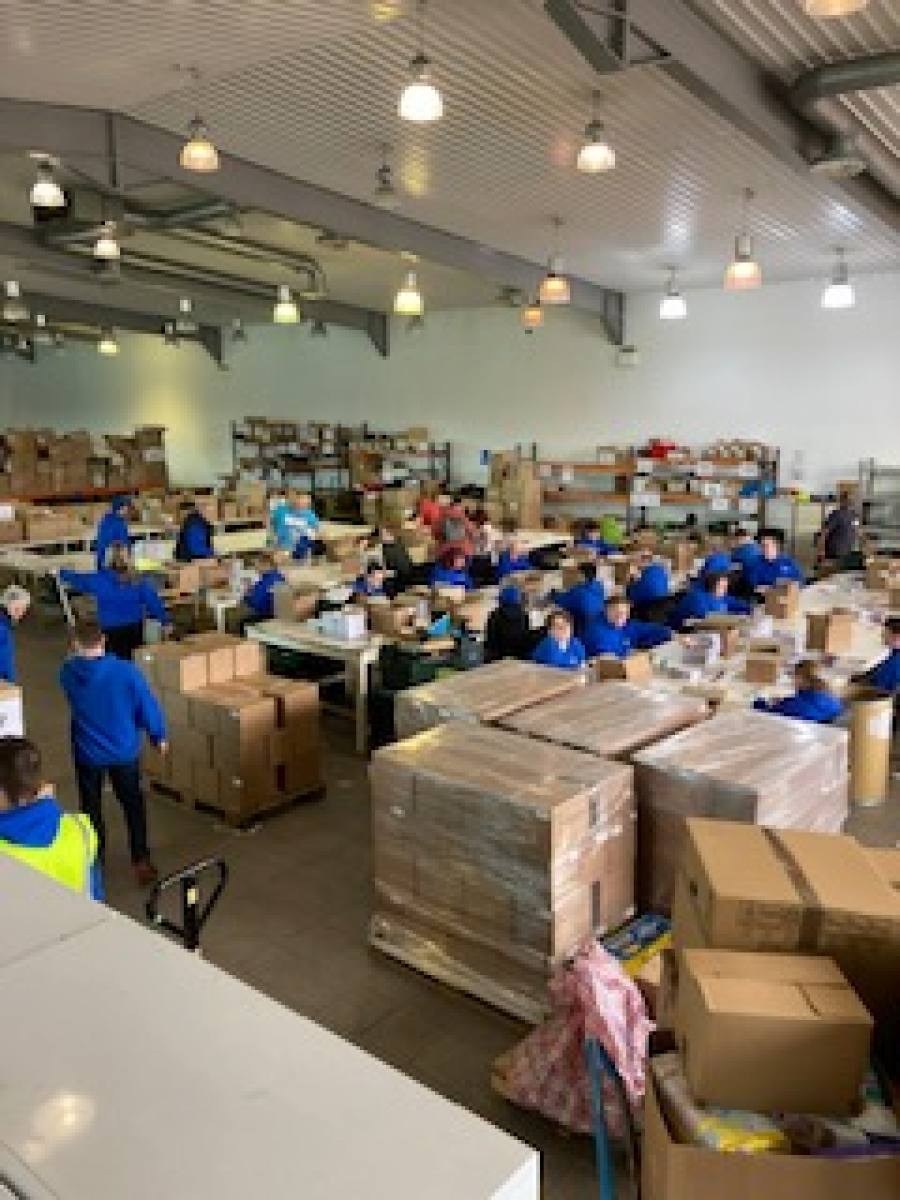 The pictures show a car full of donations from Usk (One of many trips) and the collection centre in Newport sorting the donations ready for their long journey.
Members of The Rotary Club of Usk have made contributions to the Ukraine Crisis Appeal, opting for Gift Aid in order to increase the value of their contributions. Your contributions will really make a difference. You may make a contribution via the Rotary Foundation web site at
Rotary Foundation Ukraine Crisis Appeal
click on the light blue text above.
Members have also contributed goods which will be on their way to help those in need very soon.
Usk Rotary Club Raising Money for Charities and Good Causes
The members of Usk Rotary Club are proud to have helped a large number of charities and good causes, Here is a list of some of the recipients of our donations.
Ty Hafan Children's Hospice

St David's Hospice

Message In A Bottle

Gwent Cardiac Rehabilitation

Usk Panto Players

Usk Show

Usk In Bloom

Usk Mayor's Appeal

Usk Venture Scouts

Llandenny Church

Rotary Welsh Disabled Sports

Shelterbox

Albella Boys Home

Crocuses For Polio

Purple For Polio

Mary's Meals

Ryla

Friends Of Chernobyl's Children

Ribi Foundation