Rotary Club of Livingston
Scottish Charity no. SC048963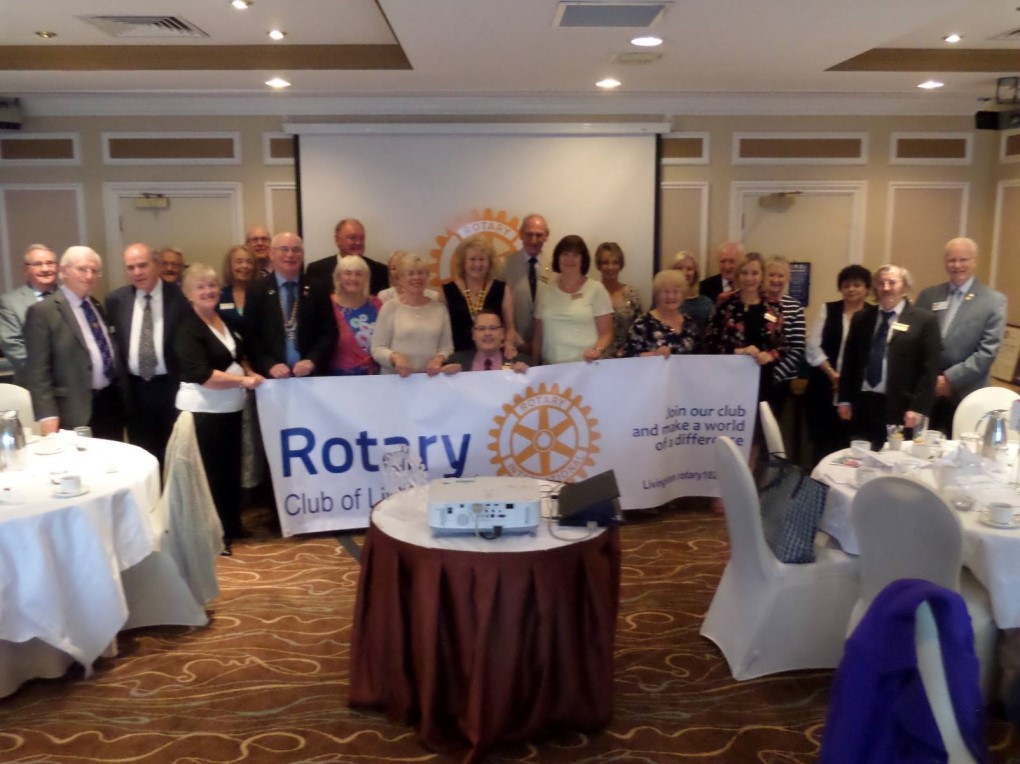 A warm welcome to our Club website.
Rotary Club of Livingston was formed in 1974 and we celebrated our 45th anniversary on 4th October 2019.
Our members support many local, national and international charitable causes. We have a particular commitment to supporting and promoting youth activities, working with the primary and secondary schools of our area. Our aim is to promote and foster the development of young people in our area through Rotary-organised competitions such as Rotary Primary Quiz, Young Technologist of the Year, Young Chef of the Year and the Rotary Youth Leadership Awards Scheme (RYLA).
The Club is also very pleased to support local charities in the Livingston area.
In common with Rotary clubs worldwide, our international focus is to support Rotary International's initiative to eradicate polio. There are only four polio-endemic countries and through Rotary's global initiative Thanks for Life in support of the End Polio Now campaign this disease can finally be eradicated. Details of Rotary International's campaign is outlined at https://www.rotarygbi.org/our-causes/end-polio-now/
Details about our weekly meetings are outlined below.
If you are a Rotarian visiting the area, you will always be made very welcome at our meetings.
Thinking of joining Rotary? We are always looking for new members and we would be delighted to welcome you to one of our weekly meetings to find out more about Rotary and our Club in particular.
We now meet online on Zoom on Wednesday evenings at 8.00pm.
If you wouldlike to join us at one of our Zoom meetings, please contact our Secretary.
You can contact the Club using the Contact Us Form above or contact the Secretary directly at secretary@livingston.rotary1320.org
Our website can be accessed directly from this link - https://www.rotary-ribi.org/clubs/homepage.php?ClubID=97