Ayr Community Church Gospel Choir
Sat 23rd September 2017 at 7.30 pm - 9.30 pm
Come and hear the Gospel Choir of Ayr Community Church sing a rendition of favourite songs. They will be accompanied by The Salvation Army Junior Brass band and soloists. A musical night, not to be missed.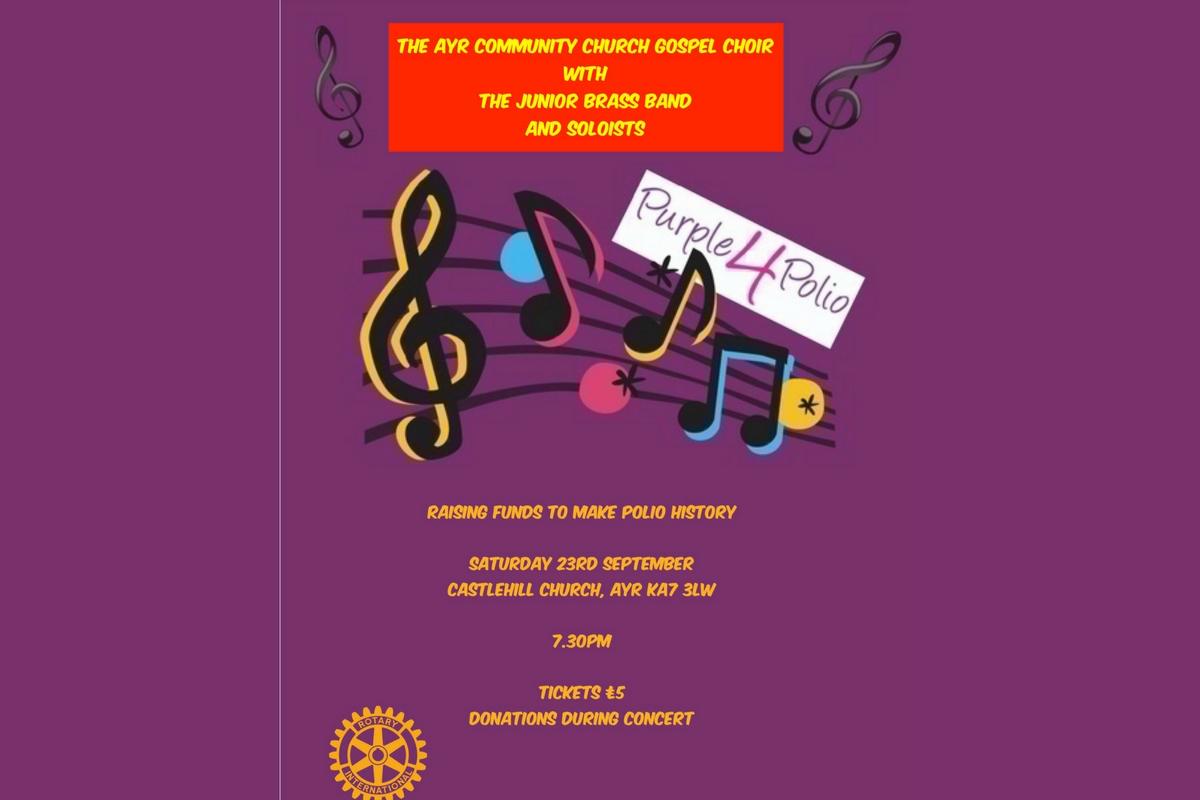 Order tickets online using this form. Any tickets ordered online after Saturday 16th September 2017 will be available to collect at the door. Alternatively you can contact our ticket sales team using the contact box below the form, and someone will contact you to arrange payment and delivery.
Thank you and we look forward to seeing you there.