Holy Fair Duck Stand
Sat 22nd June 2019 at 1.00 pm - 5.00 pm
Duck Filled Fun at the Holy Fair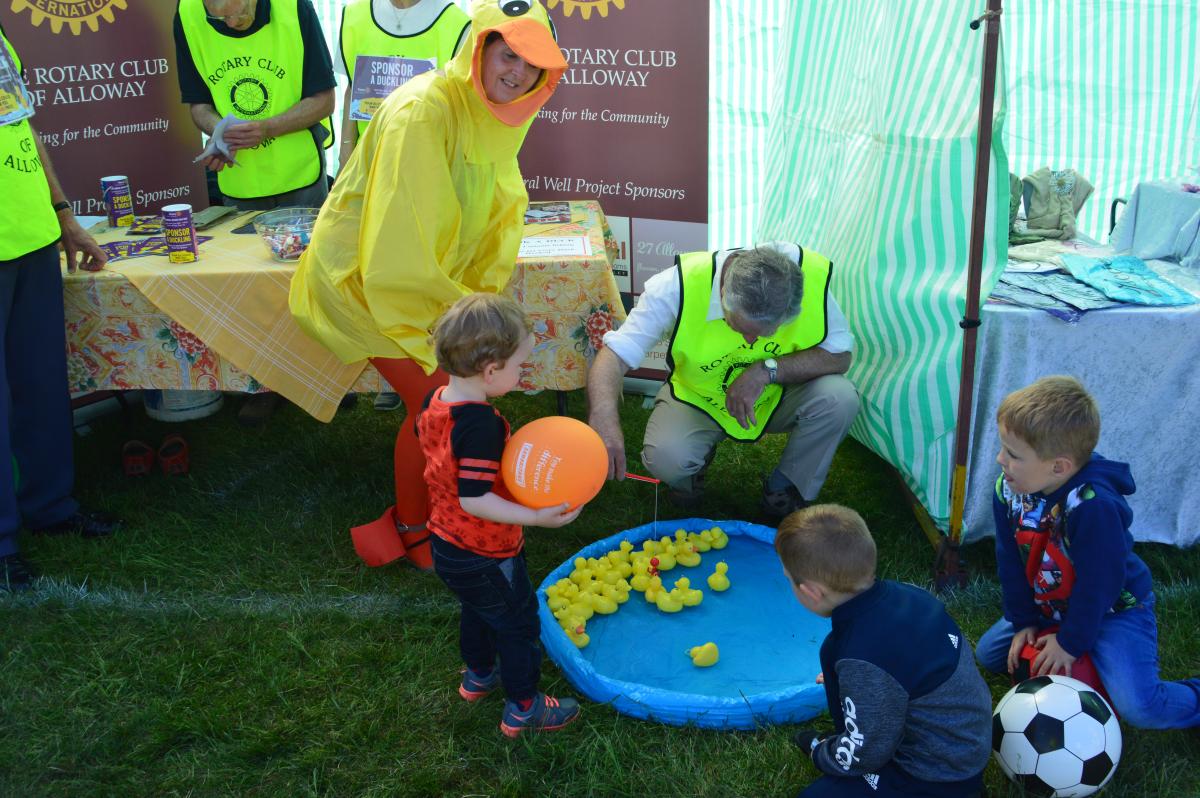 This year the beneficiaries of the Rotary Club of Alloway's Duck Race will be Southcraig School. The school in Belmont Avenue is in need of adapted bicycles, so that their less able bodied pupils can take part in outdoor activities along with their peers. With the help of a Rotary District Designated Grant, their efforts will be match-funded, which means that for every £1 the club raises, they will be able to donate £2, to the school, for this very worthwhile equipment.

At the Holy Fair, on the Low Green, on Saturday 22nd June, Alloway Rotary will have a variety of duck related activities, aimed at the young and the young-at-heart, including their popular hook-a-duck, a name a duck competition and a creative draw or colour a duck.
They will also show other service projects that they have been involved with in the past. The arms of the Rotary family reach far and wide.