Music & Sing-a-long
Thu 24th August 2017 at 2.00 pm - 4.00 pm
Thursday 24 August 2017. An event for those living with Dementia and their carers to have tea, cake and good old sing-a-long.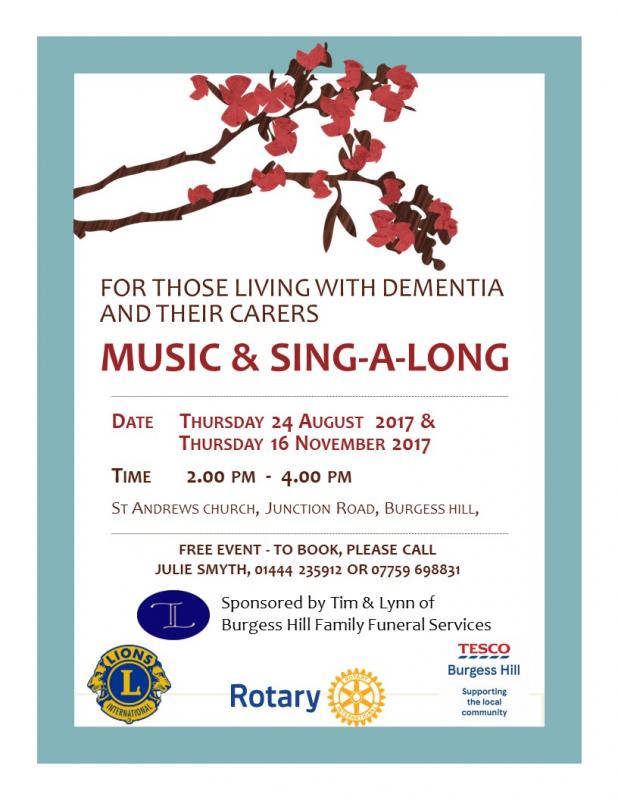 This is a joint project with Burgess Hill District Lions Club. The event is sponsored by Tim and Lyn Radmall of Burgess Hill Family Funeral Services and supported by Tesco Burgess Hill.
An opportunity for people living with dementia to have an afternoon of music and to sing-a-long if they want to. We are pleased to have Megan Roberts who will be entertaining us during the afternoon. There will be tea and cake as well, served by members of Rotary and Lions.
The event is free. If you need transport this can be arranged independently through the Bluebird Transport Dial-a-Ride service, telephone 01444 471919.