Kew Quiz & Supper Night
Fri 8th March 2019 at 7.00 pm - 10.00 pm
Scroll down the page to see a special thank you from Sue!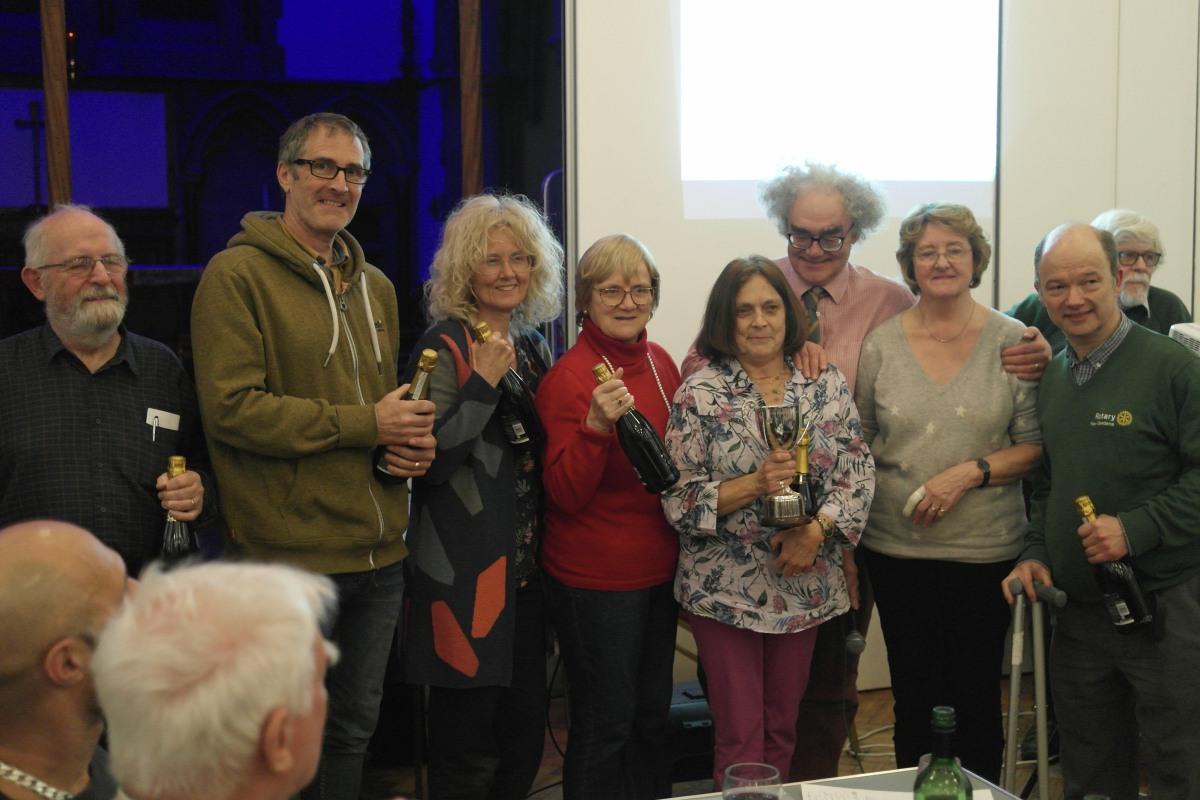 Dear Quiz Supporter,
Thank you and your team for attending our 20th Annual Quiz Supper at St. Luke's in the Avenue on March 8th. We do hope you all enjoyed yourselves, as much as we did. As you will have heard on the night, your 3 chosen charities were Integrated Neurological Services, Crossroads Care and Small Steps.The total amount raised this year, including donations, was £3,464.00 and each charity will be receiving a cheque for £866.00. We shall retain the balance to help to fund our work in the local community. Our grand total raised over the 20 years is now £49,650.00.

Next year's Quiz, our 21st, is provisionally booked for Friday 20th March 2020, (assuming that we are still standing! )This is the 3rd Friday in March, a change from our usual choice of date to avoid Friday 13th, in case any of you are superstitious!

Again thank you for supporting us and helping to raise this year's fantastic sum. We do hope you will be able to join us next year.

Yours sincerely,
Suzanne Sheffer Event Organiser.


The winners, "The Ealing Eggheads", were presented with the "Basil Pride Cup". This was the twentieth time we've held our Annual Quiz and Basil's son, Stephen, was our special guest for the evening.