Our speaker this evening was Lord Holmes of Richmond MBE.
Wed 12th December 2018 at 8.00 pm - 10.00 pm
Lord Holmes is a motivational speaker and we enjoyed hearing his talk.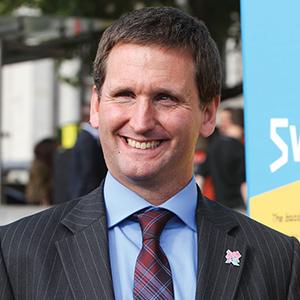 Christopher Holmes, Lord Holmes of Richmond MBE is a British former swimmer and life peer in the House of Lords. He won a total of nine gold, five silver, and one bronze medal at the Paralympic Games. Holmes represented Great Britain at four Paralympic Games between 1988 and 2000 and is the only British Paralympic swimmer to win six gold medals at a single Games. After retiring from swimming he worked as a journalist and solicitor. He was Director of Paralympic Integration for the London Olympics and it was announced that he would be elevated to the House of Lords in August 2013, as a Conservative Party Peer.