Unpacking Social Enterprise
Mon 2nd December 2019 at 10.00 am - 1.00 pm
Highlighting the value brought to a town and its communities through the development and promotion of Social Enterprise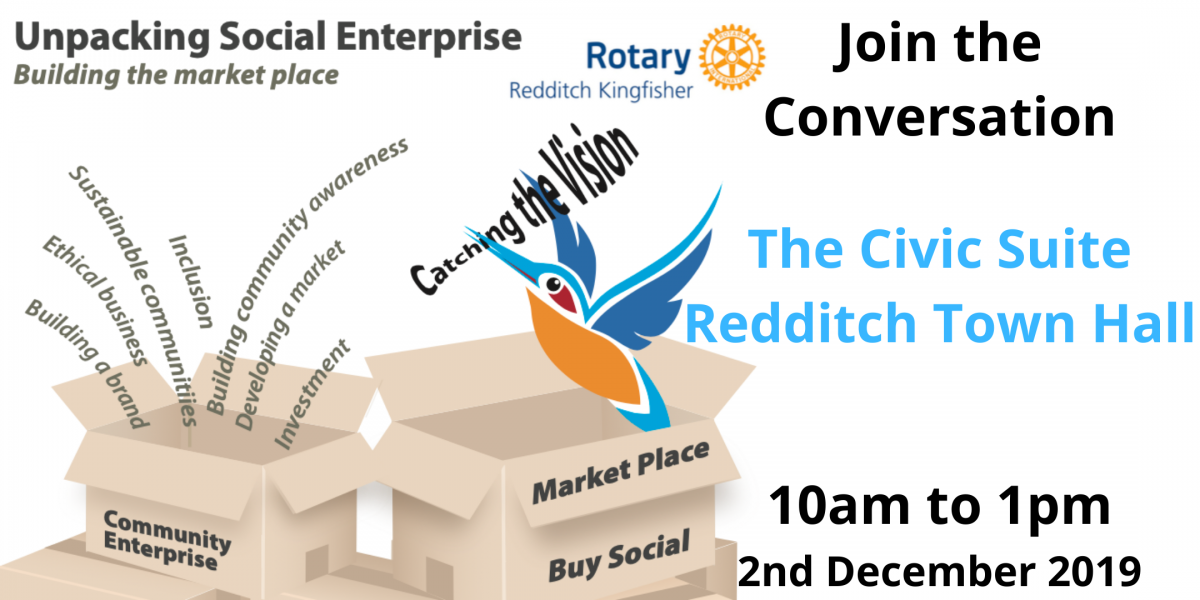 Since the introduction of the Social Value Act, it is a requirement for those who wish to be considered in the procurement process for local government, to show social, economic and environmental benefit.
With this event our aim is to explore the wider potential for social enterprise here in Redditch, emphasising how any organisation can benefit from adopting the ethos of social value supply for both products and services.
To offer a little insight into what Rotary is doing in this area you can access more information here.
Tickets are FREE and can be booked online via EventBrite - feel free to share!