Deer Centre Sales
Sat 24th November 2018 at 12.00 pm - 3.00 pm
Annual tattie sale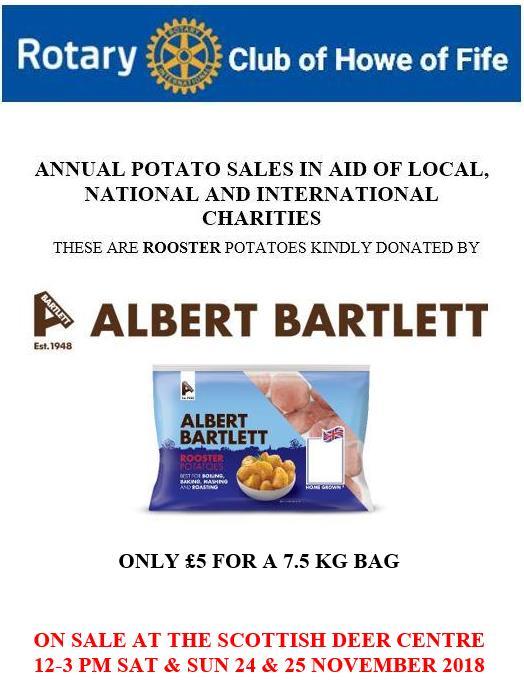 Club members please log in for more information.
The Howe of Fife is pleased to be able again this year to sell potatoes to the public in aid of charity. We are grateful to the Scottish Deer Centre for supporting this activity.
http://www.tsdc.co.uk/
Times:Midday to 3 pm Saturday & Sunday 24 & 25 November.
While stocks last!