District 1040 Conference
Fri 13th October 2017 at 22.55 - Sun 15th October 2017 - 19.00
District 1040 Conference - Scarborough Report by Rtn Jim Walker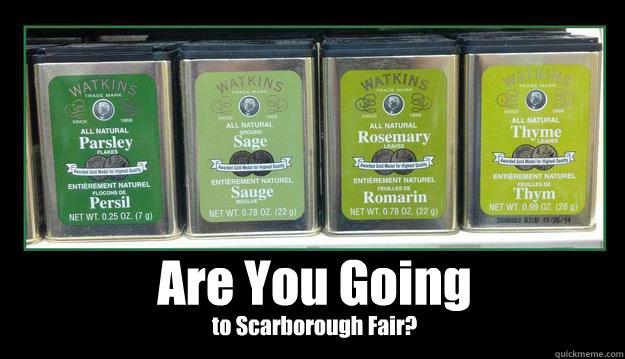 Scarborough Conference 2017 (resumé)
The Plenary sessions introduced a variety of speakers to the delegates – some more interesting than others. The 'dignity packs' presenter (and founder) Molly Comish from Northern Ireland explained how seeing so many homeless people prompted her to find out what essentials they needed and started putting them into a haversack and delivering them to those homeless she found living around her town. This expanded after excellent publicity to become a National effort in Ireland and is spreading to the UK. Molly – a teenager – showed the caring side of young people, which is often overlooked because of the publicity feral youths receive in our society.
Rotary Club Council training is offered to each Group in the District by Keith Davison. This is considered to be the way forward for club's to see how they are doing as well as being able to link into others in the District to see what ideas are there – and the progress of the schemes. Julie (Brigg President) is looking for a venue and any costs and will lt me know possible dates which I will agree with Keith (as he hs a number of visits to plan) and let clubs know. He can only do one session (with computers supplied for use) in each group and the Secretaries will be asked to attend with someone else (if they wish) from their club - whoever would be the most likely to input the information.
Lucy Hodgson (RYLA) update the conference on the success of RYLA and four young people who and attended courses came on stage to say what a (great) difference it had made to their confidence. Consideration is being given to have the courses take place over 3 weeks – and for the week to be 6 days long. Volunteers are wanted at the Hebden Bridge site and those helping will be sure to be rewarded by the delight and confidence the young people experience there.
The Rotary schemes to encourage young people to compete in speaking, baking etc, were also mentioned, as was stroke awareness, CPR and blood pressure checks. I believe clubs are already aware of these.
The Disability Games were promoted – a video showing the event which was held in Scunthorpe this year (and was the brainchild of the two Scunthorpe clubs) with invaluable support from other clubs in the North Lincolnshire Group. This event will now take place in Hull in 2018 but support from throughout the District is essential to make the games even more successful.
Rotarian Dick Halzelhurst introduced Andrew Dixon – an I.T. representative from Barclays Bank. The bank have offered to allow Andrew to visit each Group in District 1040 to speak to the public about Cyber Crime. Barclays will give Andrew the time to visit and put on the talk – estimated to be an hour to an hour and a half – but asks Rotary clubs to provide a venue, consider tea/.coffee and biscuits for those attending, and ensure the maximum publicity for the event – and Rotary itself – as an important PR exercise and valuable help and advice for the public who are increasingly at risk from cyber predators. (Leaflet details attached). Brigg are looking for a menu, the possible costs involved and will come up with some answers before the surrounding clubs are approached as there would be a cost implication – particularly if tea/coffee and biscuits were also supplied. The publicity for Rotary could be massive though!!!
SALS SHOES
There are 300 million children in the world for whom walking with shoes is a rarity. This makes them extremely vulnerable to infection by parasites, such as hookworm; while injuries to the feet and ankles can lead to ulcers and other conditions which are almost always left untreated. Without shoes, many children are not permitted to attend school. Sal's Shoes. Crossing continents to make sure that your used, loved (and barely worn) outgrown children's shoes are delivered straight from you to those in need. This has been taken on by the Brigg club with any clubs wanting to help contacting them and sending them the shoes.
KIDS OUT is planned for Wednesday 13th June with the children being taken to Lightwater Valley.
THE YORKSHIRE ROWSFour Mum's who rowed across the Atlantic in 67 days told of their adventure.
(Wondering if we could get 4 of the wives to do that – 67 days without them? How would we cope)
Two sessions; which took place on the Sunday morning were I felt most moving. Rotarian Robert Deakin has been the driving force on talking convoys of supplies to the Ukraine. Medical equipment which our hospital managers 'foolishly' throw away is saved and taken where it is most needed. Twelve young people (with two of their teachers) came on stage to publicly thank Rotary. Each young person said a little about themselves – not least that they speak up to 4 languages each – and two of the young women played piano pieces which were wonderful to listen too. One young lady even from memory narrated the poem Rudyard Kipling's poem 'If'.) Then a short film showed the appreciation the whole school felt for the help they were given and the close bond that has been built up with them, finishing with their singing of their National Anthem (done each day before lessons began).
The highlight of the weekend I consider to have been the speaker Chris Lubbe. He was a bodyguard for Nelson Mandela and fought apartheid with him. Tortured, imprisoned and water boarded he never gave up on his fight for justice for coloured people. Because he was paler in skin than his parents they had to take him to be examined to classify what would appear on his birth certificate. *The pencil test! Forgiveness came for his torturers and his talks to schools and organisations underline this principle he lives by. His life experiences when living under apartheid rule emphasised how dreadful that system was until F. W. De Clerk overturned the ban on the ANC and paved the way for Nelson Mandela to be President of South Africa.
* Babies were taken to a government office to have their birth certificate issued and they would be labelled as being white – coloured – Asian or Black. If, as in Chris's case, the baby was paler than the parents various measurements were taken of their nose etc. and if still unsure a pencil was pushed into their hair. If the pencil fell out they were deemed to be white and if it remained caught in the hair then coloured was their classification. Had Chris been classified as white (though the pencil stuck in his hair so he wasn't) then he would have been taken from his parents and given to a white family – which was what happened to many families. He told a number of stories of how extreme was the oppression by white South African's on non-whites.