As the rain lashed, we could have been forgiven for questioning the wisdom of rebranding our 30 year old Charity Bazaar the Summer Fair and Charity Bazaar. But we need not have worried. By 10am when Cllr Tony Bingham, Mayor of High Peak, opened the event 50 local charities and voluntary organisations had set up their stalls in the Octagon and were keeping fingers crossed that customers would brave the foul weather and make the day worth while.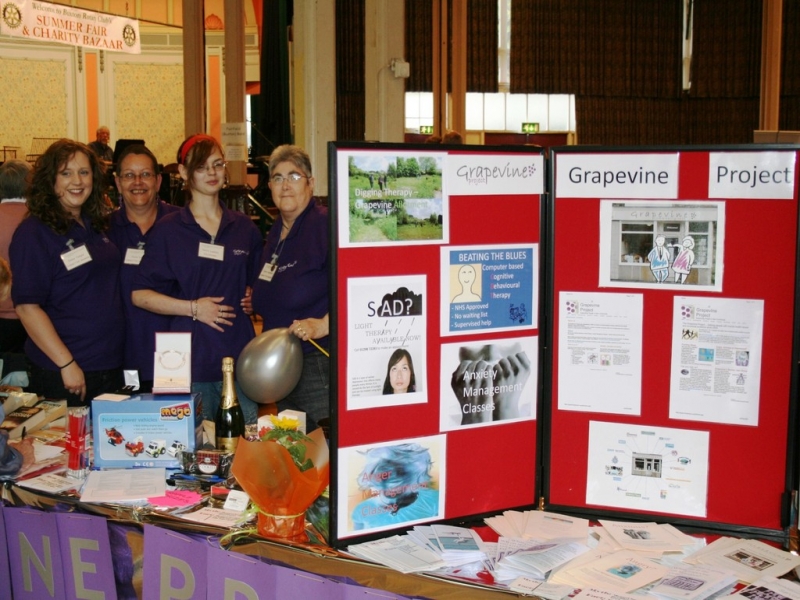 Again, there was no need to worry. Throughout the day a steady stream of visitors spent their money, sought information or found inspiration at the wide variety of stalls that included local charities, church groups, activity groups and youth organisations.
Fairfield Band provided a rousing introduction followed throughout the day by performances from Jazz at the Keyboard John McGrother, duets form Rhi and Em, Community School Dancers, Four to the Bar and Michael and Jackie Hough's Dancers.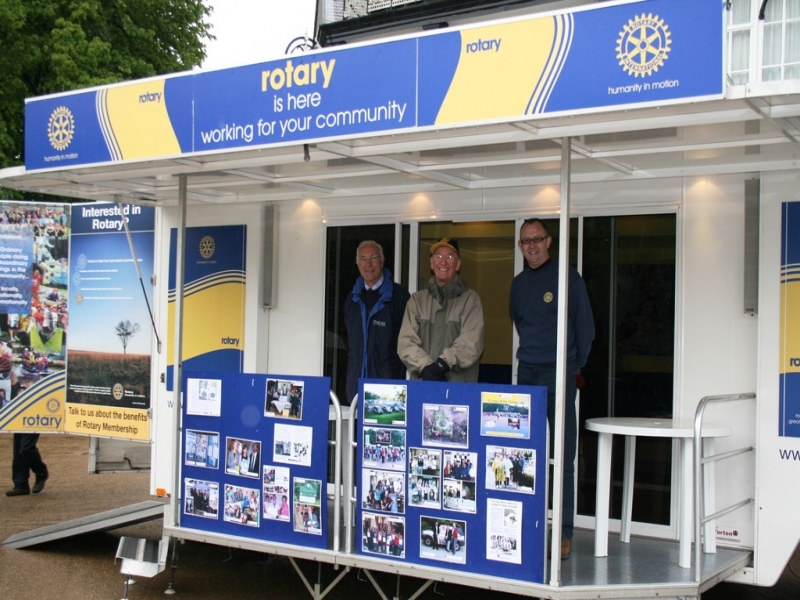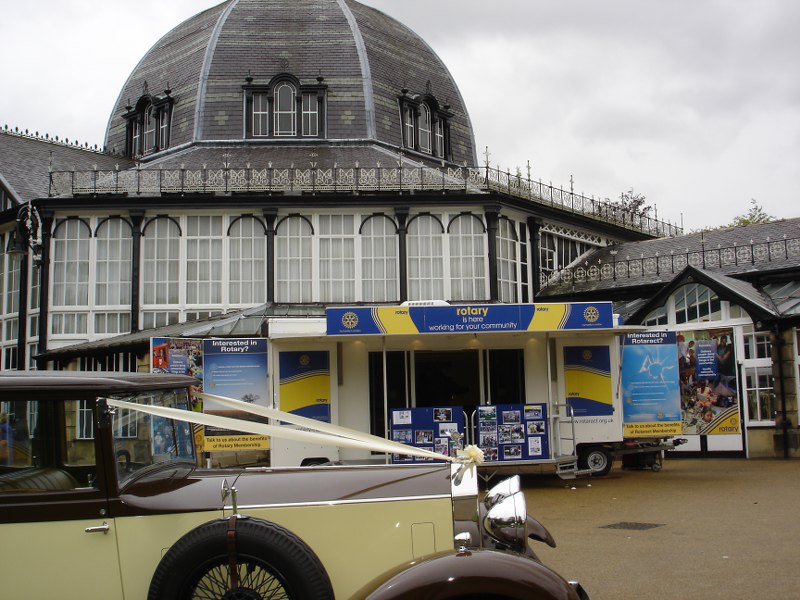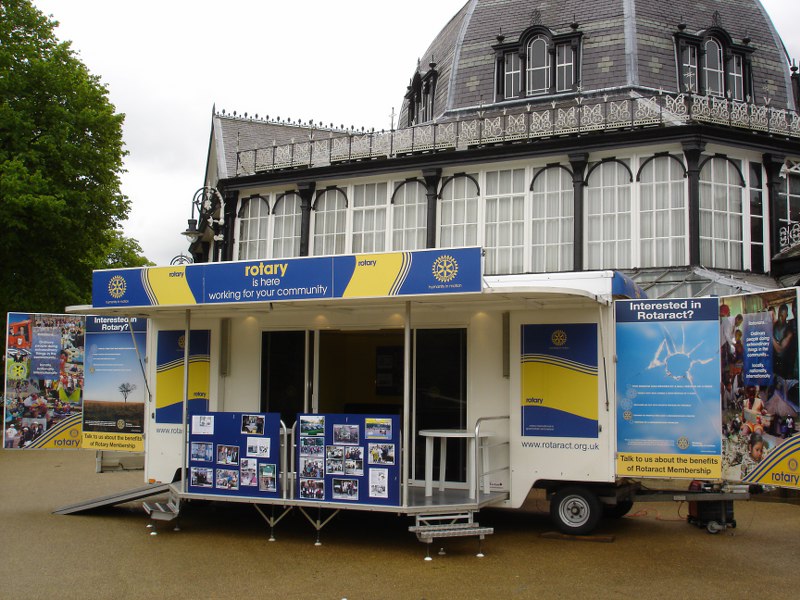 Despite the weather the Rotary Roadshow was an impressive sight on the Promenade offering information about the activities of Rotary International.
Stall holders and Rotarians agreed that the day had exceeded all expectations. Event organiser Lyn Noble said that the Summer Fair and Charity Bazaar had achieved its aim of enabling small local organisations to raise funds, raise their profiles and attract new supporters and had been a great example of Rotary service to the community. As one stall holder said, "We could never afford to attend an event like this in such a superb venue as the Octagon without the help of Buxton Rotary".
2008-09 Rotary President Ian Saunders thanked everyone who had made the event possible, especially the staff of the Pavilion Gardens, the providers of draw prizes, the entertainers and, of course the stall holders themselves. As Wallace and Gromit would have said, it had been a "grand day out".