U16 Golf at Grangemouth
Alex and Harry represent Thornhill at District u16 Golf. Here Allan MacLaughlan presents Harry with his players trophy.
Show related pages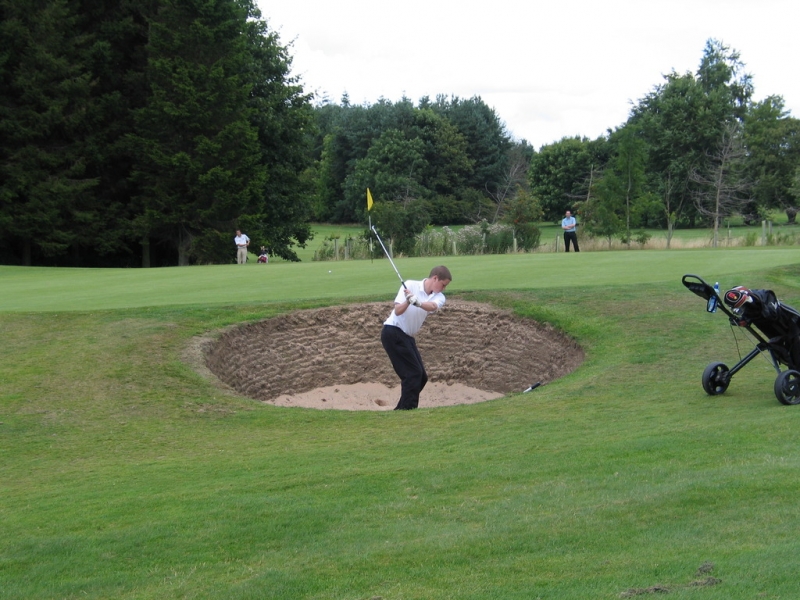 Alex Davidson and Harry Marchbank represented Thornhill at the District 1020 2009 Under 16 Golf Competition recently. Whilst they did not win they took on the challenge of the difficult Grangemouth course and some 60 other young golfers.They say they thoroughly enjoyed the day even if Alex (shown here getting out in one ) did find one of the deep greenside bunkers on the amazing 207 yard par three over 150 yards of water.