Community & Vocational/ Rotary Sponsors Scottish National Cross Country 2009 Mountain Bike Trophy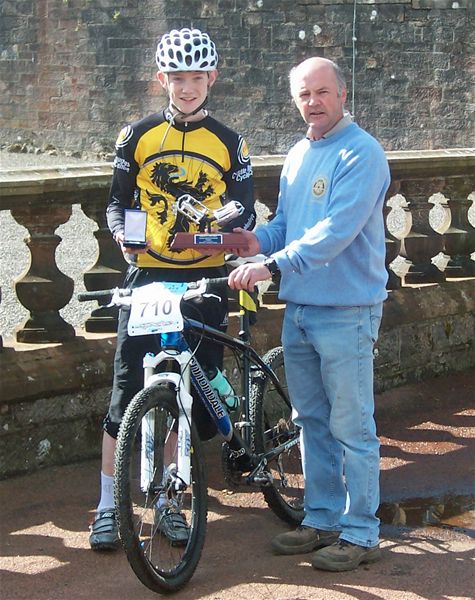 Show related pages
Thornhill & District Rotary Club were pleased to promote local riders by sponsoring a local prize category at the recent Drumlanrig based 2009 event.
The Dumfries & Galloway Mountain Bike Youth Trophy is awarded to the top D&G rider in that category during the Scottish National Cross Country Competitions held at Drumlanrig.
Gavin Kilgour reports that this years winner was Ross Green of the Stewartry Wheelers from Dalbeattie. He is 15yrs old, goes to Castle Douglas High School and has been riding for 7yrs. He was also 5th overall in his age group. Congratulations to him.
The worthy winner in 2008 was Jack Taylor from Dunscore and his win was not just a flash in the pan as this year Jack was looking at third until his chain broke.