Bridge of Don was the home of Thomas Blake Glover, The Scottish Samurai, who was one of the founders of Mitsubishi Heavy Industries Ltd in Nagasaki, Japan. The house Thomas built for his parents on Balgownie Road, Bridge of Don, was given by Mitsubishi to the Thomas Blake Glover Trust, which has now handed over the running of the house to Aberdeen City Council. The Thomas Blake Glover House is open to the public during the summer months.
Every two years, the Rotary Clubs of Nagasaki and Nagasaki West provide a scholarship for a student from the University of Nagasaki to visit Aberdeen, hosted by the Rotary Clubs of Aberdeen Balgownie, Fraserburgh and Aberdeen. In alternate years, the Rotary Club of Aberdeen Balgownie helps provide a scholarship for a student from Aberdeen to visit Nagasaki.
The exchange scholar for 2009 was Akira Nakimoto, a 22-year-old engineering student. he spent several weeks visiting a variety of venues. He was jointly hosted by members of the Rotary Clubs of Aberdeen Balgownie and Fraserburgh
Below: Akira absorbs a bit of Scottish history at Crathes Castle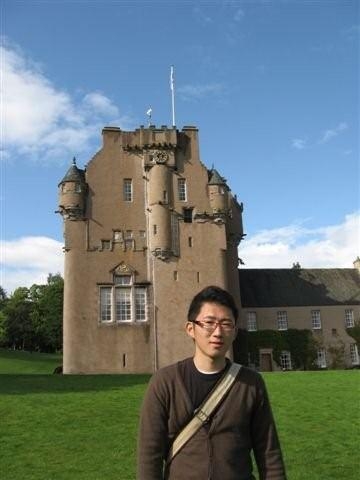 The visiting scholar with Balgownie Rotarians and associates at the Mains of Scotstown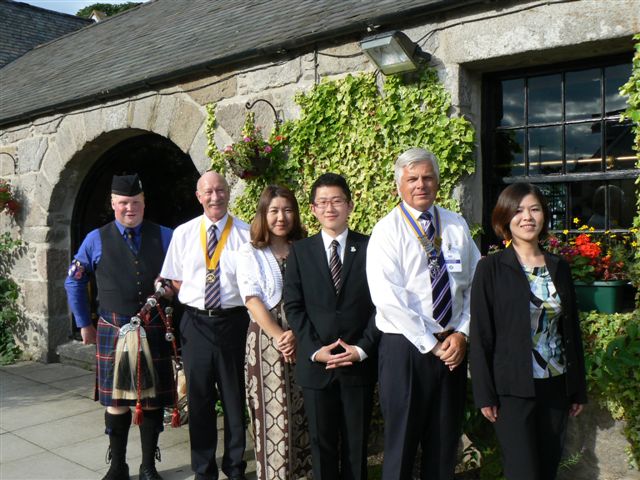 At a Balgownie Rotary meeting with 2009 President Jack Archibald and Assistant District Governor Ewen Hatchwell.