Peter Lane Trophy Dewstow Thursday11th September 2011
Great Fun Competition at Dewstow. Once again Barrie Freeman proves what a steady golfer he is!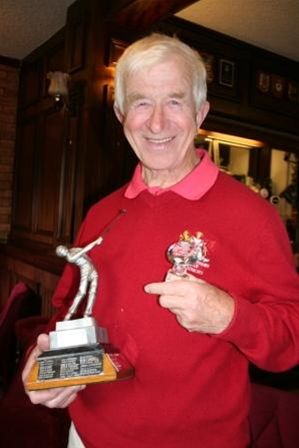 A Great Day's Golf enjoyed by us all. We found Dewstow a tough test on the day. The grass on the edges of the fairways was wet long and if you where a little off line you suffered. I partnered Barrie and he played his usual steady golf all day generally off the tee down the middle. I was very up and down but clung to Barrie's heels and we were level after 18 holes. Barrie won on countback but deservidly so. Ray Bell.