RYLA
Rotary Youth Leadership Awards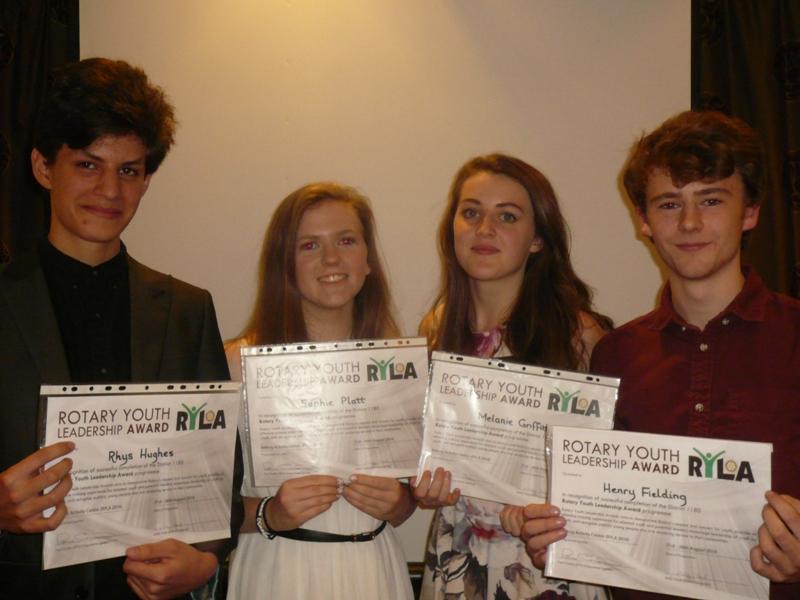 The Rotary Youth Leadership Award sheme is a chance for 16 to 18 year olds to attend a 6 day Residential Leadership & Team Building Course worth over 250. The course content includes developing communication skills - problem solving - conflict management - self-esteem and confidence - community & global citizenship.
2010 Tom Davies & Kathryn Egerton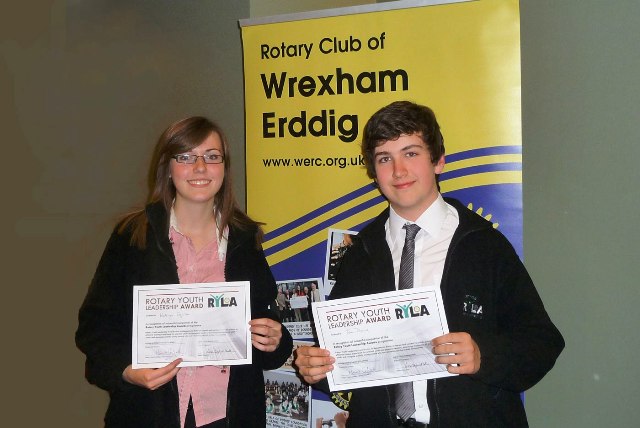 Congratulations to Tom Davies and Kathryn Egerton who have successfully completed the Rotary Youth Leadership Awards 5 day course held in Arthog, mid wales from Sunday 22nd August to Friday 27th August. Tom is from Wrexham and is now at Yale sixth Form College having previously been at Rhosnesni High School. Kathryn is from Ellemere and is currently a sixth former at the Maelor School, Penley.
Tom and Kathryn came along to the club's Rotary meeting at the Ramda Plaza on 30th September to receive their certificates and to give a comprehensive illustated report of their week's course.