Youth Opportunities
Youth Programmes 2018 / 2019
The Rotary Club of Minehead run a number of activities aimed at recognising and celebrating the achievements of young people of all ages. These activities enable our local youth to enjoy challenges, develop strong bonds of friendship, and help them to express and realise their hopes, dreams and expectations.
Our objective is to help the young people of West Somerset achieve their full potential. We do this by recognising the positive changes that are achieved through -
Personal Development
Activities
Competition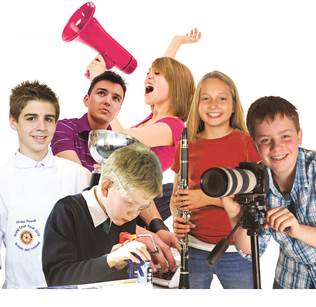 Young Rotary
International Understanding

Vocational

If you want to know more about a specific activity click on the relative icon.
Competition Schedule 2018 / 2019

Competition
Local
District
Regional
National
Youth Speaks
25/04/2015
Technology Tournament
10/05/2015
16/05/2015
09/05/2015
09/05/2015