Membership
Come along to one of our meetings

Welcome to our Club
Our Rotary Club is about fun and friendship. It's about having a good time, enjoying each other's company whilst delivering enjoyable events for the local community, for local schools and to raise money for good causes.

As a club we socialise over dinners, listen to interesting outside speakers, have days out at interesting places and visit other clubs in the UK and abroad. Our moto is 'Service above Self' so it's about giving something back that benefits the community.

We love working together as a team using our experience and skills to deliver enjoyable events which the local community enjoy. Over the 30 years we have raised hundreds of thousands of pounds for charities.

We have a strong connection with local primary schools running annual Poetry, Essay and Maths Competitions plus helping children read in school.
Our big annual events include 'The Thames Valley Pub Quiz Championship, The Bunny Fun Run and the 'Maidenhead's Got Talent' Concert

You will make new friends, have fun, learn new skills, meet many interesting people whilst doing something for your local community.
You will receive a warm welcome at one our fortnightly meetings. We look forward to seeing you.
For more information download the leaflet, watch the video, explore links on the right and/or contact the chairman.
CLICK below for a copy of - Membership leaflet

CLICK below to see - Video Rotary in Action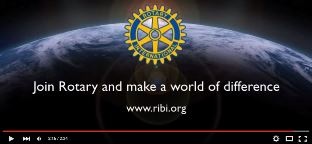 CLICK below to register your interest - I'd like to find out how to become a member
Membership Chairman: Ted Valentine