Our Club and Our Locality
Read about our Club and where we are....
Curri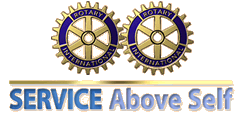 e Balerno Rotary Club was formed in 1981 when its members were drawn primarily from these two areas. However membership is not restricted on geographical grounds and we now have members from many other localities. Consideration was given to changing the name of the Club to reflect the wider membership but the members voted to retain the Currie Balerno name with its proud history.
Read about the background to our Club and explore our locality by selecting from the listed topics