Yes, you may notice, most of our social events involve beer - in fact it's a requirement!
Rotary Year 2011/12
Skittles Match, Blue Anchor, 6 February 2011: Adam and Hjalmar arranged the annual skittles match against the Rotary Club of Helston. After a tense game of killer, Rtn Ray Harris of our club triumphed and took home the trophy
John O'Groats to Lands End Cycle, August 2011: Laurence Osborne, our President-Elect, together with Club member Adam Corbridge left John O'Groats for Lands End on 29 July and completed the trip on 11 August. There were several bad days at the beginning and their colleague Gary had to drop out with a knee injury. The support team were club members David Ford and Paul Knight.

Thanks to everyone who sent good luck wishes and supported Laurence's charities: Air Ambulance, Breast Cancer and the Lizard Lifeboat.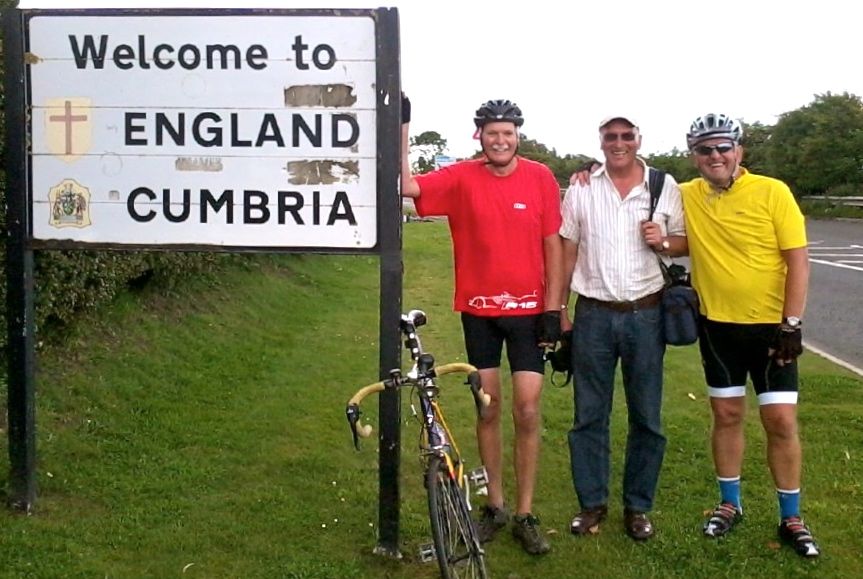 Left to right: David Ford, Paul Knight and Laurence Osborne (Day 6)