Interact (14-18 yrs)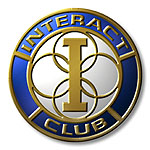 Interact is Rotary International's service club for young people ages 14-18. Interact clubs are sponsored by individual Rotary clubs, which provide support and guidance but, importantly, Interact clubs are self-governing and self-supporting, and meet at least twice-monthly.
Club membership varies greatly. Clubs can be single-gender or mixed, as well as large and small. The membership base can be drawn from the student body of a single school or from two or more schools from the same community.
Each year, Interact clubs complete at least two service projects, one a 'home' project to benefit their school or local community, and one an 'away' project to benefit people abroad and to further international understanding and goodwill (Interact Handbook; Interact Brochure).
Rotaract (18-30 yrs)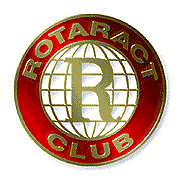 Rotaract is an organisation for 18-30 year olds with clubs throughout the world. It enables members to meet people, try new activities, and make a difference in their local community. Rotaract clubs meet at least twice-monthly. Rotaract helps you, helps others, enhances your social circle and is fun! RI links: Rotaract Handbook Rotaract Brochure