Polio Eradication
Victoria School children assisted by Rotarians planting crocuses in Oct 2016
ROTARY'S DREAM OF A POLIO-FREE WORLD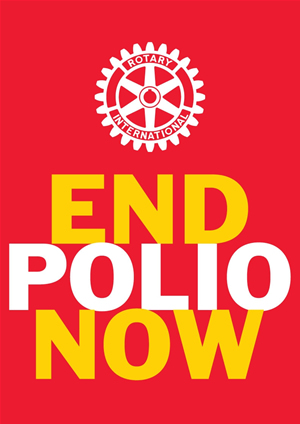 After twenty years of hard work, Rotary and its partners are on the brink of eradicating this tenacious disease. A strong push now will root it out once and for all.Thefundsthat this Rotary club is raisingwill directly support immunisation campaigns in developing countries where polio continues to infect and paralyse children, robbing them of their futures, and compounding the hardships faced by their families.
The Rotary Club of Wrexham Erddig is consistently in the top threeclubs in the District for supporting this worthwhile cause. Some monies are raised from personal giving by members using the gift aid scheme which allows tax to be reclaimed.Historically large amount of money were raised by organising Beaujolias Nouveau runs.IN 1987, the first Beaujolais Run raised more than 4,000!
In recent years, anannual ChristmasMusical Eveninghas been held atEaton Hall by kind permission of the Duke and Duchess of Westminster. Carol singing in the chapel is followed by more musical entertainment in the Long Room where a buffet and wine are provided.