The Rotary Foundation
T

he mission of The Rotary Foundation is to enable Rotarians to advance world understanding, goodwill, and peace through the improvement of health, the support of education, and the alleviation of poverty.
Rotary Foundation Global Grants can be used to fund scholarships with sustainable high-impact outcomes in one of the following seven areas of focus: Peace and conflict prevention/resolution, Disease prevention and treatment, Water and sanitation, Maternal and Child health, Basic education and literacy. Economic and Community Development and The Environment.
The Rotary Foundation and clubs invest in our future leaders and philanthropists by funding scholarships for graduate study. Scholars' area of study will embrace one or more of the Areas of Focus listed above.
In 2020 - 21 Enfield Chase Club will be Sponsoring Katherine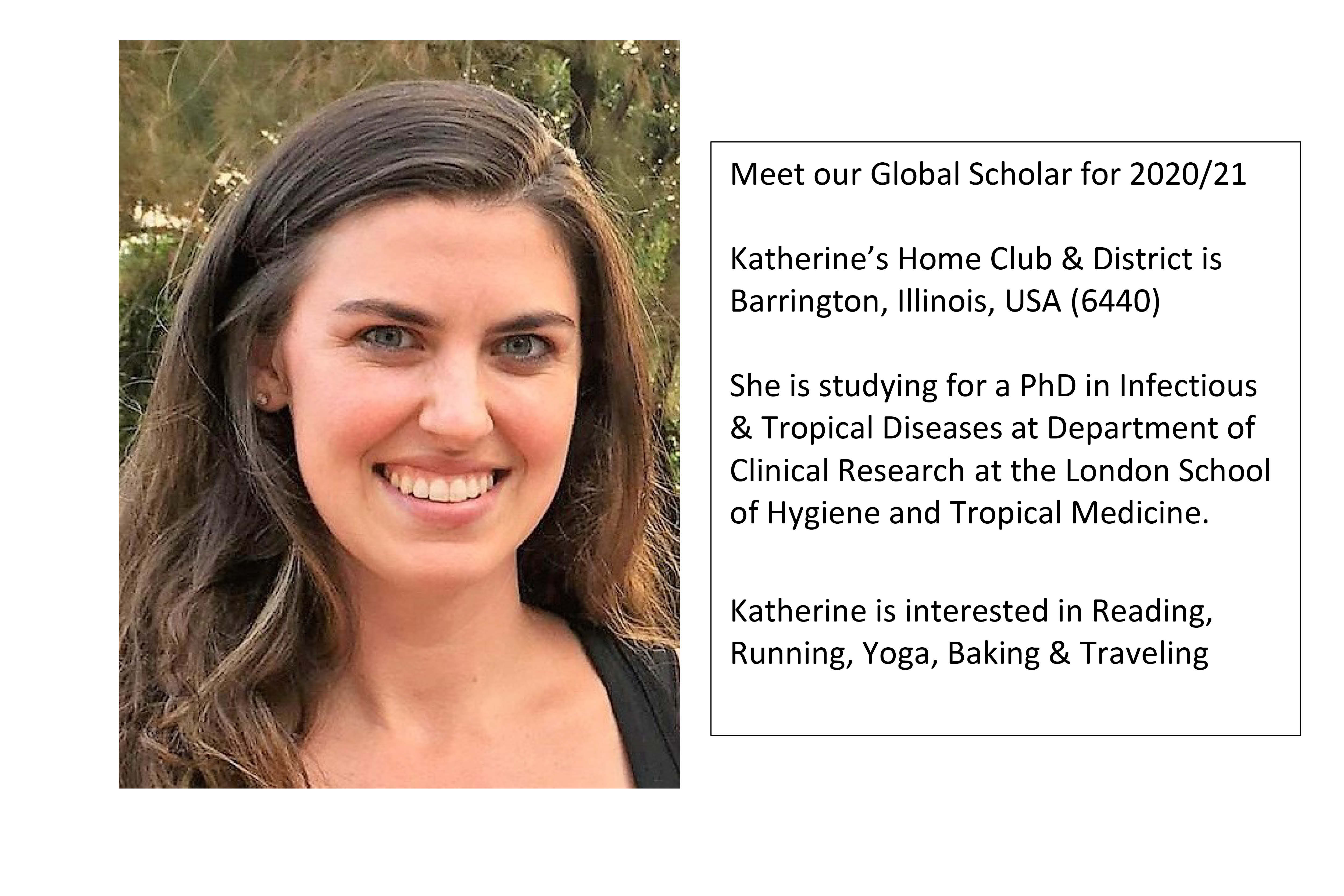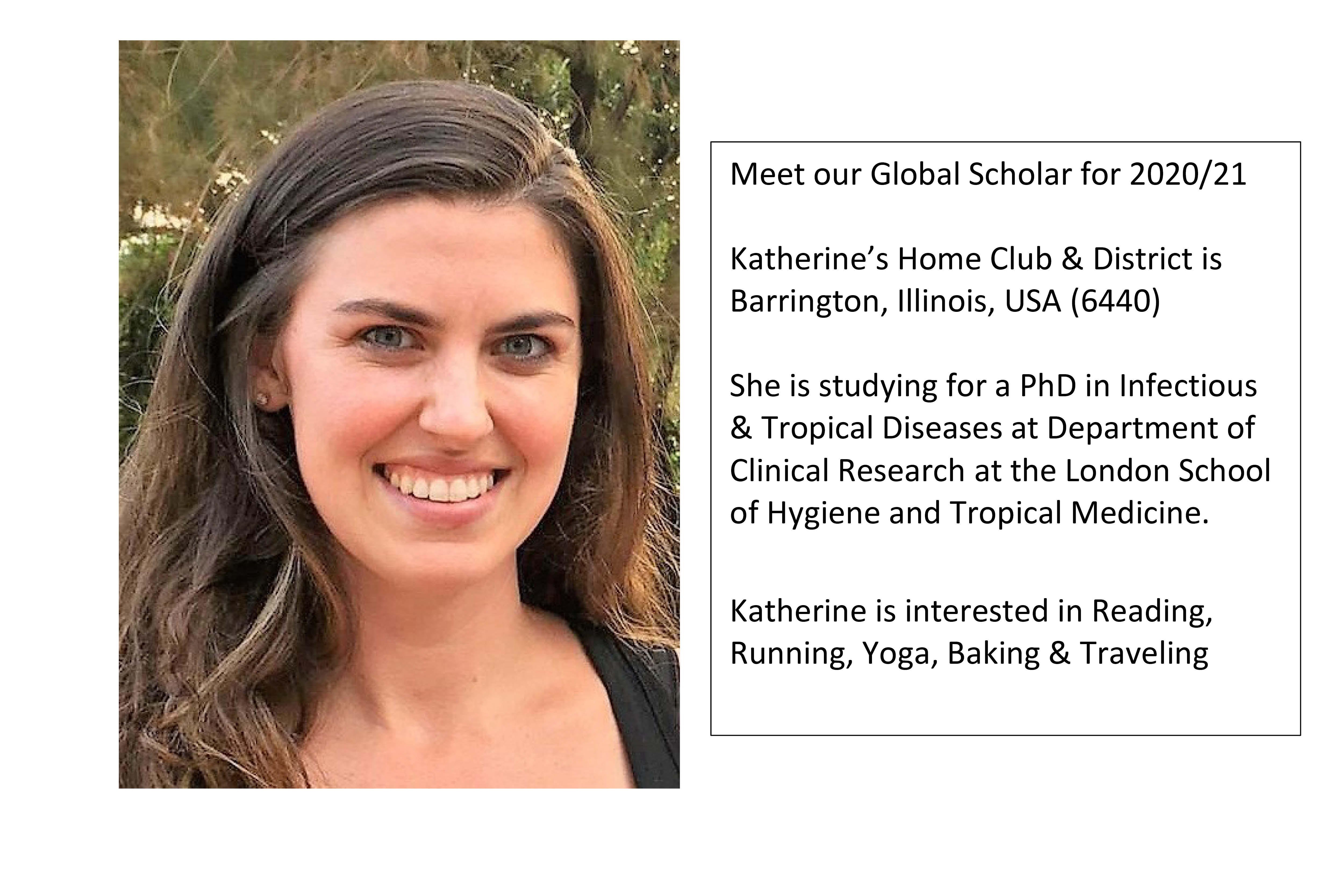 Members are proud that, through their support of The Rotary Foundation

, we are very close to a

Polio Free World.

There is urgent need of your support - watch the following clip to see why.

www.youtube.com/watch?v=MtSI2Z1N6x4