End Polio Now
End Polio Now
Thanks for Life/End Polio Now campaign
Eradicating Polio tantalisingly close
Rotary's involvement with one of the world's largest ever immunisation programmes against Polio started in 1985.
BREAKING NEWS: (November 2019) Polio has raised its head again in the Philippines. We must keep up with the vaccinations.
Polio has no cure. It is a crippling and potentially fatal disease and children under the age of five are at greatest risk. However Polio is easy to prevent by vaccination.
Anyone in the UK who went to school in the 50's and 60's will know how devastating a disease this is.
Success of Polio Immunisation to Date
Polio Plus is a global partnership of Rotary, the World Health Organisation, UNICEF and the US Centre for Disease Control.
The campaign has been running for 33 years and the results are astounding. In 1988 Polio was endemic in 125 countries with 350,000 cases a year - and is now reduced to just two countries Afghanistan and Pakistan. In the first 8 months of 2018 only 14 cases of Wild Polio Virus infection have been reported - in Pakistan and Afghanistan. Only these countries are classified as being Polio Endemic.
For a map of polio cases reported worldwide click here
India had it's last case of polio reported on 13.1.2011 - and has been taken off the list of "endemic polio" nations. This is a staggering result.
Thanks to the massive immunisation programme Polio Plus - two and a half billion children have been protected from the disease. Without the programme, five million children could have been disabled and 250,000 killed. As long as polio threatens even one child in the world, children everywhere are at risk.
Bill Gates, Founder of Microsoft and the co-chair of the Bill & Melinda Gates Foundation, says: 'The extraordinary dedication of Rotary members has played a critical role in bringing polio to the brink of eradication. Eradicating polio will be one of the most significant public health accomplishments in history, and we are committed to helping reach that goal.' The Bill & Melinda Gates Foundation has committed to matching Rotary Fundraising on a 2:1 basis - so that they donate £2 for every £1 raised by Rotary.
Rotary has so far raised £1.4 billion, and is committed to carrying on with the project until polio is completely.eradicated.
If you want to donate to this cause :-
Click on the symbol below to go to our Virgin Money webpage and follow the instructions to make a donation - with Gift Aid where possible - and put Polio in the Message field so we know where to allocate the money - it will all go to the Polio Appeal -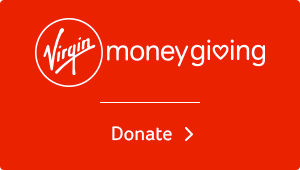 Many Thanks !
For more information, please click on the following links :-
http://www.ribi.org/what-we-do/Rotary GB&I-projects/polio-eradication