Kathy Hobson, Club President 2021-22 says:
It is my pleasure, in my second year as President, to say that The Rotary Clubs of Swindon North and Thamesdown have merged and so we are looking forward to 2020-2021 with a stronger membership. Unfortunately, due to Covid, fundraising events and humanitarian service projects which were scheduled for the last Rotary Year had to be postponed. With the pandemic coming under control we very much hope that it will be possible for us to organise a good number of events this year to help local and international charities.
Both Clubs have an excellent record of fundraising and programmes and together as one we will work to maintain this record. As separate Clubs we have raised thousands of pounds each year to support various charities that address many of today's most critical issues. Every penny raised is donated to charity - nothing is deducted for administrative costs. We also volunteer our time and skills to organise projects and events, not only to raise funds but also to do practical things to help young people develop and achieve their ambitions.
We meet on the first and third Monday of the month (excluding Bank Holidays) over a meal and often have a guest speaker. Details of our meetings are on this website.
Rotary was founded in 1905 by Paul Harris, a lawyer in Chicago. Today there are 1.2 million Rotarians in 34,000 clubs in over 200 countries and geographical areas committed to Service Above Self.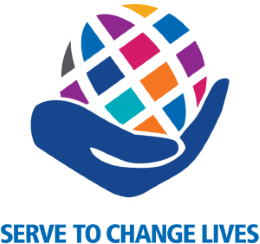 Rotary International President 2021-2022 Shekhar Mehta, a member of the Rotary Club of Calcutta-Mahanagar in India, urges members to become more involved in service projects, saying that caring for and serving others is the best way to live because it changes not only other people's lives, but also our own.
He wants members to focus their efforts on empowering girls and ensuring their access to education, resources, services, and opportunities so that future generations of women leaders will have the tools they need to succeed.
Click here to read RI President Shekar Mehta's message in full
He asks members to use Rotary's belief that diversity, equity, and inclusion is critical in all we do as a compass to guide this work. Increasing membership while also continuing our commitment to eradicating polio, fighting COVID-19, and serving our communities is an ambitious goal. "And that should excite you," he says, "Rotarians love challenges."
A personal quote from Shekhar Mehta "Rotary kindled the spark within me to look beyond myself and embrace humanity."