Our President's Message
Kathy Hobson, Highworth based accountant and long-time member of the Kentwood Choir, is our new President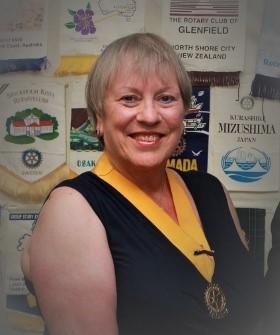 Kathy Hobson, Club President 2020-21 says:
"The coronavirus (COVID-19) outbreak is impacting our regular way of life and in common with Rotary clubs across Great Britain and Ireland we will do what we can to support our community. Fundraising events and humanitarian service projects which were scheduled from March onwards have been postponed and Rotary clubs are meeting online rather than in person. But, as Rotary clubs and members often do in times of need, we are turning our attentions to how we can help."
"Originally called the Rotary Club of North Wiltshire the Club was chartered by Rotary International on 28th September 1966 and has met at the Blunsdon House Hotel on the northern outskirts of Swindon, Wiltshire, ever since. The Club's name was changed in 2008 to give people a better idea of its geographical location."
"We are an active Club with an excellent record of fundraising and programmes and like almost all Rotary clubs we meet weekly over a meal and often have a guest speaker. We raise thousands of pounds every year to support various charities that address many of today's most critical issues. Every penny we raise is donated to charity - nothing is deducted for administrative costs. We also volunteer our time and skills to organise projects and events, not only to raise funds but also to do practical things to help young people develop and achieve their ambitions."
Rotary was founded in 1905 by Paul Harris, a lawyer in Chicago. Today there are 1.2 million Rotarians in 34,000 clubs in over 200 countries and geographical areas committed to Service Above Self. Rotary International President, Holger Knaack, a member of the Rotary Club of Herzogtum Lauenburg-Mölln, Germany, has chosen "Rotary Opens Opportunities" as his theme for 2020/21.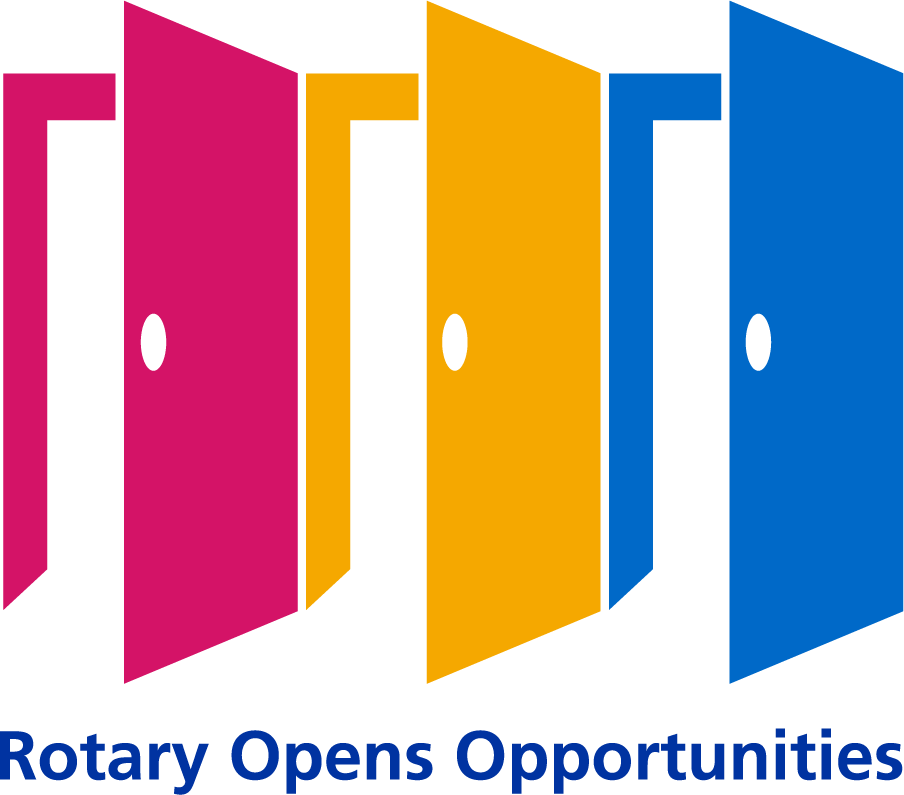 He says: "Rotary isn't just a club for people to join, but rather an invitation to endless opportunities. It creates pathways for members to improve their lives and the lives of those they help through service projects."
RI President Holger Knaack's "Rotary Opens Opportunities" address
Tom Griffin, a member of Woodbridge Deben Rotary Club in Suffolk, is President of Rotary in Great Britain & Ireland (RGB&I). Asked why he wanted to become RGB&I President he said: "I think there is a big challenge arising out of COVID-19 but there is also a big opportunity. We need to change and I believe I have good ideas about the kind of change we need to make."
Rotary Magazine interviews RGBI President Tom Griffin
Rotary is in the unique position of being able to reach people in need all over the world, from running life-changing projects in developing countries to making an immediate response to disaster-hit regions. Rotary is changing people's lives — in ways large and small — for the better.
Rotarians volunteer in communities at home and abroad to support education and job training, provide clean water, combat hunger, and to improve health and sanitation. Rotarians are committed to fostering acquaintance and fellowship as an opportunity for service; advocating high ethical standards in business and the professions; applying the ideal of service in their personal, business and community lives; and they endeavour to advance international understanding, peace and goodwill.
Service to humanity has been the cornerstone of Rotary ever since its earliest days and it is our privilege to carry forth that tradition here in Swindon and beyond."